The 7th annual Porky Blue is scheduled for Saturday July 30th and is celebrating the 25th year of Fernie Trails and Ski Touring Club!
This is a classic Fernie social ride, it's not a race, however is a challenging ride.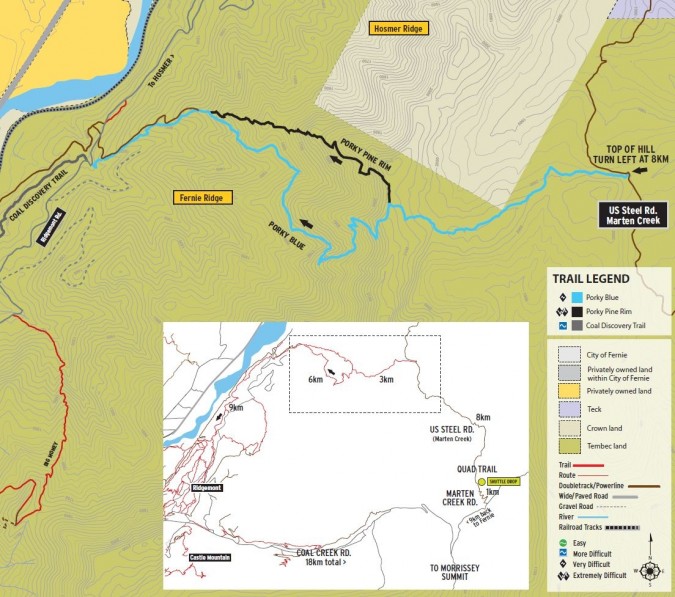 $40 plus a $4 admin fee signup includes shuttle, water station, safety sweep, FT&STC membership, beer garden ticket (Fernie Hotel) and door prizes. This year T-shirts and hats are available for purchase. T-shirts purchased after July 2nd might not be available in the desired size. All profits go directly back into the Fernie trail system, working with and supporting the Fernie Trails Alliance.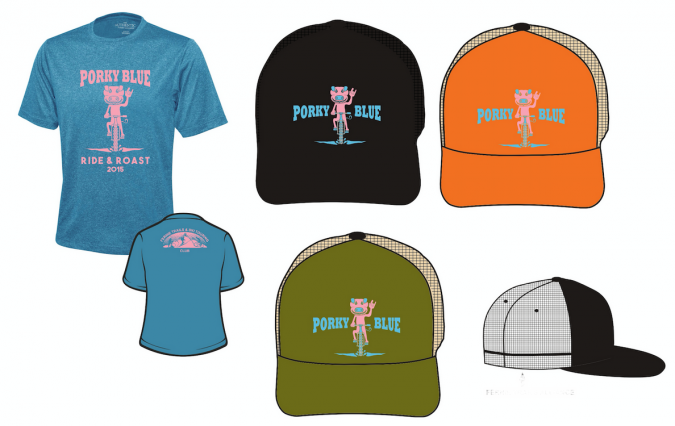 Registration:
– Register online here
– Morning check in and late registration opens at 8:30 at the Fernie Hotel
Details:
– Shuttles will be leaving the Fernie Hotel at 10:00am sharp.
– Shuttle provided to top of Coal Creek summit (18km, 900 vertcal meters)
– Full loop with no shuttle is an option for expert riders, (18km dirt road, 900 vertcal meters) leave the Fernie Hotel at 9:00am sharp
– 30 km ride back to Fernie on Porky Blue and Coal Discovery Trail
– This is a hard ride with 1500 meters descending and 500 meters climbing (all riders completed in less than 4 hours)
– BBQ, food and snacks at the 20 km mark with first aid station
– Trail sweep by FT&STC volunteers, check station and mandatory sign in/sign out
– Dinner and beer garden after the ride at the Fernie Hotel