The Fernie Transrockies Society (FTS) launched their latest mountain bike event, the Fernie Lucky 7's, June with a round of applause from the participants. And the participants represented riders from BC, Alberta, Saskatchewan, Montana and Idahio!
The Fernie Trails & Ski Touring Club received $1400 for supporting the event. Ian Stokie and crew marked and cleaned up the 13.5km route. Ian commented, "For the 1st time in almost a decade of doing this there wasn't one piece of garbage from the riders!" Jack MacKay like the route so much that he raced it solo. Jack said, "It was fun but I could't walk for a few days after." The event used the Fernie Trails and Ski Touring Club's tent, one of two 20 x 40 ft tents thats available for rent for events.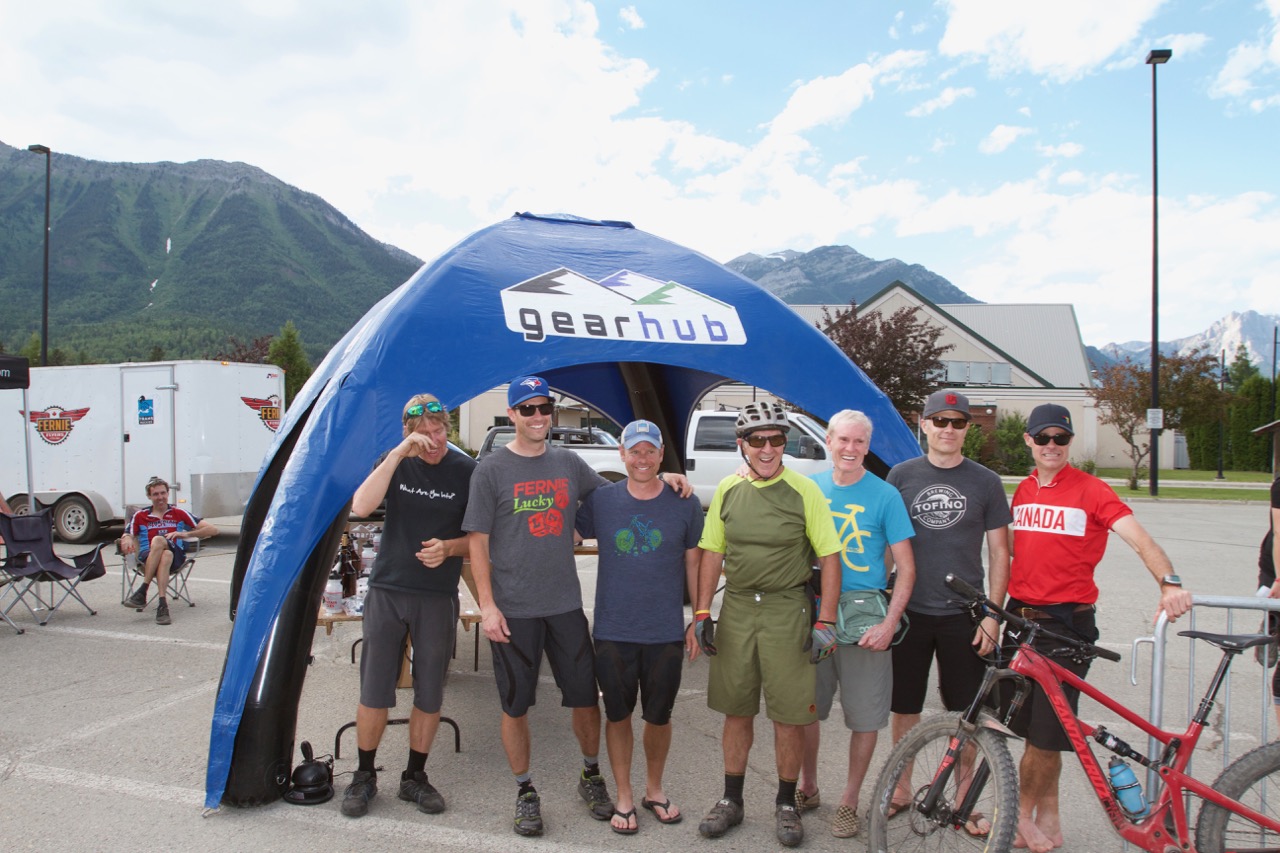 Other old boy participants were Bob "Mitchy" Mitchel and Greg "G-Money" Barrow who raced to a podium finish in the 40+ team category.
The Fernie Lucky 7's is a cross-country solo and relay event that caters to riders of all abilities looking for a fun experience. Competitive endurance and XC racers were challenged in the 7-hour solo and team category events. Families, youth and company teams loved the team participation and fun course.
The participants ages ranged from two to 70! Solo riders pedaled for up to 95kms, teams of two managed eight laps on the 13.5km course, and the family and corporate three person teams had a full day! The Kids' Bike Rally enjoyed its 11th year and a one lap U15 girls and boys race was hotly contested. The applause was based on the fun that was packed into the seven-hour event. Everyone had a fun experience and most left with amazing prizes from Gearhub Sports and other sponsors.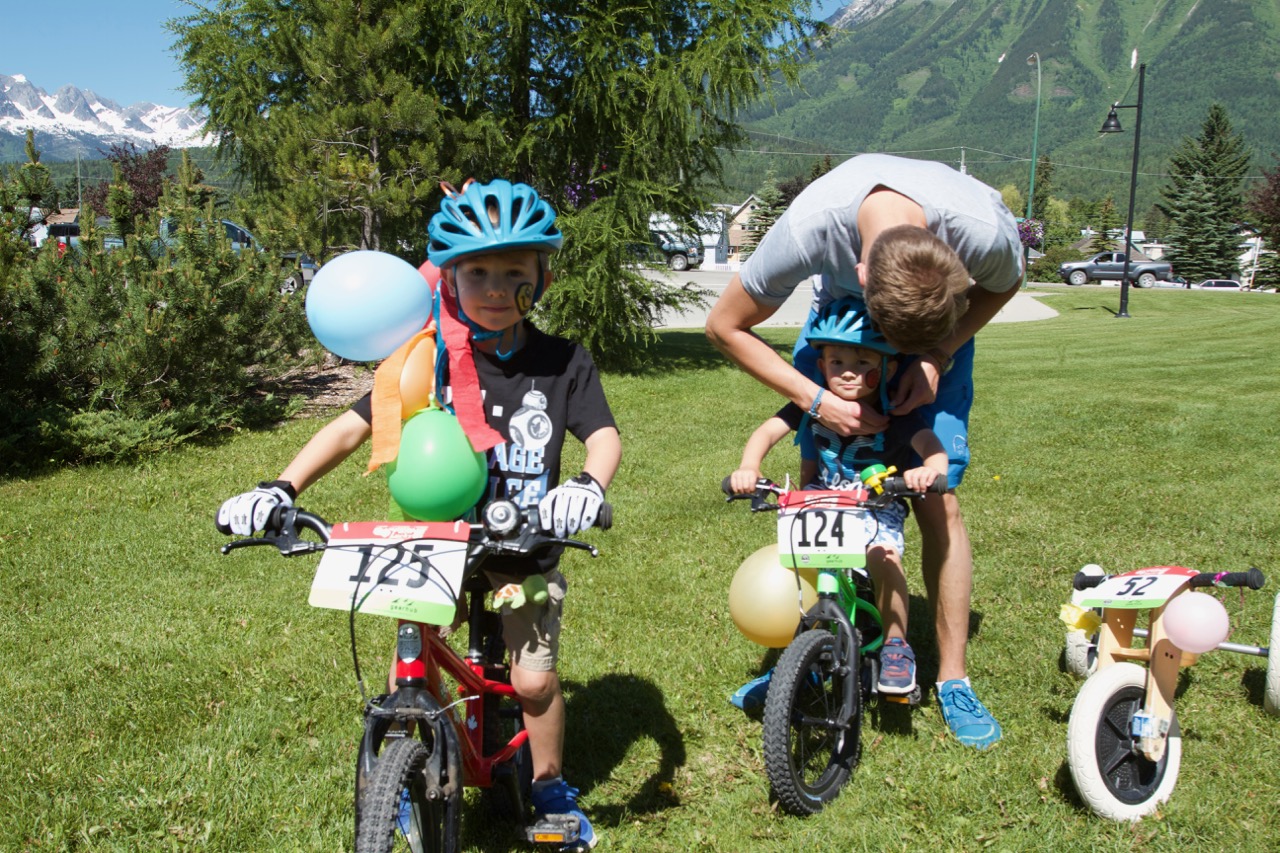 Lucky 7 prize winners included top finishers in all categories and lucky winners from Gearhub Sports Lucky 7's Craps table. All participants rolled the fuzzy dice for each lap completed and the top 30 rolls were winners. The prizing was outstanding, everyone was a winner!
The FTS applause goes to the organizations that supported us and in return we announce the following funding for their support and volunteer efforts. In total $4400 is going to the following Fernie trails and recreational organizations:

Fernie Mountain Bike Club: marshalling $1000
Fernie Nordic Society: timing $1000
Fernie Trails Alliance: trail fees $500
Fernie Trails & Ski Touring Club: tent & course marking $1400
Mountainside Youth Group: Kids' Bike Rally $500
The FTS is a not-for-profit society with 15 years of history organizing mountain bike events in Fernie. It began with the TransRockies Challenge in 2002 and moved on to Canada Cup Mountain biking, the Fernie Enduro, the Fernie 3 and now the Fernie Lucky 7's. The FTS's mandate has been to promote biking with all age groups, raise monies for trails, and increase destination visitors. In their 15 years of managing events in Fernie they have generated over $50,000 in funding towards trails and recreational organizations.
Such an event would not be possible without support from other organizations. Many thanks to our sponsors for making this event happen, they include: GearHub Sports, The City of Fernie, Rocky Mountain Bicycles, Ryders Eyewear, Honey Stinger, Fernie Alpine Resort, Fernie Brewing Company, Tinhorn Creek Winery, The Bridge Bistro, Montane Fernie, Park Place Lodge, and Happy Cow.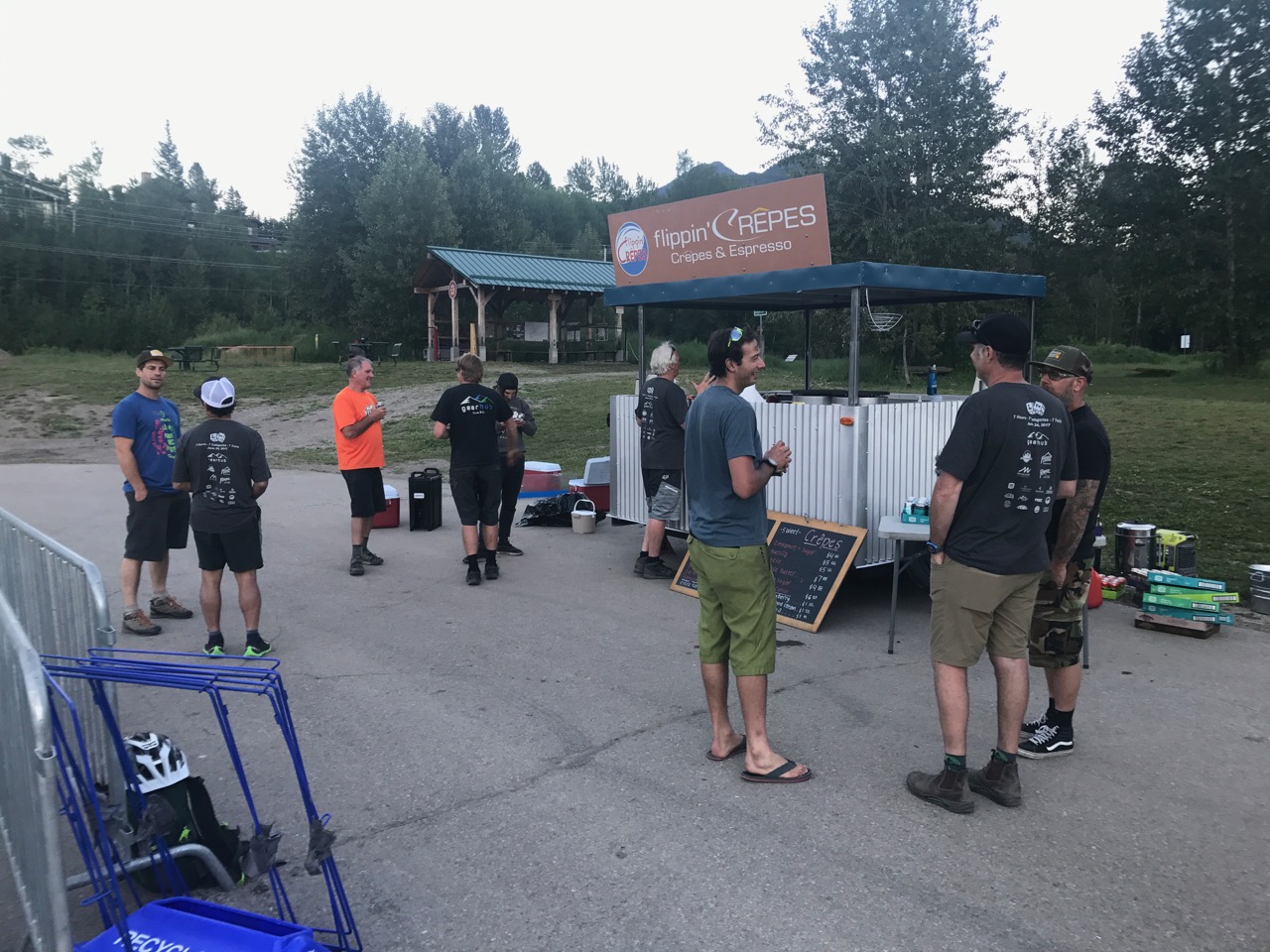 Tags: fernie bike race, Fernie Lucky 7's