Fernie's Newest Trail addition in Montane is named after a trail builders nemeses, Carpal Tunnel Syndrome! It is caused by excessive trail work over a long period and is characterized by sensations of tingling, numbness, or burning. Everyone in this trail crew can relate!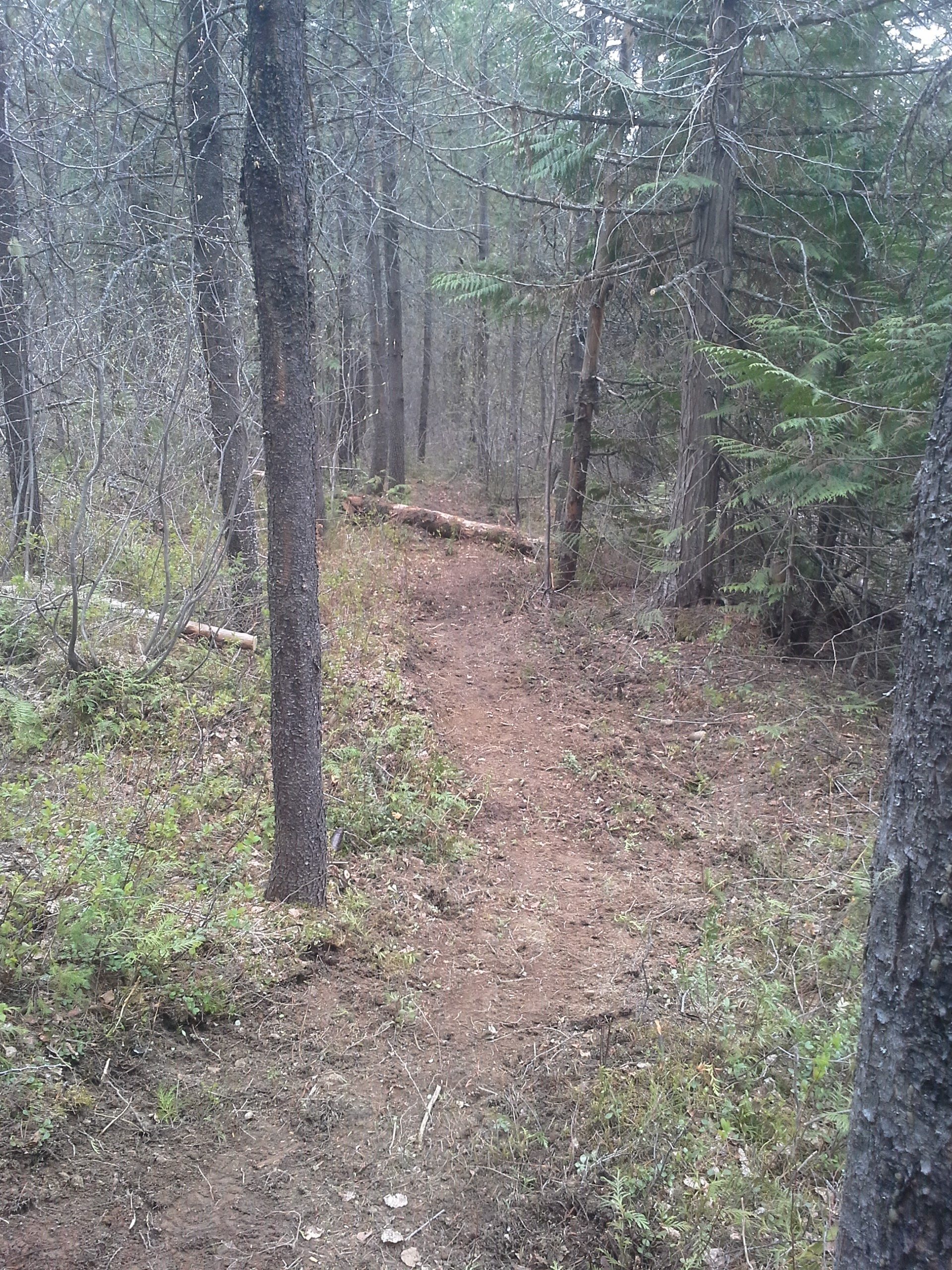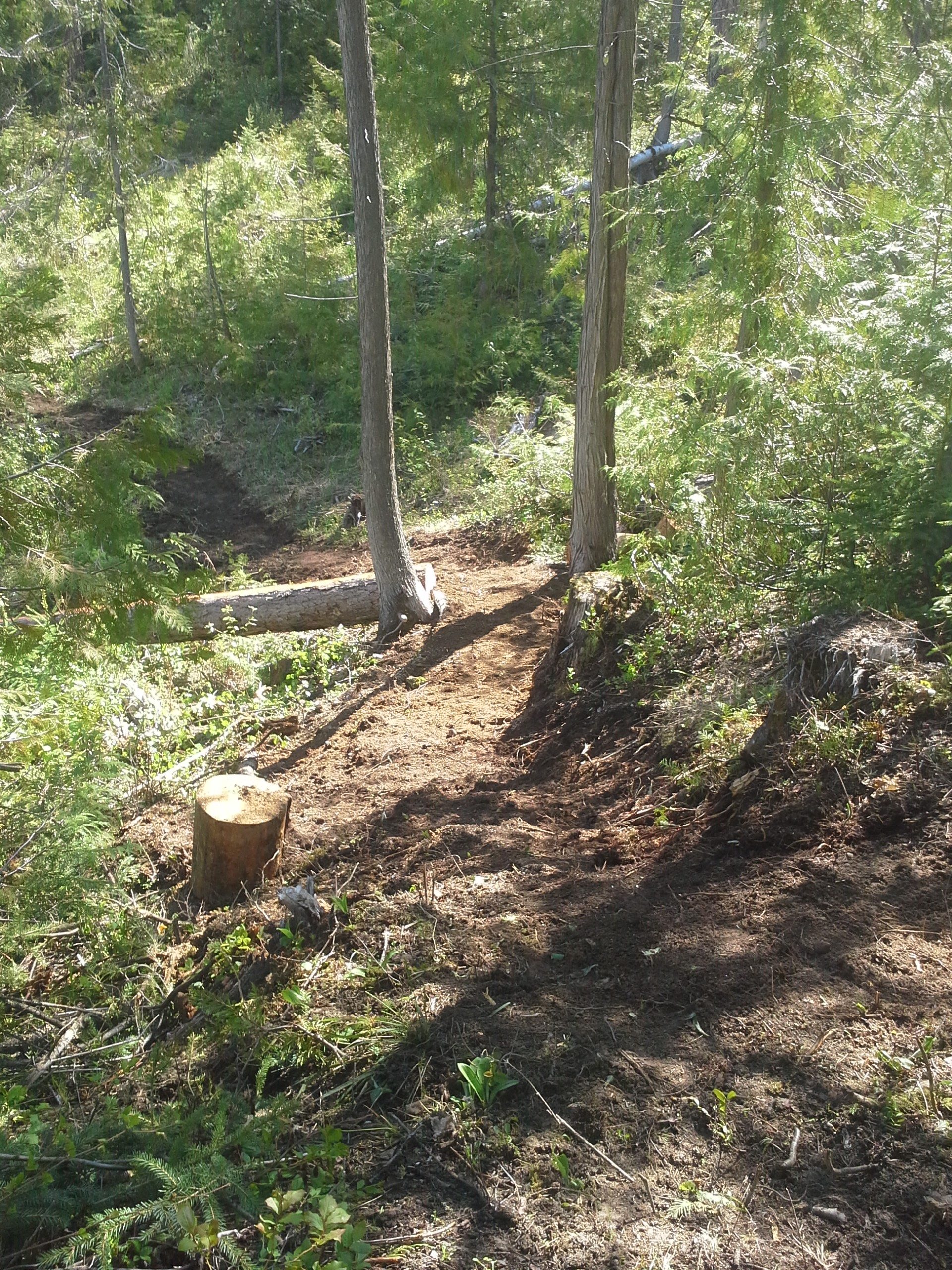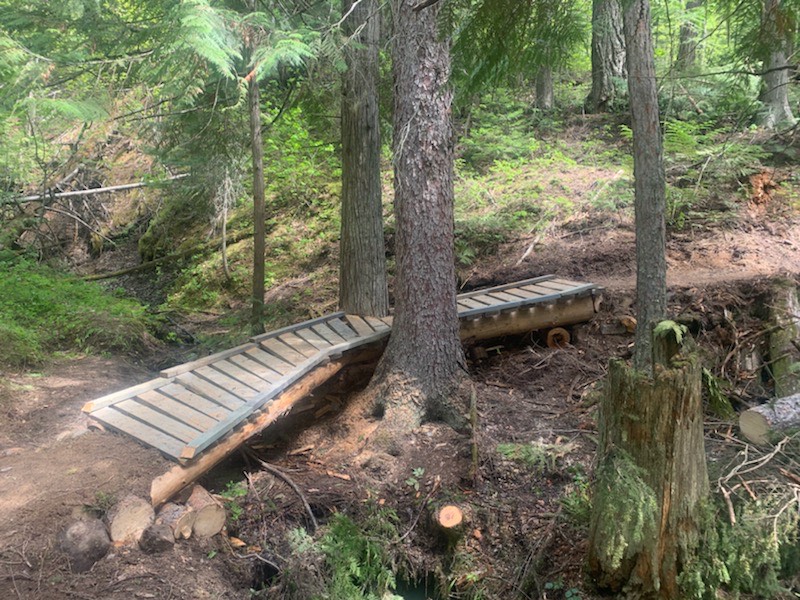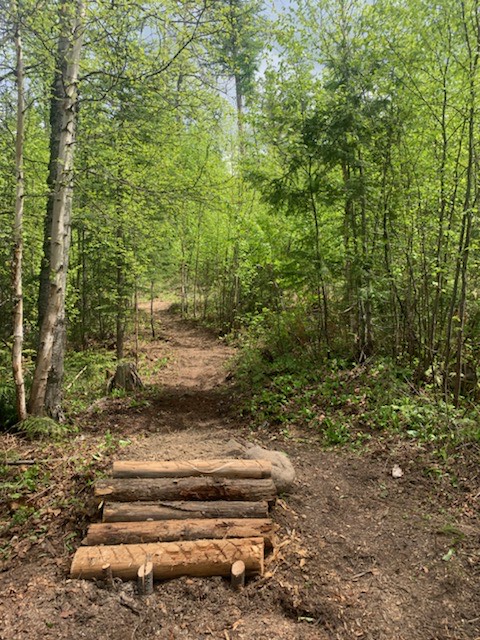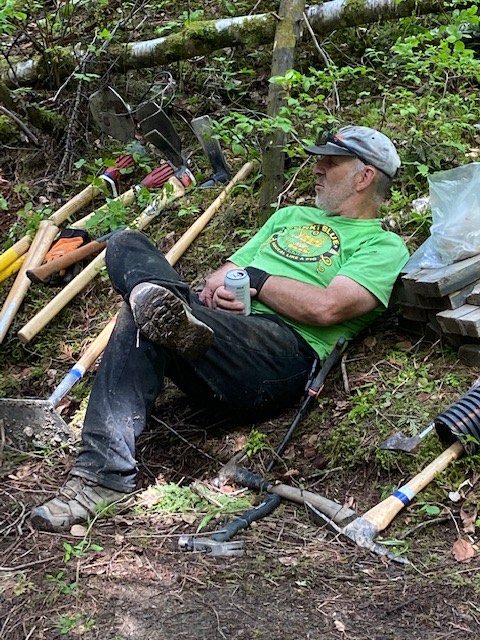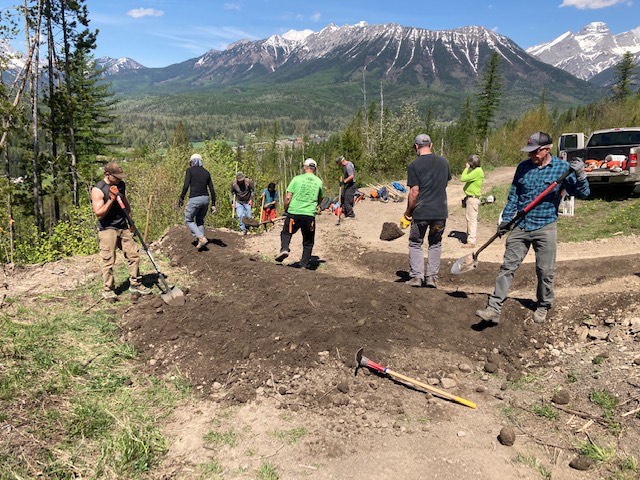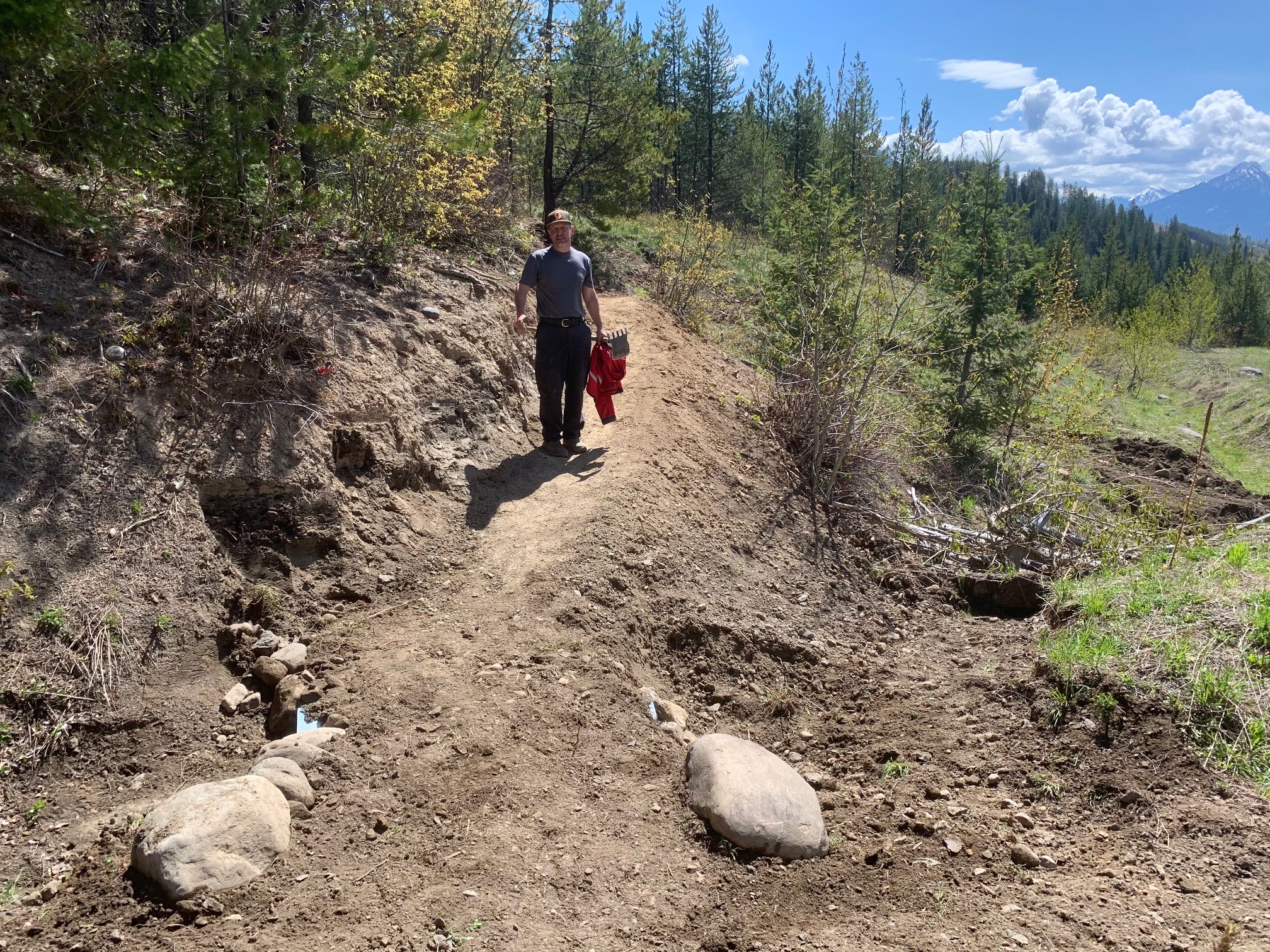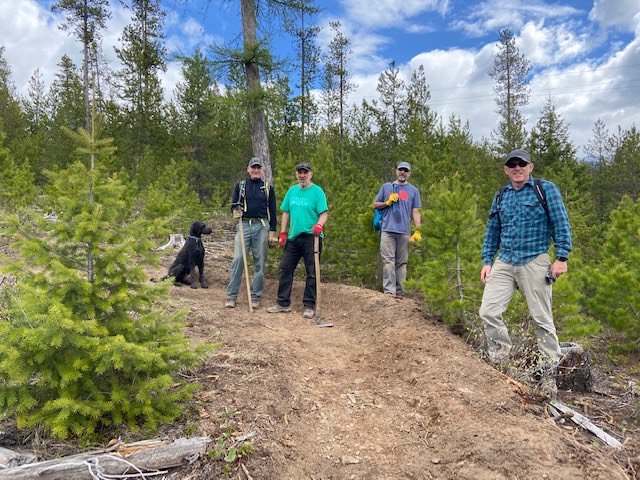 This is first trail constructed by the newly established Coal Creek Heritage Society (CCHS) and its volunteer trail crew. 
The trail offers a unique and challenging complement to the existing Montane trail network.
'Carpal Tunnel' construction facts:
Trail distance – 1200 meters of hand built single track
Trail rating – blue upper half, easy black lower half
Trail direction – downhill only
Construction time – 14 work sessions & 243 volunteer hours 
Excavator time – 3 hours on road crossing berm & culvert installation
Materials – bridge cedar stringers, bridge decking wood (recycled used), culverts, dump truck load of berm dirt
A thank you to the volunteers and to Parastone for the equipment, materials and continuing to provide trails for the public.
Tags: Carpal Tunnel, Coal Creek Heritage Society, Montane, Parastone