North Kootenay Pass and the Canadian Southern Rockies Traverse
South of Banff National Park to the US Border there are many historical high elevation trails crossing the Great Divide between Alberta and British Columbia. South of Crowsnest Highway 3 there are only several passes that are tough but reasonably traversed on a mountain bike, North Kootenay Pass is one of them. Thomas Blakiston was guided over this pass by Cree natives in 1858, he was the first documented European but probably there were non British Gentry that crossed the pass before him.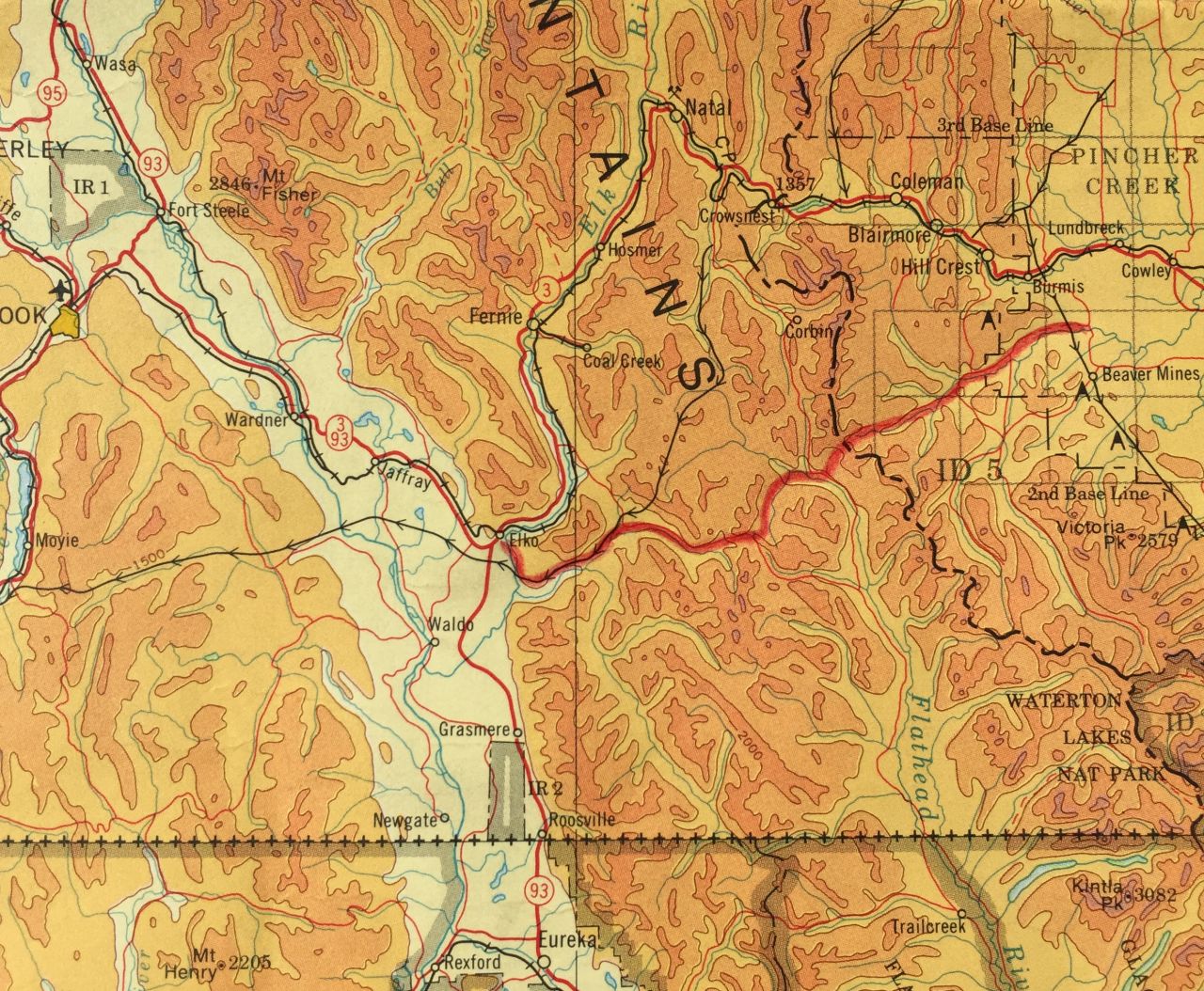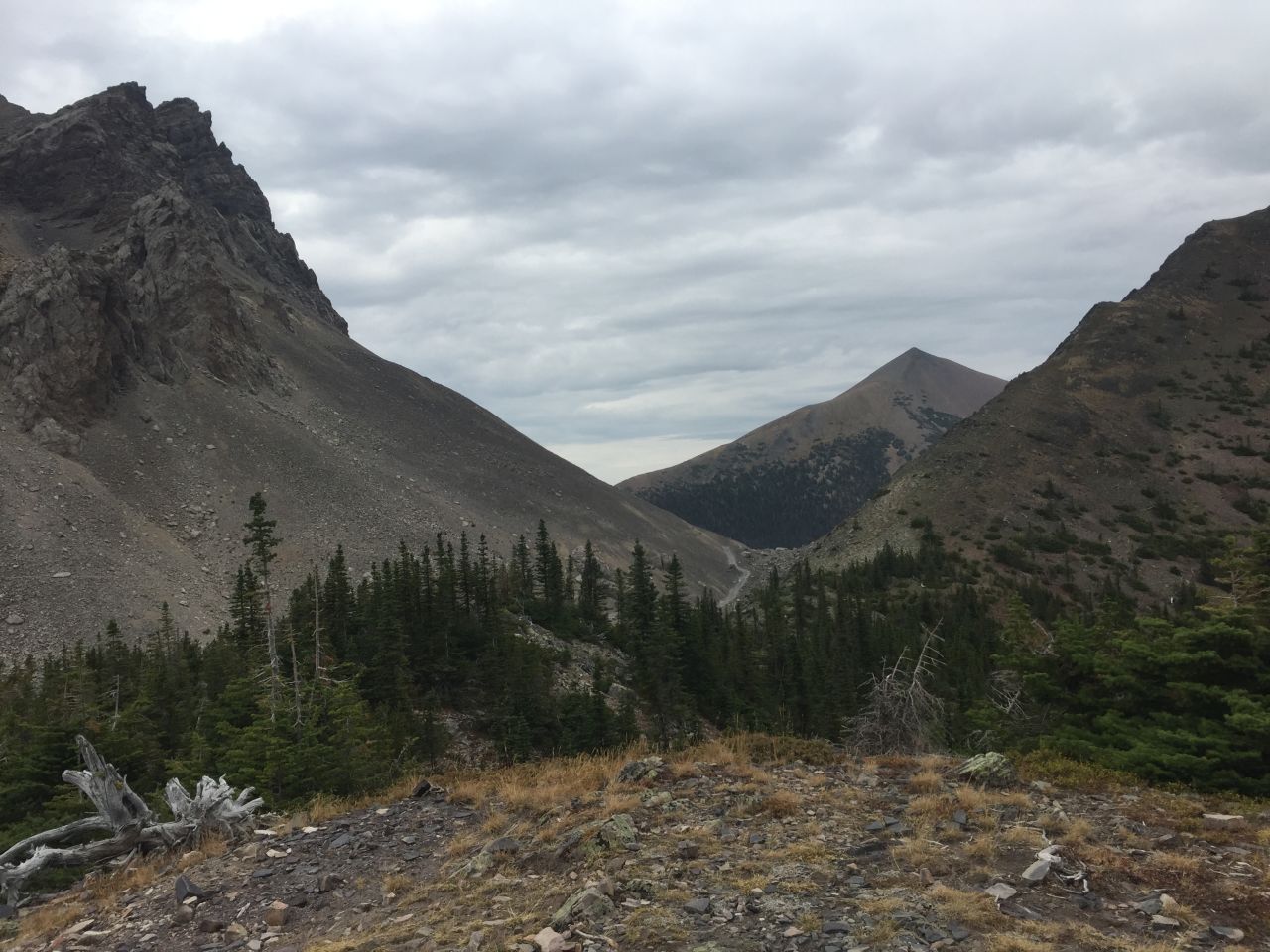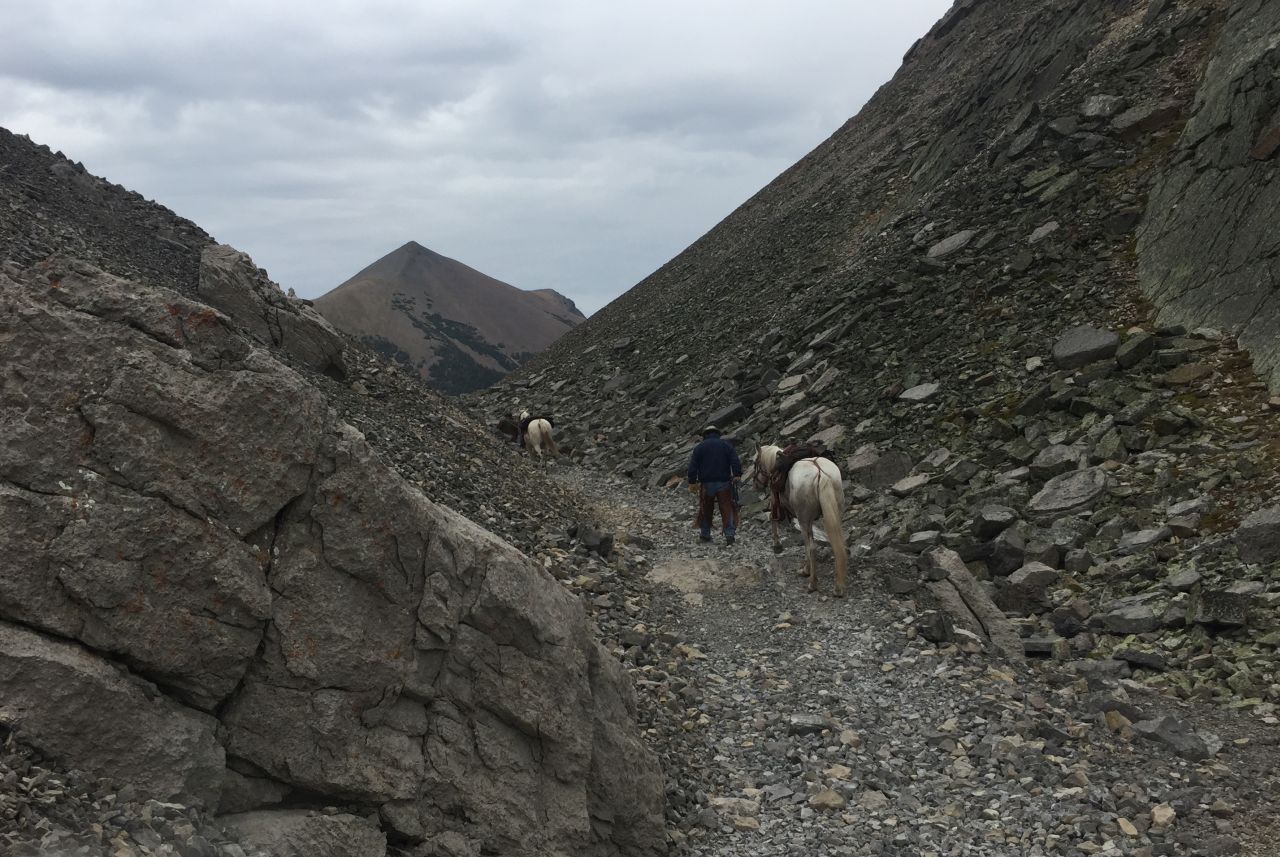 Now the 2070 meter North Kootenay Pass can be accomplished by very hardy mountain bikers, ATV trails are on both sides of the pass. The two trails do not link up at the pass, there is a 1 kilometer bike push or steep slide down from the Alberta side into the BC Flathead from the summit. You have to be diligent to link up with the excellent descending ATV trail and road that takes you right down to the Flathead River.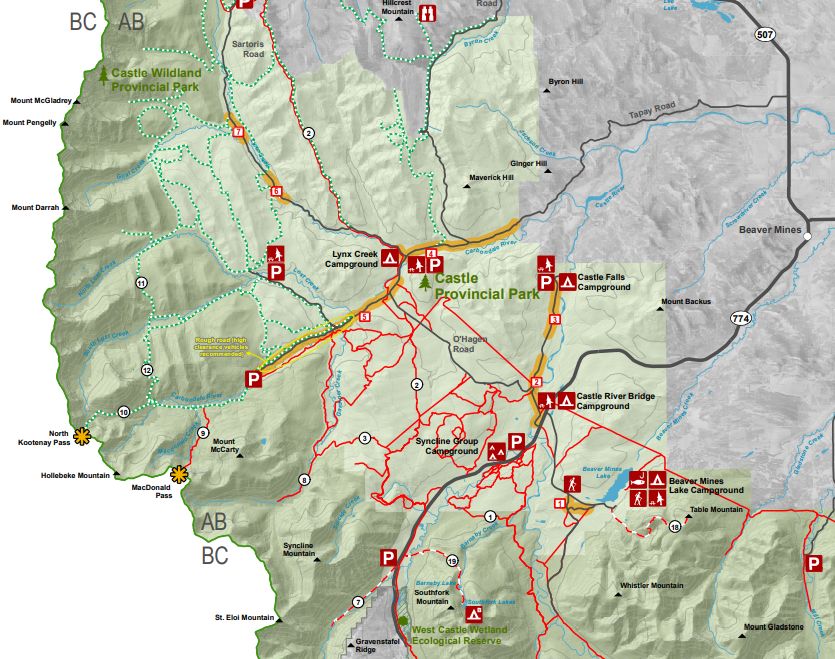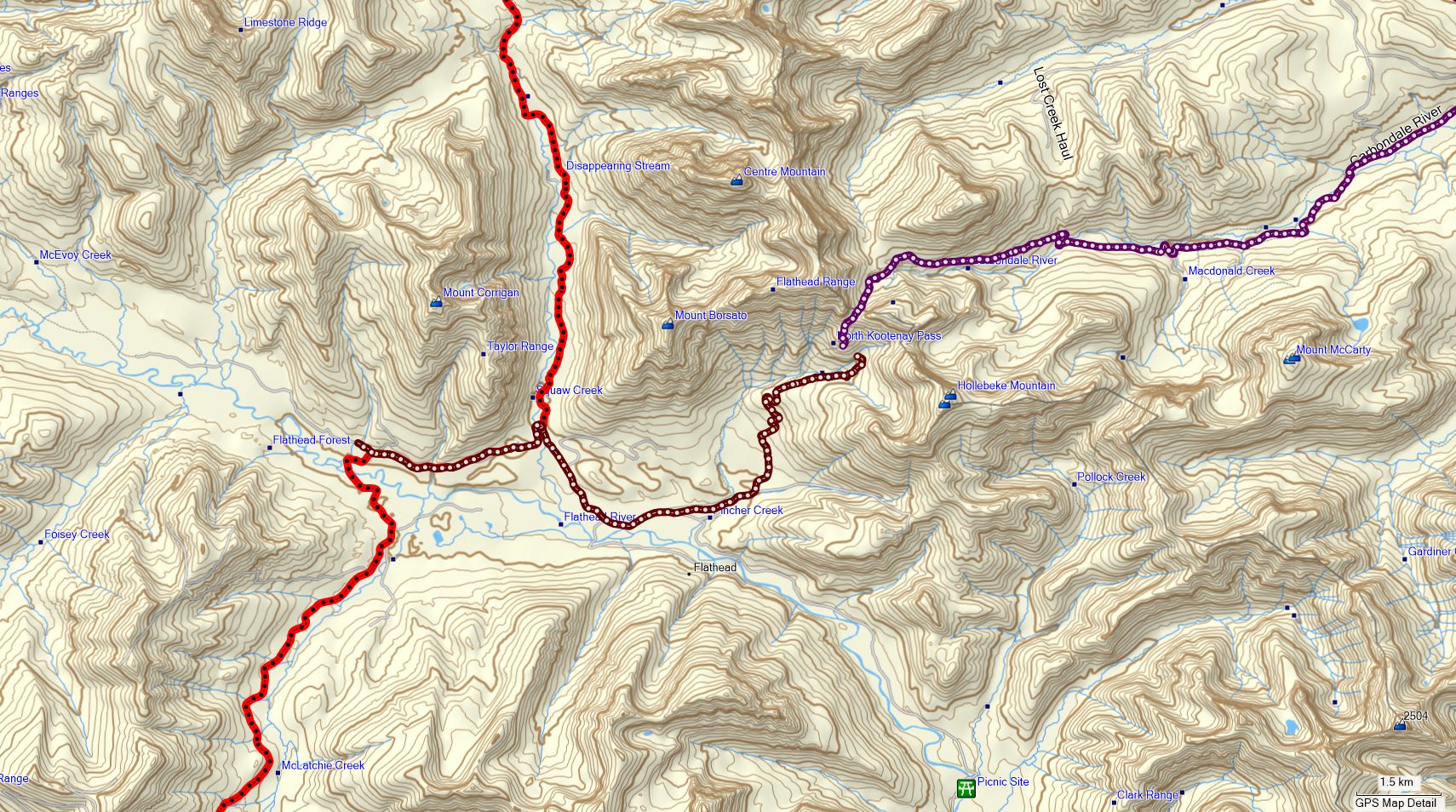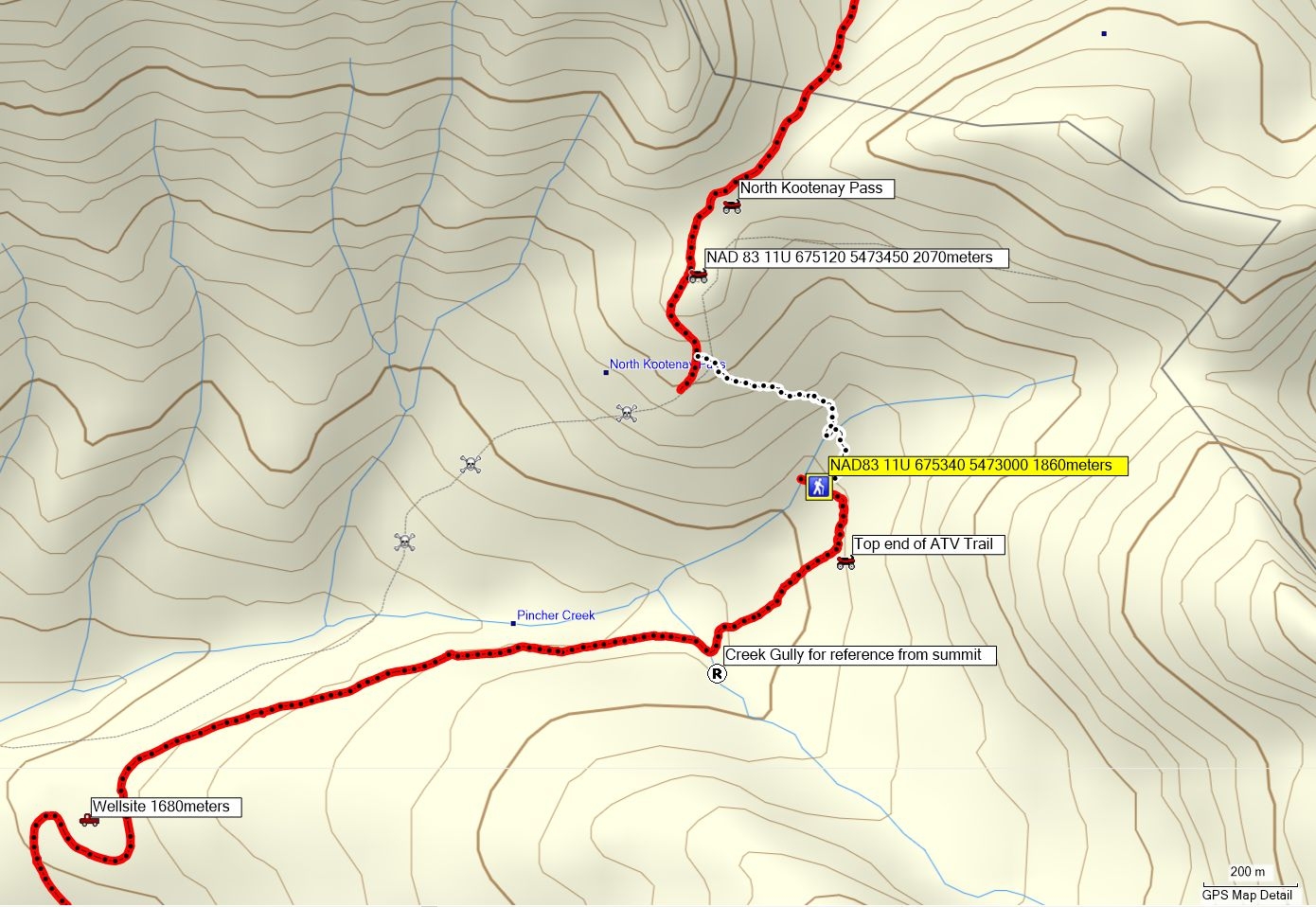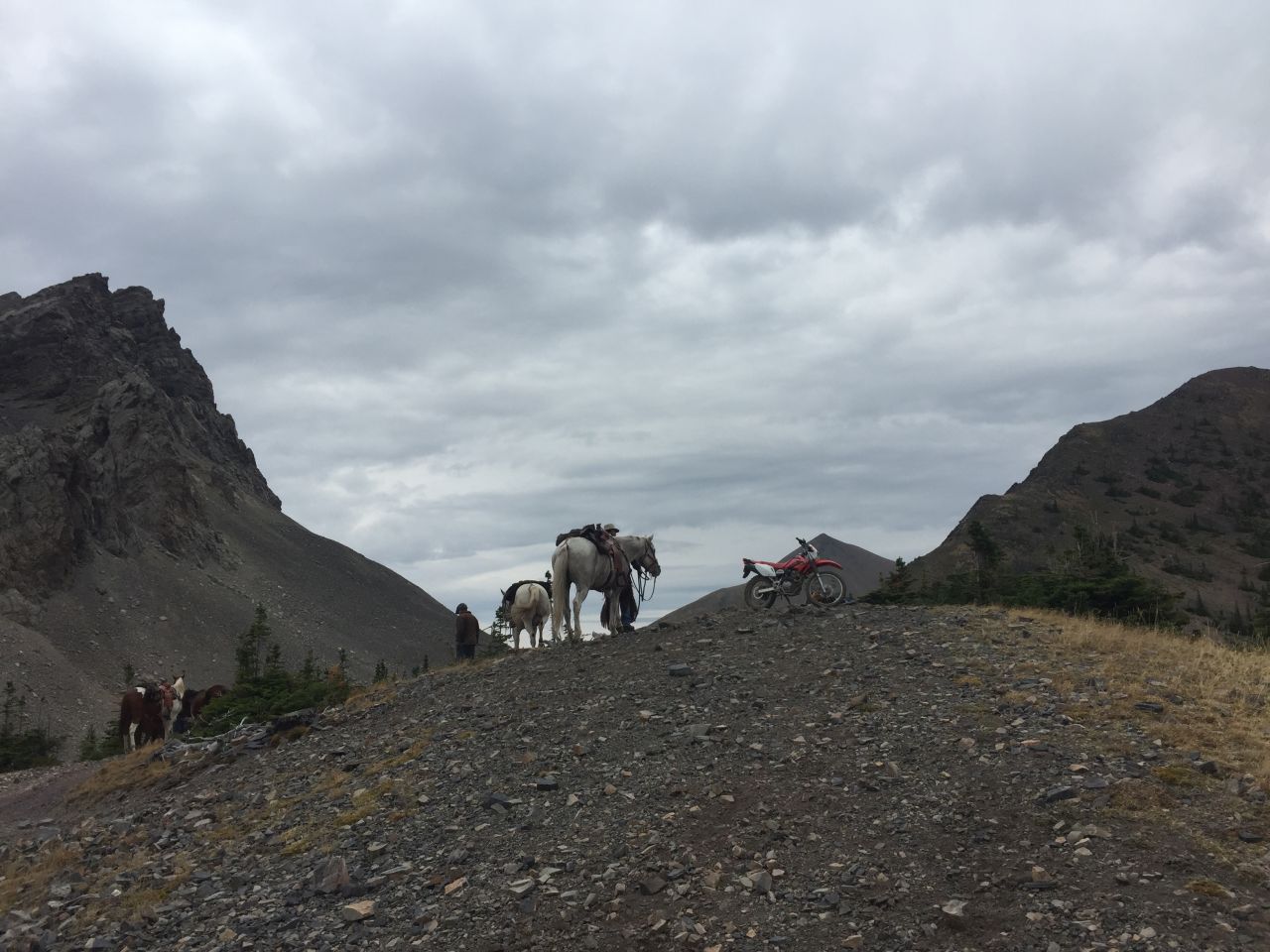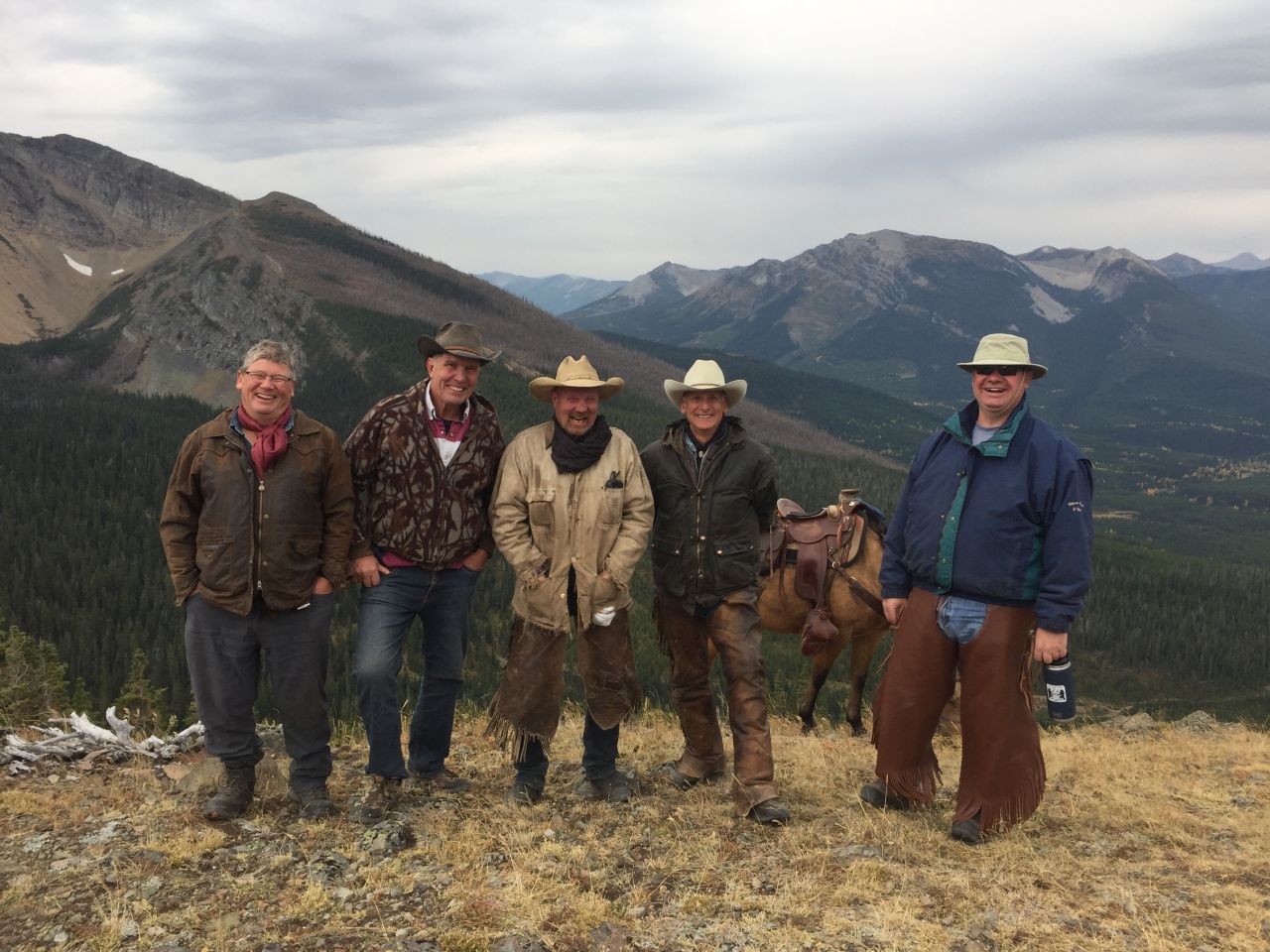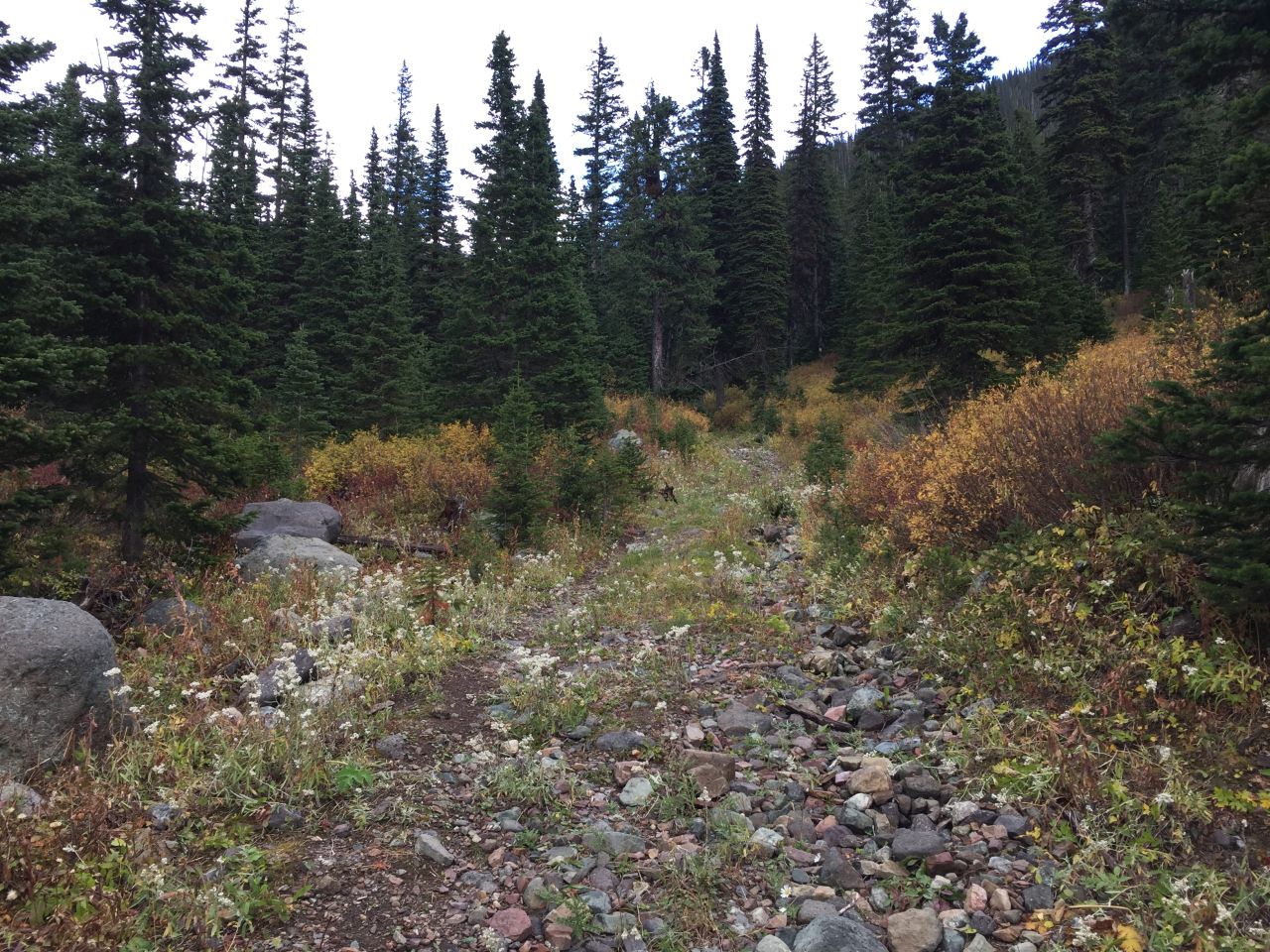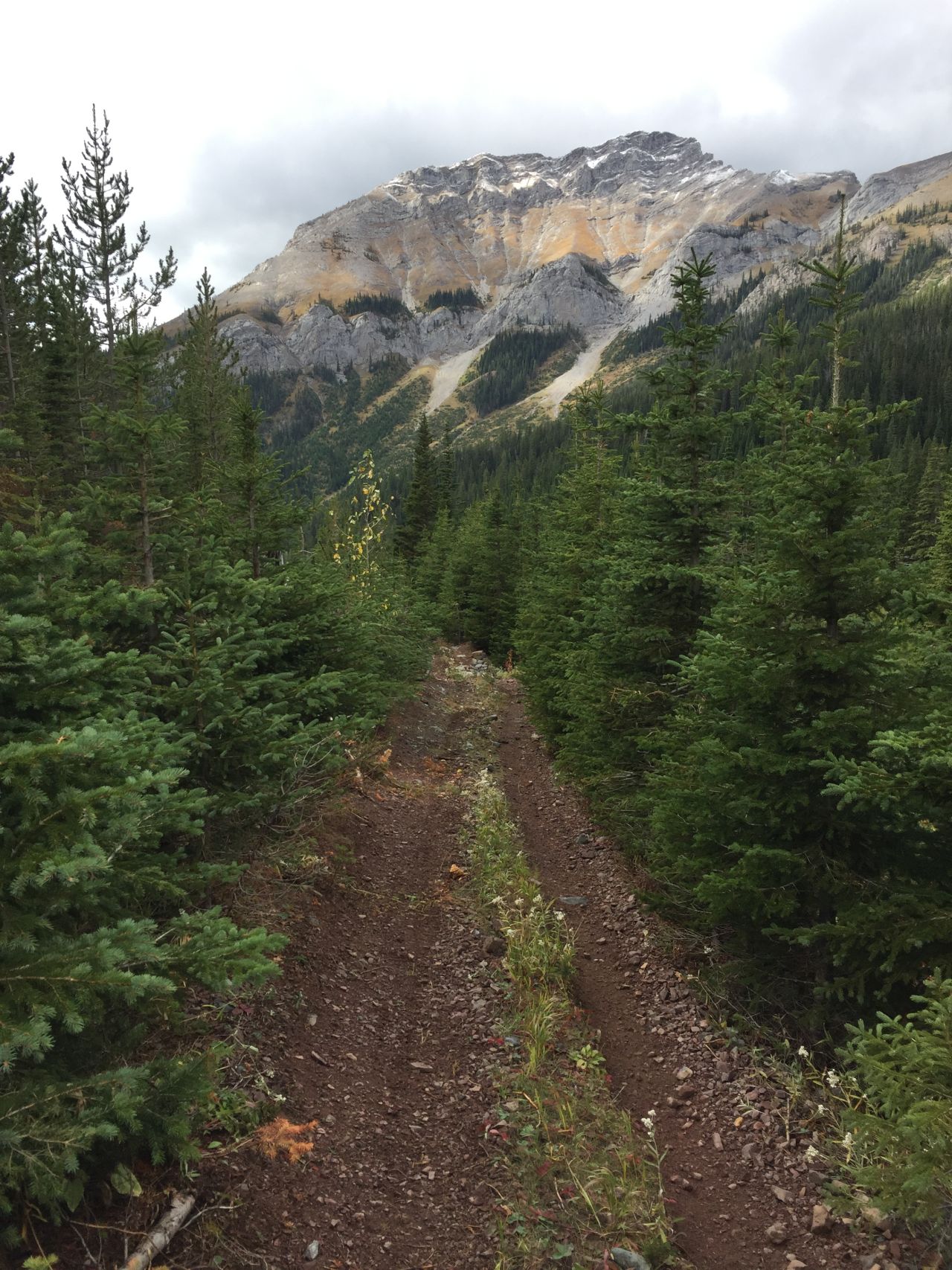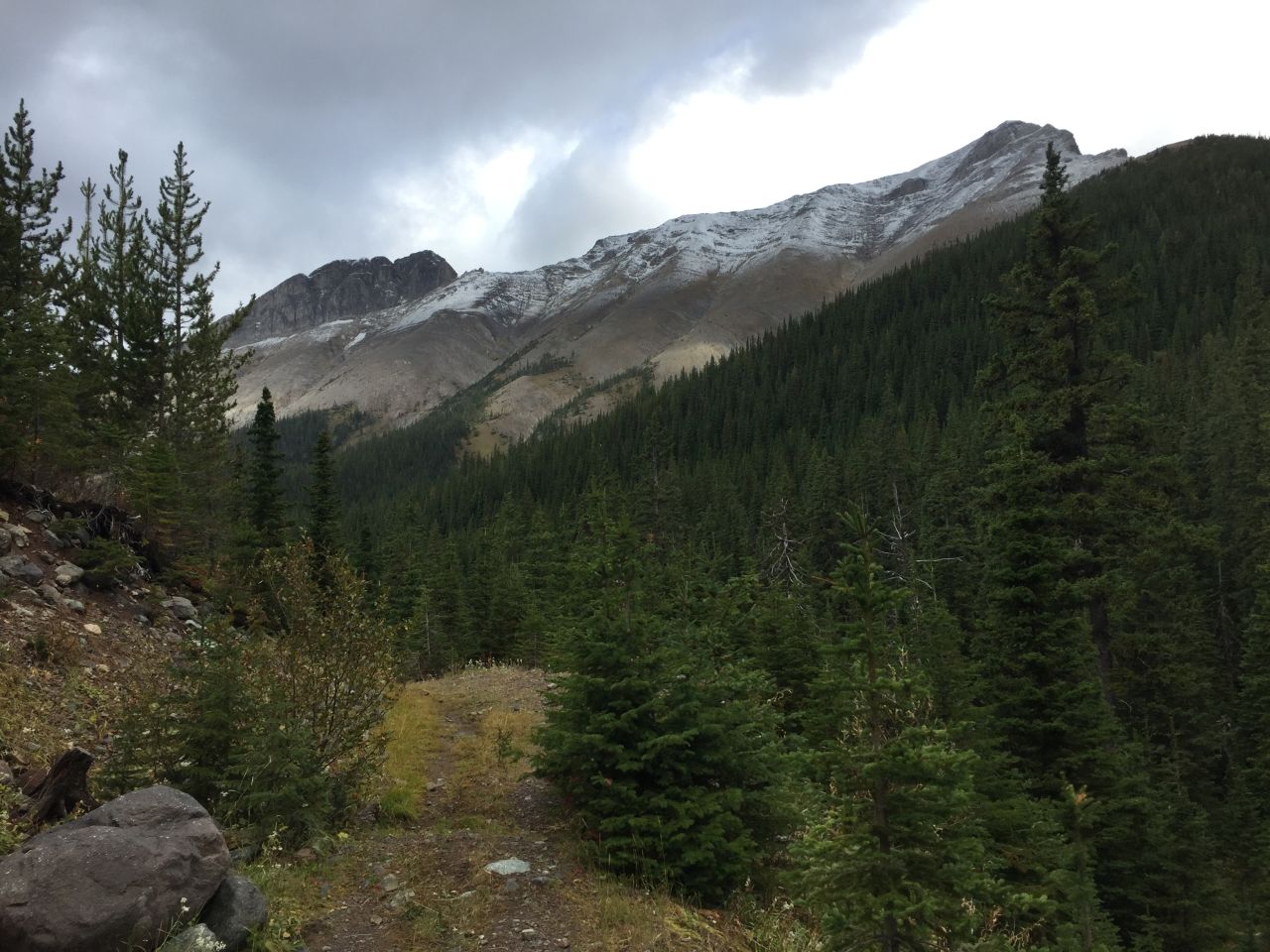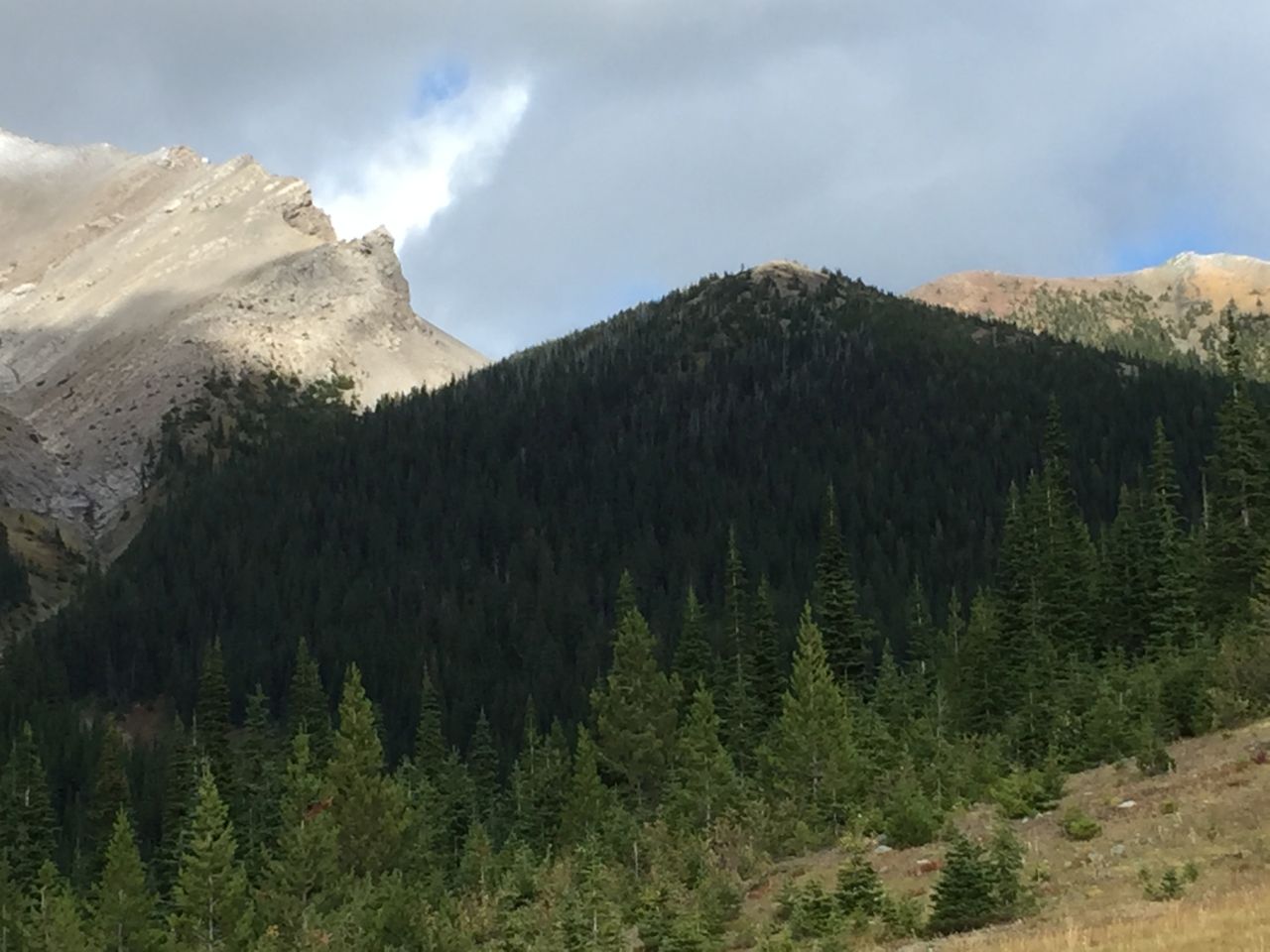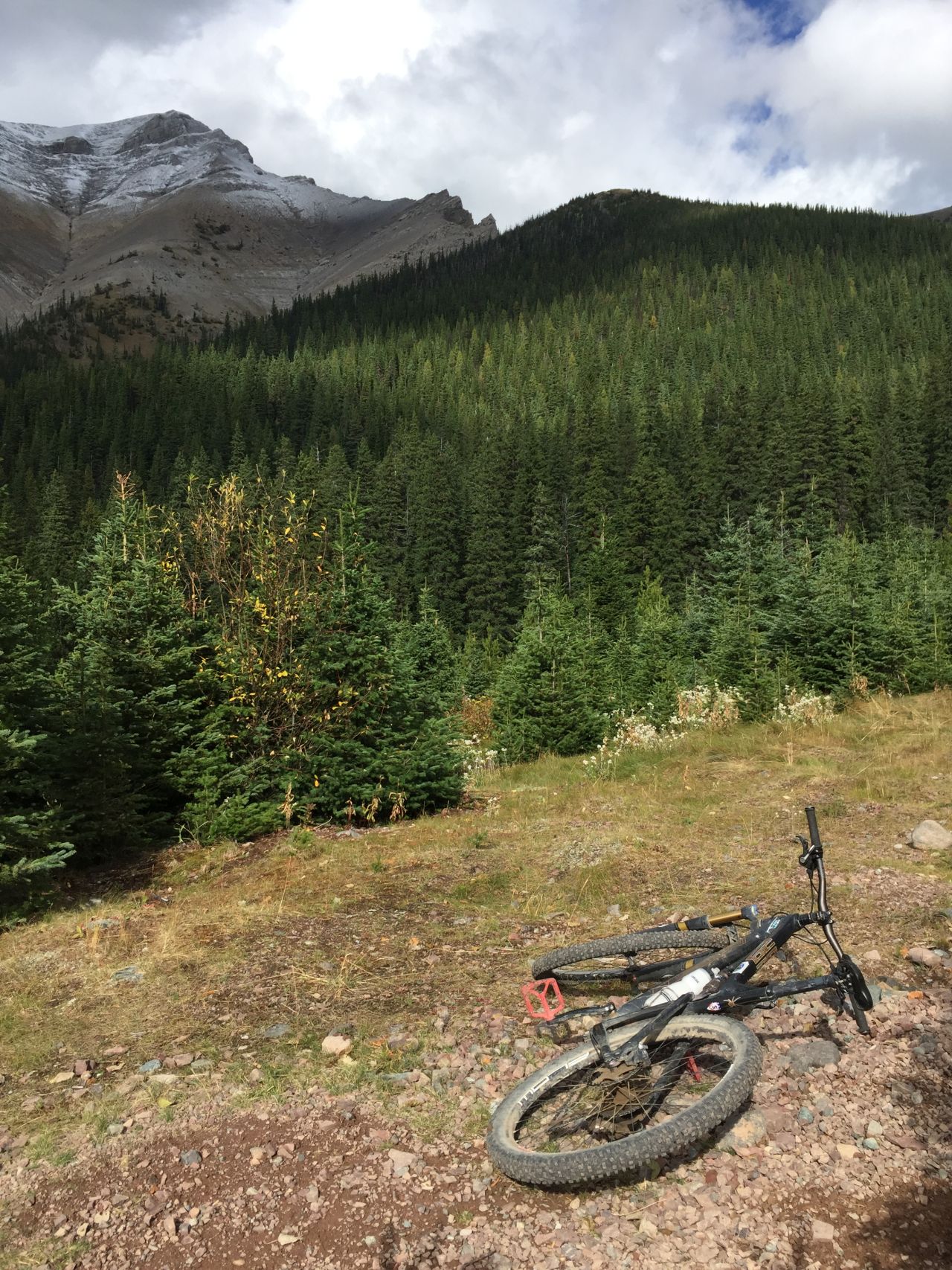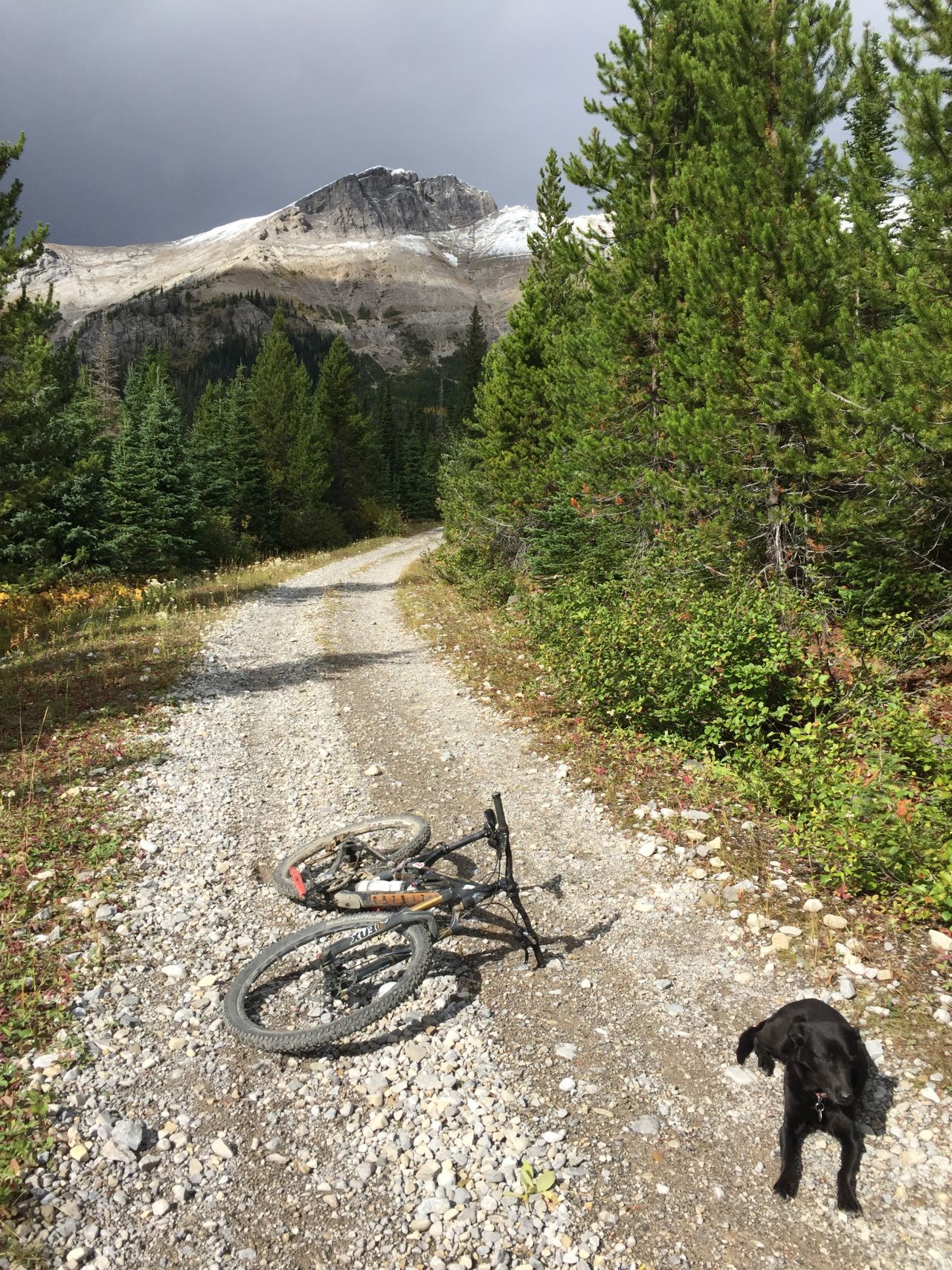 From there numerous gravel road options can take you to Corbin, Fernie, Morrissey, Wigwam River to Elko, or you can ride down the Flathead River roads and cross back into Alberta over Middle Kootenay Pass to the Castle River or Akamina-Kishinena Pass to Waterton (if now open to bikes).
For bike packers you can use North Kootenay Pass to do a gravel road spin traversing the Southern Canadian Rockies from the Alberta foothills near Beaver Mines to the British Columbia Rocky Mountain Trench at Elko. This route is nearly a straight line and is either on or closely parallel to the route Thomas Blakiston (Palliser Expedition) used in 1858 to arrive at the HBC Kootenay Trading Post on the Tobacco Plains and Kootenay River. This route is entirely gravel roads, dirt roads and ATV tracks for 100 kilometers with over 2000 vertical meters of climbing. There is support vehicle access everywhere except over North Kootenay Pass and across the Wigwam Flats under Mount Broadwood. This route is up the Castle River (Tapay Road) from HWY 507, up Carbondale River, down (BC) Pincher Creek, up Flathead River, up McLatchie Creek, Down Lodgepole Creek and down Wigwam River to the Elk River and Elko BC.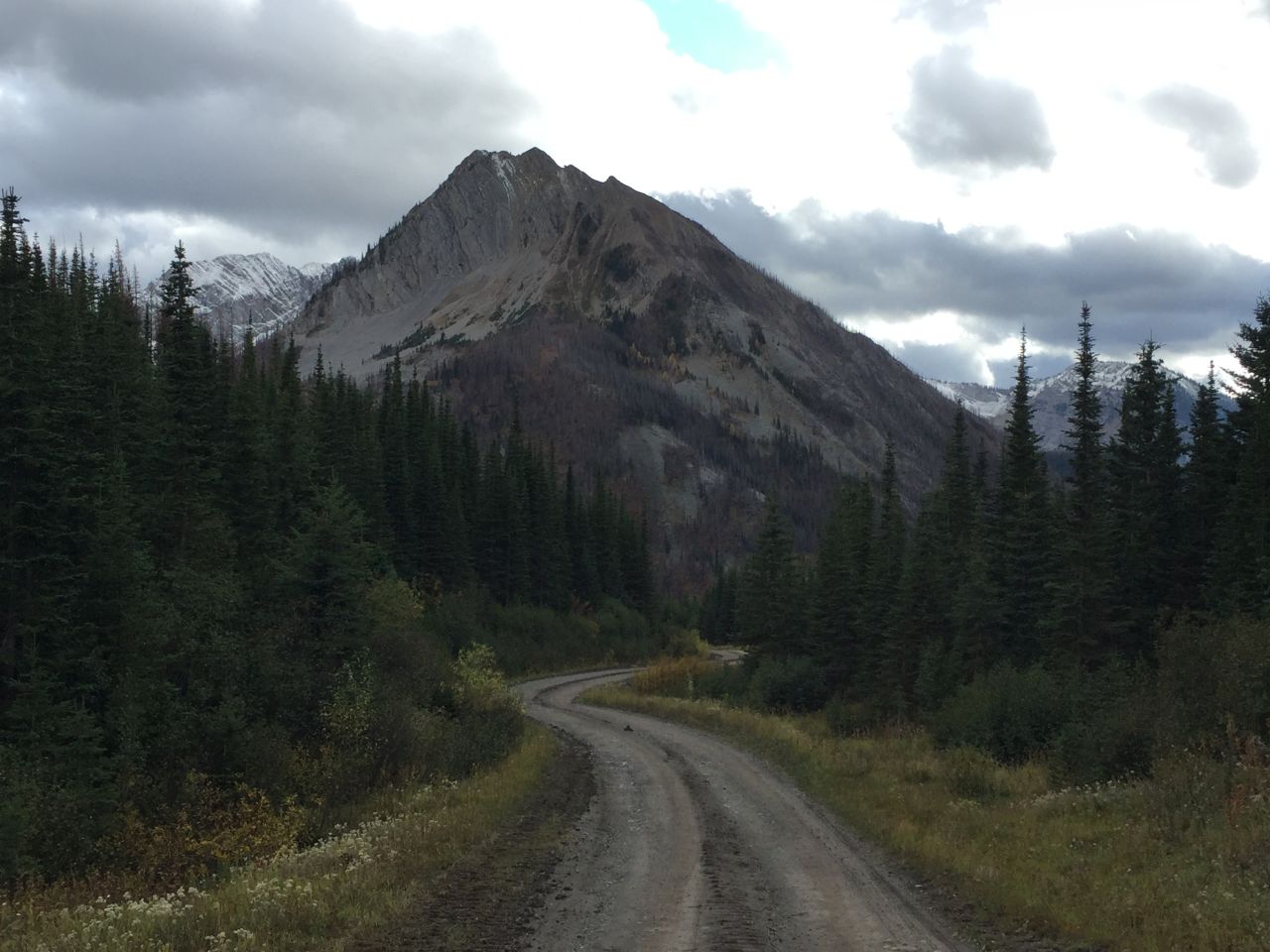 Potential problems are that most of the route is motorized and there is often logging activity and logging trucks along the McLatchie and Lodgepole roads. The route down into the Flathead from North Kootenay Pass requires one kilometer of steep walking your bike down semi-open alpine timber and brush to link up with the Pincher Creek ATV Trail. Do not take the old North Side rocky skid trail too far down from the summit, it is washed out and brushed out lower down. Turn south down the slope into Pincher Creek gully above the orange painted carne. Careful route selection is necessary, use your GPS and put in this waypoint to target the ATV trail on the South Side of Pincher Creek (NAD 83 11U 675340 5473000 at 1858 meters elevation). Looking down from the summit you can see a sharp bend in Pincher Creek just below the end of the ATV trail, look at the map and use this as reference also. Will take less than one hour to get to the ATV trail if you do it right.