The Fernie Trails & Ski Touring Club (FTSTC) presented the Fernie Trails Alliance with a cheque for $4000. The cheque represented 50% of 2019's collected membership funds, the remaining 50% will be used for FTSTC trail maintenance projects.
The FTSTC introduced the new Fernie Trails Winter & Summer 2019 membership last year. This years 2020 membership is available now and includes Montane 4-season access, winter grooming, cabin access, summer trails and a FTA trail supporter trail pass.
The "Fernie Trails Winter & Summer 2020" membership is available here for Winter & Summer 2020 $40/individuals and $80/families annually.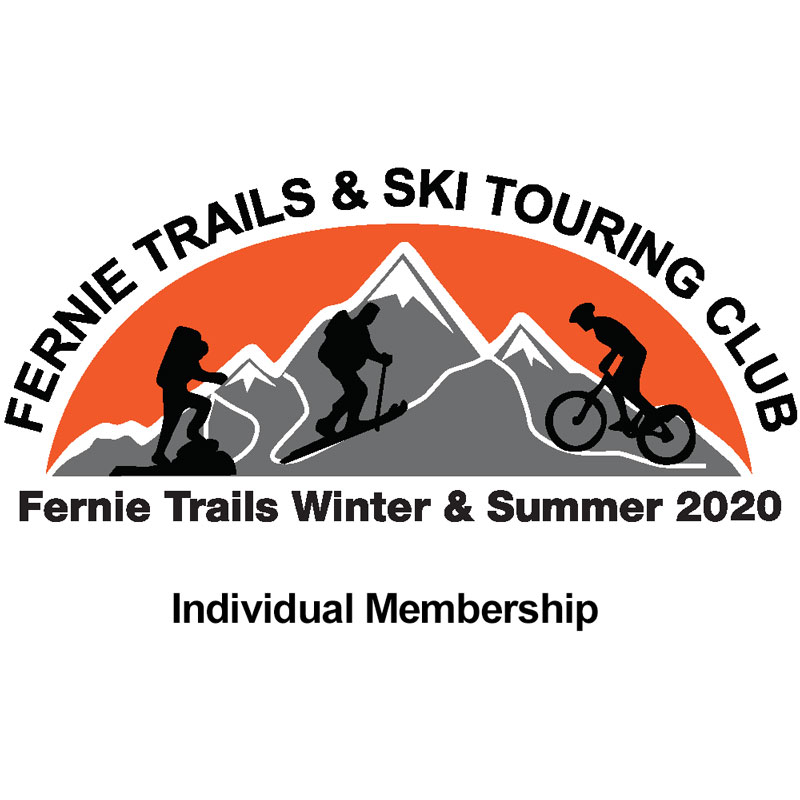 About the FTSTC Membership
The FTSTC survived with a $25 lifetime membership for decades however this no longer works for the organization. Club directors voted in November 2018 to support the new membership and pricing policy. Ian Stokie, club president said, "The new membership structure is necessary to keep the club functioning and moving forward an necessary to meet demand." The good news is that existing memberships will be honoured for cabin bookings for the 2018/2019 season.
Our club direction and costs have expanded to include winter trail grooming for multi-use and nordic skiing on the Montane trails, as well as summer trail maintenance. Our objective is to expand from our usual funders and raise monies from a broader audience including; trail walkers, dog walkers, runners, nordic skiers, fat bikers and mountain bikers. Every membership includes access to all of Fernie trails plus the grooming program at Montane. This membership will complement the FTA annual Trails Supporter Pass and donations.
This pass does not include access to the Elk Valley Nordic Centre or the Fernie Golf & Country Club trails. Both areas are nordic specific and do not allow pets or multi-use trail access.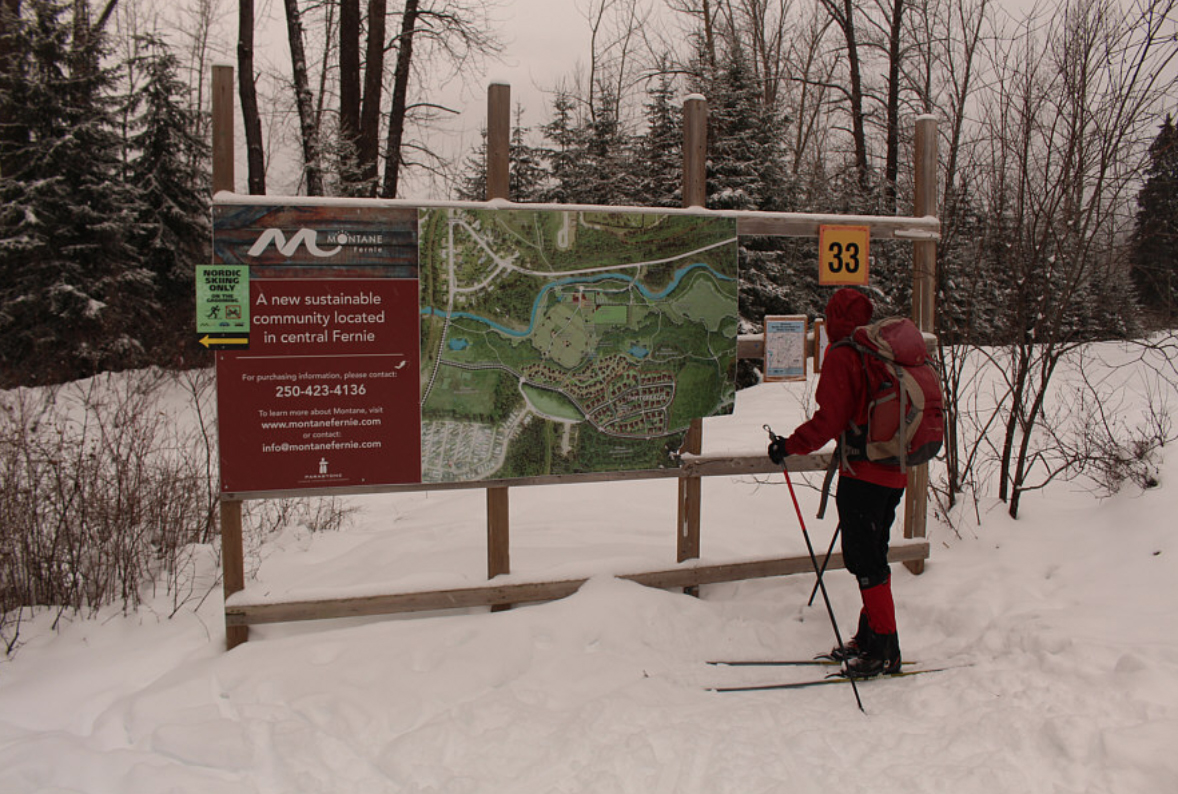 Cabin costs have also soared. The helicopter bill for delivering firewood climbed to over $7000 this year and new communication safety technology has been expensive. Following the loss of Harvey Pass hut to fire, we now insure our cabins for fire. Our plan is to rebuild the Harvey Hut summer 2019 and this will be a great expense, donations are welcome.
Hut rental fees cover 100% of FT&STC hut expenses and avalanche bursaries. The annual membership fees are exclusively spent on trail maintenance for the entire Fernie trail network and winter grooming of the Montane Trail system. The FT&STC help manage the Montane Fernie trail system in association with the land owner.
About the Fernie Trails Alliance and Mission:
Maintain responsible non-motorized trail access on Crown lands and private lands in the Fernie area
Fernie Trails Alliance Vision:
A sustainable non-motorized trail system that contributes to a vibrant, healthy community
Fernie Trails Alliance Goals:
First class trail system
Secure land use agreements
Broad community support
A strong organization
An effective advocate for trail use
Guiding Principles:
Integrity and accountability
Safety
Environmental responsibility
Respectful and collaborative approach to diverse land use issues
Fernie Trails Alliance Member Clubs:
Fernie Mountain Bike Club
Fernie Nordic Society
Fernie Trails and Ski Touring Club
Fernie Trails Alliance Board of Directors:
Krista Turcasso – Chair
Angela Etheridge – Vice Chair
Lynn Henderson – Chair of Sponsorship
Dylan Siggers – Secretary & Chair of Marketing
Ross Roseingrave – Chair of Trails & Maintenance
Abi Moore – Chair of Communications
(New Dec 2019) Todd Patterson
(New Dec 2019) Cathy Howell
(New Dec 2019) Wendy Anderson – Treasurer
(New Dec 2019) Kristi Bilodeau – Chair of Grants
(New Dec 2019) Mike Bragg – Chair of Trail Inventory