Harvey Pass Access
Harvey Pass is an hour southeast of Fernie on a very narrow and dangerous active logging road.
GPS Location: N49° 17′ 01.0″ W114° 43′ 08.4″
Having an two-way radio and calling in your location is mandatory. On weekdays working trucks are actively hauling on this road and weekends have less traffic however working vehicles can be expected.
There are very few pullouts and you will risking your life you meet a loaded logging truck. The road is wide enough for the truck only and the road is very steep–people have had their vehicles destroyed and worse. The 32 to 49km is a steep hill and the most dangerous section.
Everyone traveling to Harvey Pass MUST have a radio with the forestry channel and call in your km's. Four wheel drives and studded tires or chains are also required for this road. If you have no radio please wait at the stop area and follow a logging truck or a vehicle with a radio.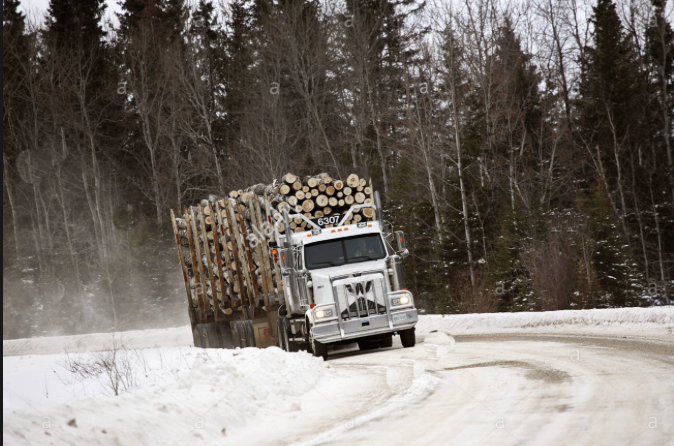 Road Channel in this area is RR2 (150.1100 MHz)
Resource Roads and Mobile Radio Use in British Columbia:
Mobile (two-way) radios are in use on resource roads throughout British Columbia. In industrial vehicles, mobile radios are used by workers to communicate location and direction of travel to enhance safety.
It is important to know that most resource roads in BC are not "radio controlled" but "radio assisted". On radio controlled roads, all vehicles would be expected to have and use mobile radios, and drivers would rely more heavily on communications of location and direction. In the case of radio assisted roads, radios are generally not mandatory and should not be relied upon exclusively.
The Ministry of Forests, Lands and Natural Resource Operations, in collaboration with Industry Canada, has embarked on a project to establish simplified and uniform mobile radio communications for resource roads. Many areas of the province have or are in the process of transition to a consistent approach including a standardized set of Resource Road (RR) channels. Not all areas or roads have converted to the standard approach including the RR channels.
The instructions below are provided to assist those using mobile radios on radio assisted resource roads:
– Ensure that you have a mobile radio that is installed and functioning correctly
– Have the required frequencies and channels for the area that you intend on travelling pre-programmed into your radio by a commercial radio shop
– Programming radios in the field is illegal and is not recommended
– It is recommended to obtain the full bank of standard RR channels, in their standard configuration, when having radios programmed
– Know how to use your radio
– Observe and follow posted radio communications protocols including identifying and using the right channel for the road you are travelling on
– Do a radio check to ensure that your radio is working and that you are on the correct channel
– Only use the radio for communicating location and direction, for communicating hazards to other drivers, or in the case of emergencies – do not carry on conversations, or chat
– Stay on the designated road channel at all times while traveling, do not use scan mode
– Do not interrupt other callers
– Call when: starting, stopping, entering or leaving a road; and at must call signs
If there are no posted communication protocols use the following default call protocols:
Call in order of:
Roadname
Kmlocation
"Up"or"Down"every kilometre sign
Call "Up" at even km boards when travelling in direction of increasing km signs (eg. 0, 2, 4, 6, …)
o Call "Down" at odd km boards when traveling in direction of decreasing km signs (eg. …, 7, 5,3,1)
Example: "Sukunka, 10 kilometre, up"
All drivers must use the pull-outs, the logging trucks have the right away and will use the middle of the road. All drivers should drive safely according to road and weather conditions at all times.
If you see a vehicle that is not calling in their position PLEASE call in their position.