Tag: Fernie trails
Recent Articles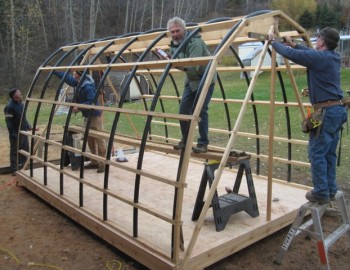 Fernie trails
Tunnel Creek's main cabin structure came together quickly with a good work crew and the experience from the prototype outhouse. Robin Siggers suggests that Ian Stokie is on to something, a light portable cabin design that can be patented. Stokie is confident that it will stand up to a Fernie snow pack and this should […]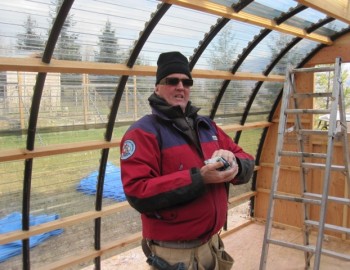 Fernie trails
The cabin project moved closer to fruition with another productive day of work lead by Ian Stokie, Master Carpenter and concept provider, and grunts. The siding was applied today and the remaining tasks are spray foaming the inside, covering the foam with plywood, building the bunks and table, installing the door, windows,heater and lights, and […]
This is an announcement for the Fernie Trails and Ski Touring Club's Annual General Meeting. The meeting will be held at Freshies Coffee shop on Thursday March 1st @ 7PM. Freshies is located at 632 2nd Avenue in Fernie's Historic Downtown.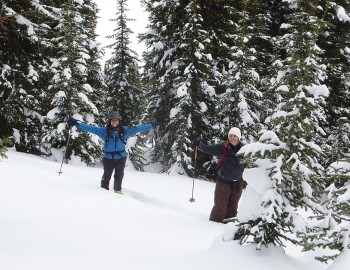 Fairy Creek Meadows
Ten of us took a Helicopter ride into the Three Sisters for a day of ski touring. Landed at 2208 meters in Fairy Creek Meadows and did our snow evaluations before our first descent. Snowpack is 3.0 meters at 2200 meters elevation and has two surface hoar layers in the top 30 cm. We immediately […]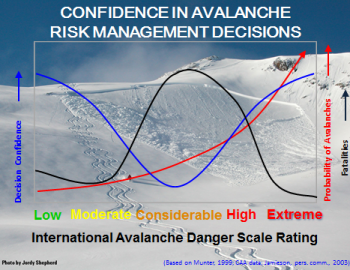 avalanche observations
Hi Everyone, Just a short note to clarify the Special Public Avalanche Warning (SPAW) which was issued by the Can Avalanche Centre for last weekend. Ian Stokie and I had a discussion about it as he was wondering why the Danger was dropped to Considerable when there was a special warning issued. Ian figured that […]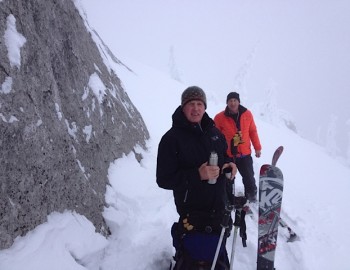 Fernie trails
Fernie has enjoyed a historic December for ski touring with a healthy snowpack and great temperatures. The snowpack has been stable with Moderate and Low avalanche hazard ratings by the CAC. The 166 cm snowfall in 7 days was light snow and the temperature has remained cold. Excellent powder, stable conditions and good coverage summarizes […]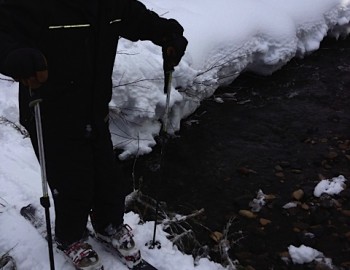 fernie
To call this a "bridge" in light of the the new standard set by George would be a stretch…so I'm going to suggest this structure is a crossing. When Mitch, Ian and I arrived to install the timbers, three helpers arrived seconds later! Ian thouroughly tested the structure.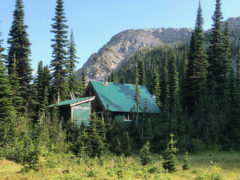 Our love and commitment to improving the cabins never ends. This July a new roof, a new woodshed, a fresh inside coat of paint and a clean up happened at Thunder Meadows. Thank you to all the volunteers who dedicated their time and to Home Hardware Fernie and the Columbia Basin Trust ReDi Grants for […]