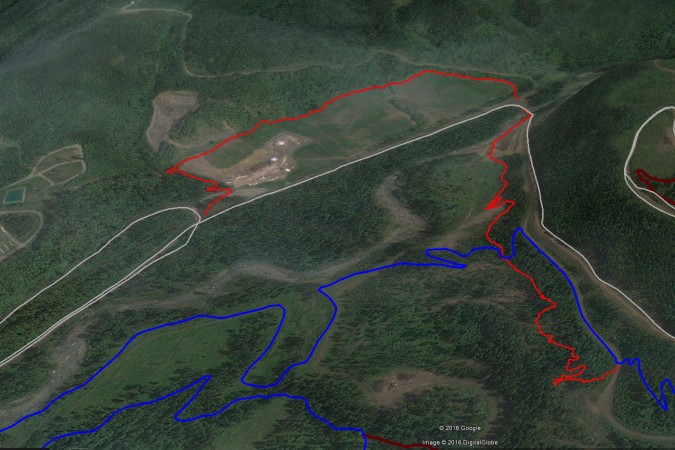 The FTA has started building new sections of the Trans Canada Trail in the Fernie area. The first 1.6 km are being built on the Montane property from Montane Trail (Ruby's Way section) to the River Road Extension bridge over Coal Creek. An additional 2.5 km of the existing Montane Trail will be upgraded with water control measures and used by the TCT route into Fernie.
The next 1.2 km of new trail will be built from the bridge across Coal Creek Road, above the old landfill site and tie into the Coal Creek Heritage Trail to the Aquatic Centre. These new sections of the TCT will be build 1.5 meters wide to accommodate two way traffic and non-motorized multi-use.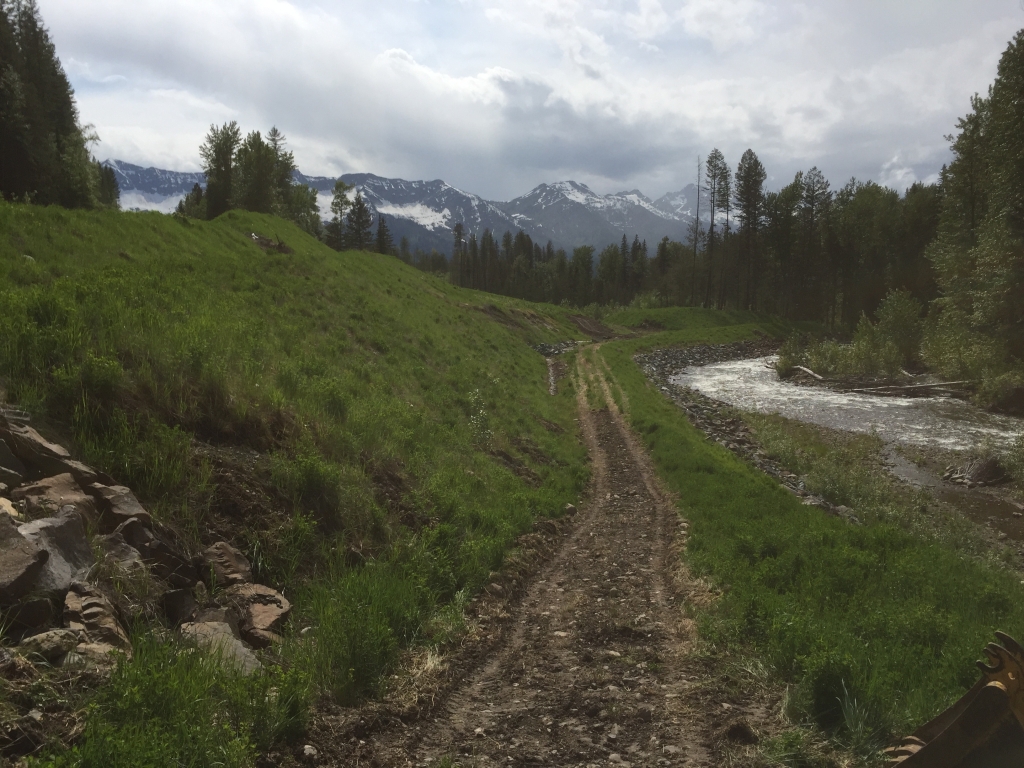 We have flagged out the TCT connector from Southern Comfort area (Branch Road H) to the Montane Trail above Montane Hut. Permissions are being pursued and Back Country Trail Experts has been selected to build 3 km of new TCT at an easy grade across the Cokato Creek gully. This work will start in early July and be completed by the end of August.
Red  lines show the TCT being built this summer, dark red the existing trails, yellow lines are proposed trails applied for, light blue is Montane Trail and dark blue is Branch Road H which will be upgraded for TCT use.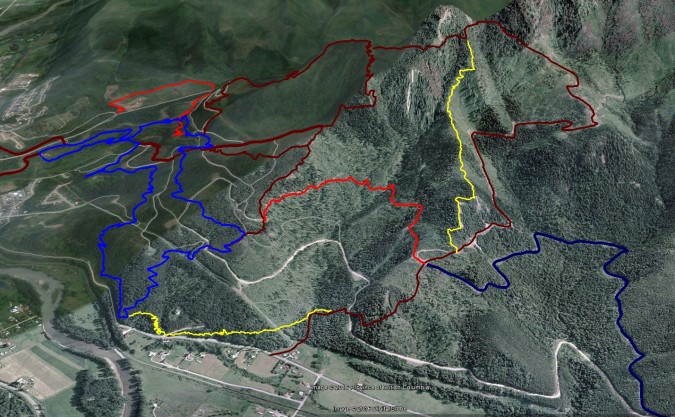 The Trans Canada Trail sections are funded by the Elk Valley Community Trail (community directed funds) and TCT. This year the Fernie  Trails Alliance and Elk Valley Communities are managing the $860,000 project to map, sign and upgrade a 140 km TCT route from Elko to Elkford. Approximately 20 km of new trail will be constructed over this route this year.