Lazy Lizard Bridge in Mount Fernie Park
About 50 hours of volunteer time to build and install the Lazy Lizard Bridge last week. All of the cedar wood was donated by Alex Hamilton and his partners from the Alpine Trails condo development. Cheers to the Thunder Ridge crew who fundraised for this project last year.
Block Works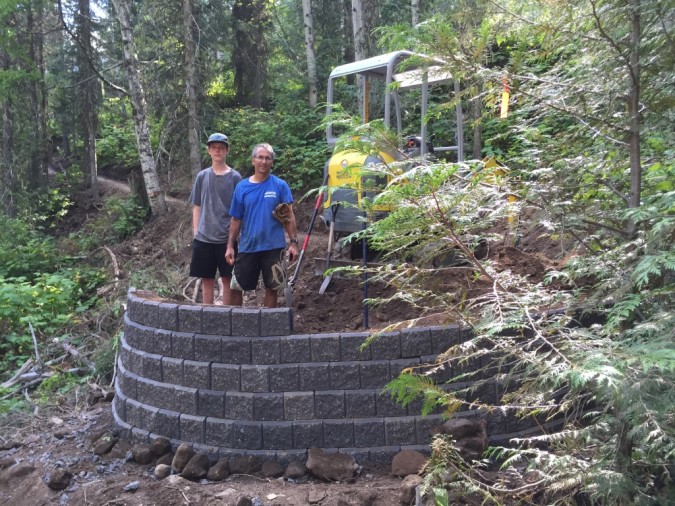 Landing Pad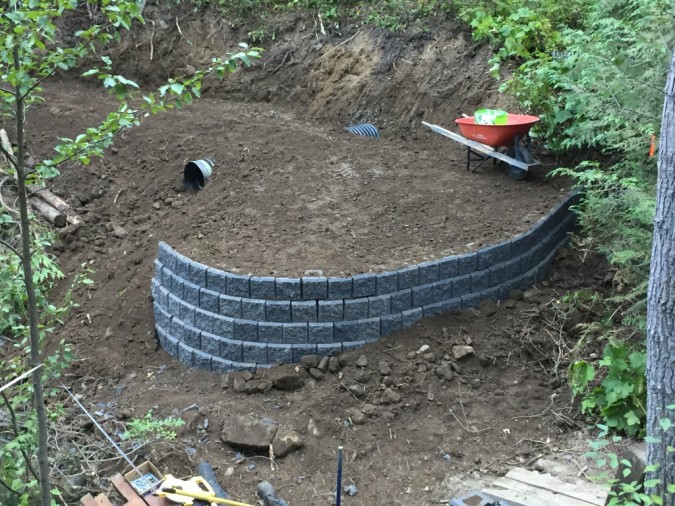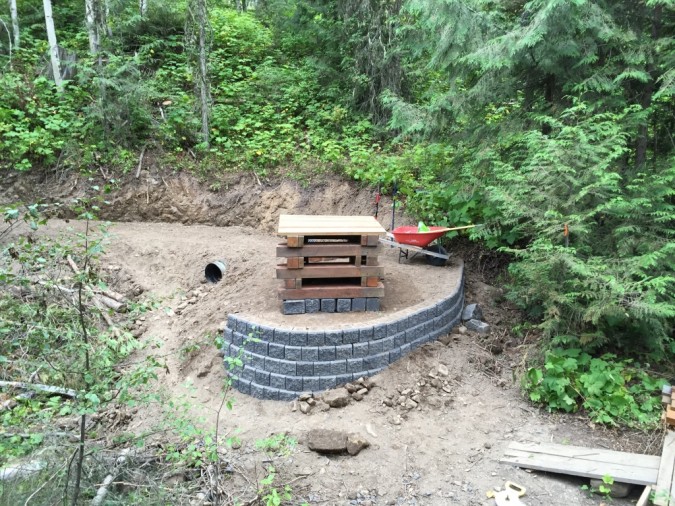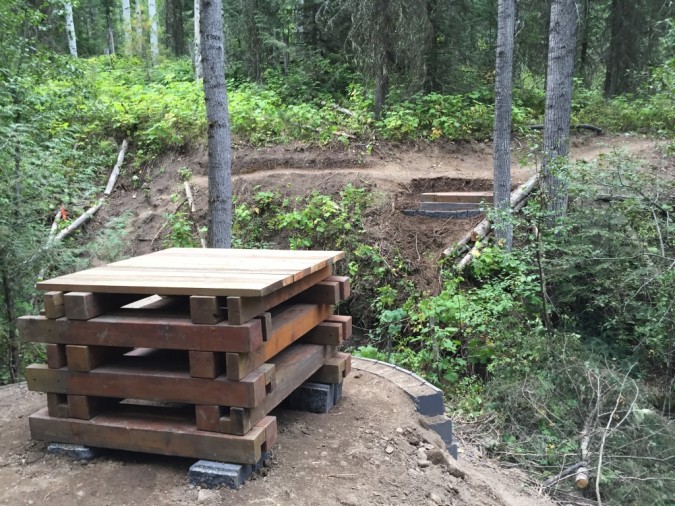 Flying Bridge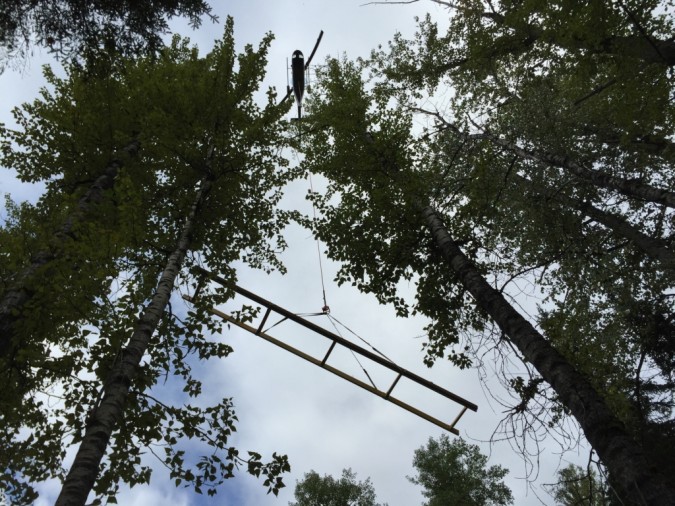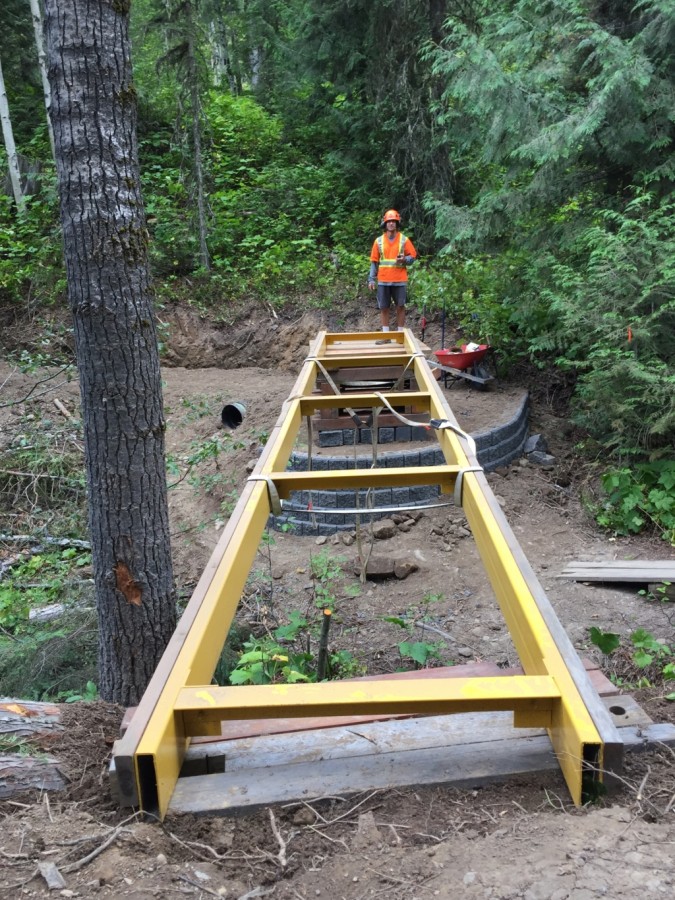 Decked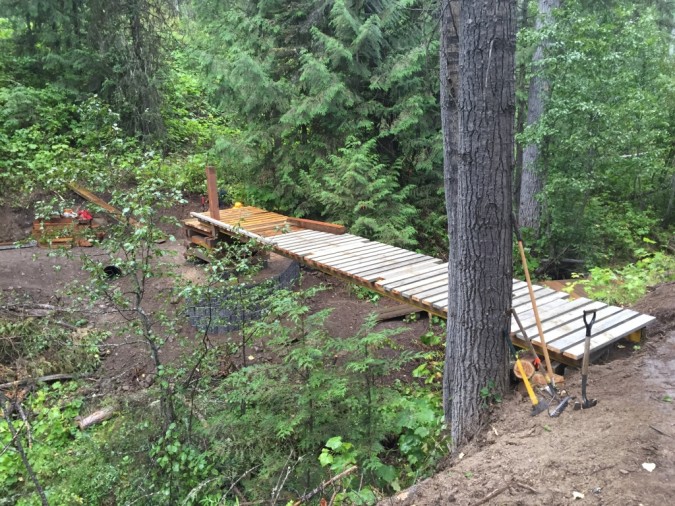 Bolted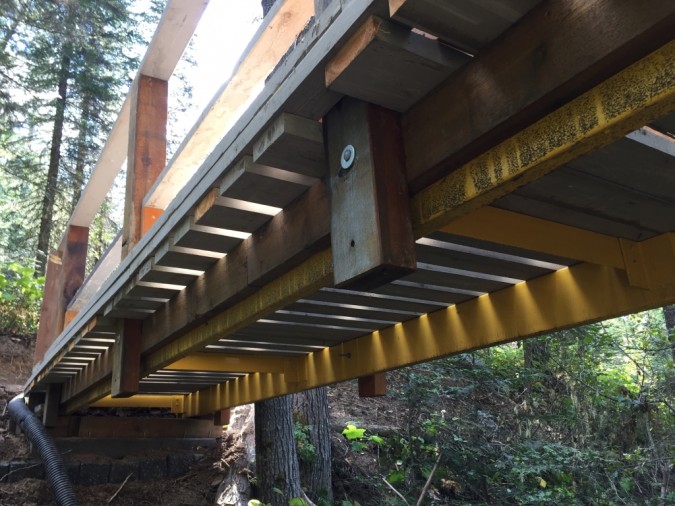 Ramp and Ride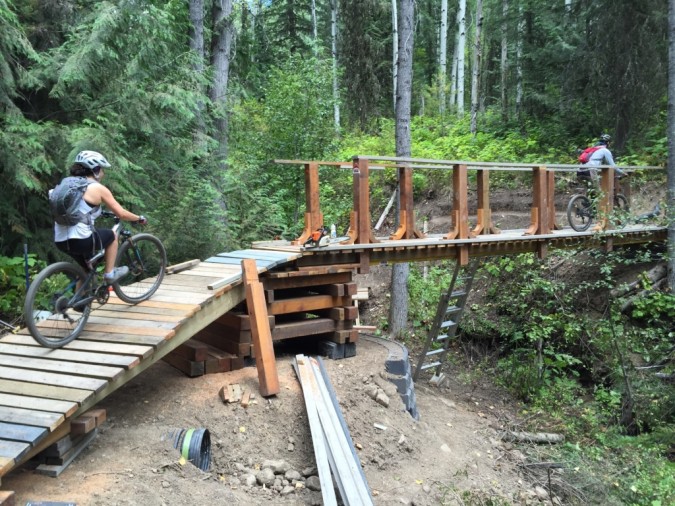 Done Job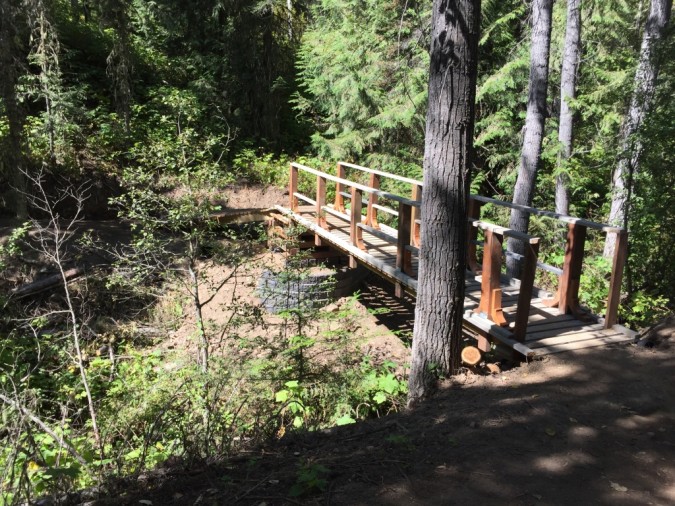 This is the last of 8 steel bridges that we built on the Lazy Lizard trail in the past 4 years.
The fabrication and installation of the bridges involved several hundred hours of our volunteer time.
FTASTC