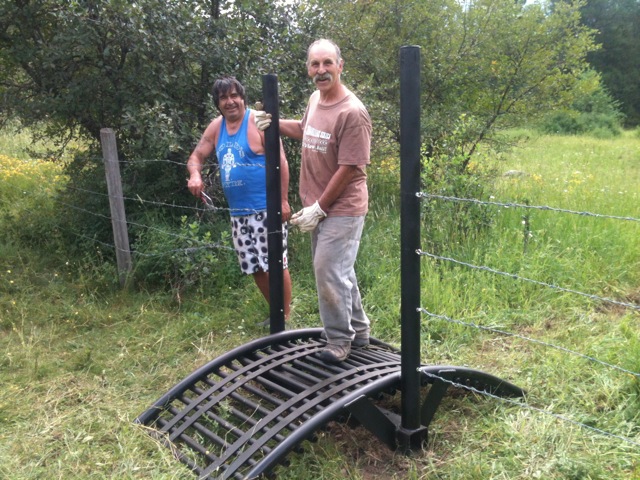 On the weekend Mitch and George installed a cattle gate near the old gate on the fence, going up to Swine Flu.
This was done to address the concerns of the cattle owner, who ranges his cattle in the Swine Flu area.
A reminder for everybody, there are NO DOGS allowed in the Swine Flu area. This is a cattle grazing tenure. It is the only area in Fernie where dogs are not allowed. Please respect this closure! It would be a shame to lose biking privileges on this great trail because of the actions a few inconsiderate dog owners.
Happy Trails
Doug