Registration is open for the 5th Annual Porky Blue ride. The Porky Blue ride is a fun group ride with no timing and a fundraiser for the Fernie Trails and Ski Touring club.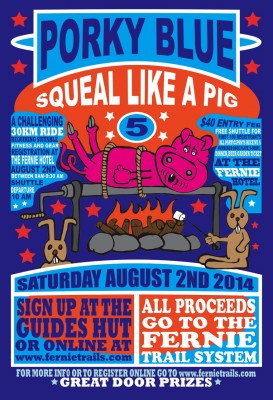 The Porky Blue trail is very difficult and requires a high level of fitness and technical riding abilities. Expect the ride to take 3 to 4 hours with a shuttle and 5 to 6 hours riding the entire loop. Riders riding the whole loop must depart prior to 9am.

The ride is a non-alcohol event however the after-party at the Fernie Hotel will prove to be legendary.
Cost: $40 and includes shuttle, t-shirt, BBQ, beer ticket and ticket for door prize
Pre-registration: Online via Paypal or at the Guides Hut
Date: Saturday August 2nd, 2014
Event cap: 125 riders
Shuttle cap: 100 riders on a first come 1st serve basis

Day Registration: The Fernie Hotel 8:30 to 9:45am, mandatory to sign waiver
Rider briefing: The Fernie Hotel 9:45am
Shuttle Departure: The Fernie Hotel 10am sharp
Ride start: 11AM sharp from the top of Martin Creek Road. All riders must be there.
After Party: The party begins at the Fernie Hotel finish line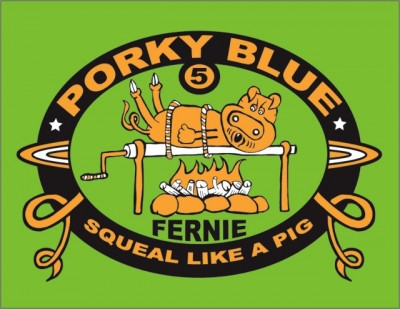 Tags: mountain bike fernie, porky Blue