We've been doing lots of ski touring this season, but just haven't taken the time to take many pictures and write any posts. By Sunday the 60cms of fresh that we received on Thursday and Friday was thoroughly shredded on the resort. So Trina, Stephan and myself decided a little tour from the top of the Bear chair over to Big Steep Mother Bowl might just be the ticket to satisfy our lust for fresh lines. We ended the day with an epic run down Aunt Hilda's run into Orca Bowl. Aunt Hilda's is a 37° north facing aspect with about 2000 feet of vertical, there were face-shots a plenty! After that it was a quick scoot down to Cedar Valley road and a 10-15 minute skate on the groomer track to Island Lake parking lot. Here are some pics of the day's adventure.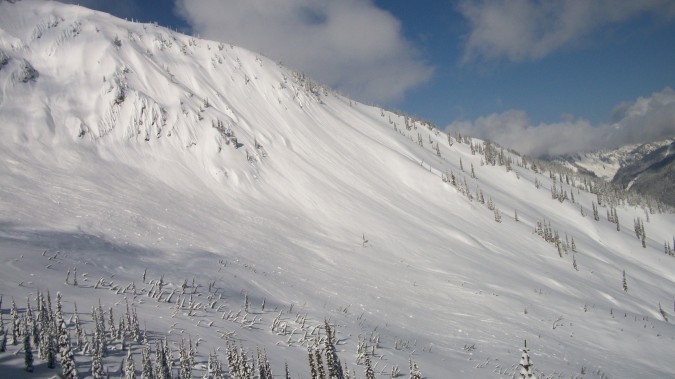 Fish Bowl/2000 Ridge leaving the resort.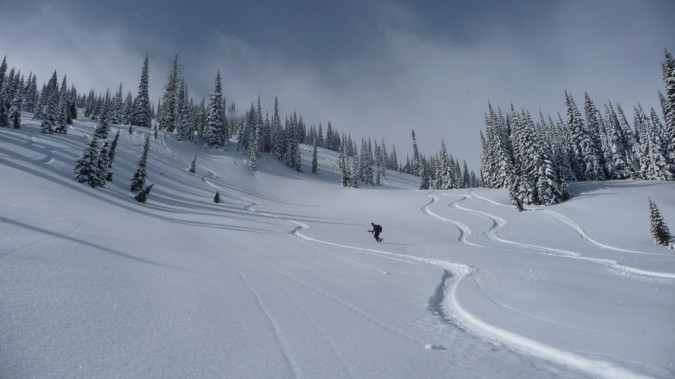 Skinning up 2001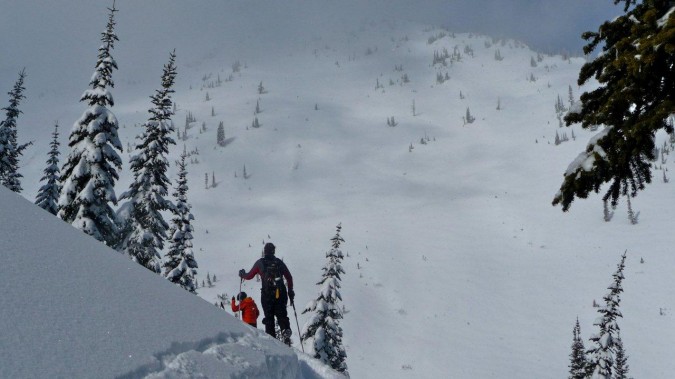 Dropping into Liverwurst Pass, the ridge directly in front is what we will climb to drop into Big Steep Mother.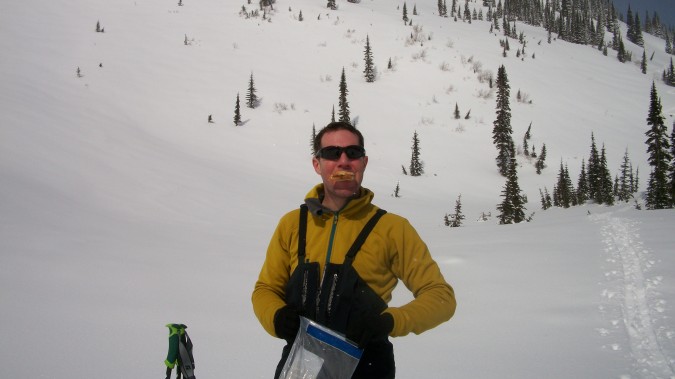 Stephan Inhaling a peanut butter sandwich before the climb.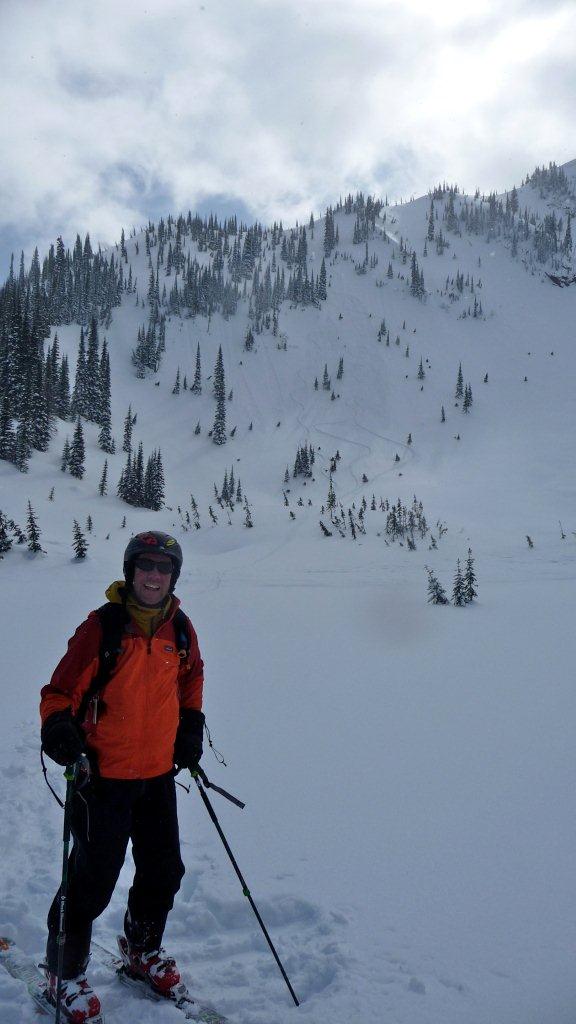 Looking back at our tracks dropping in from Liverwurst/ Big Steep ridge.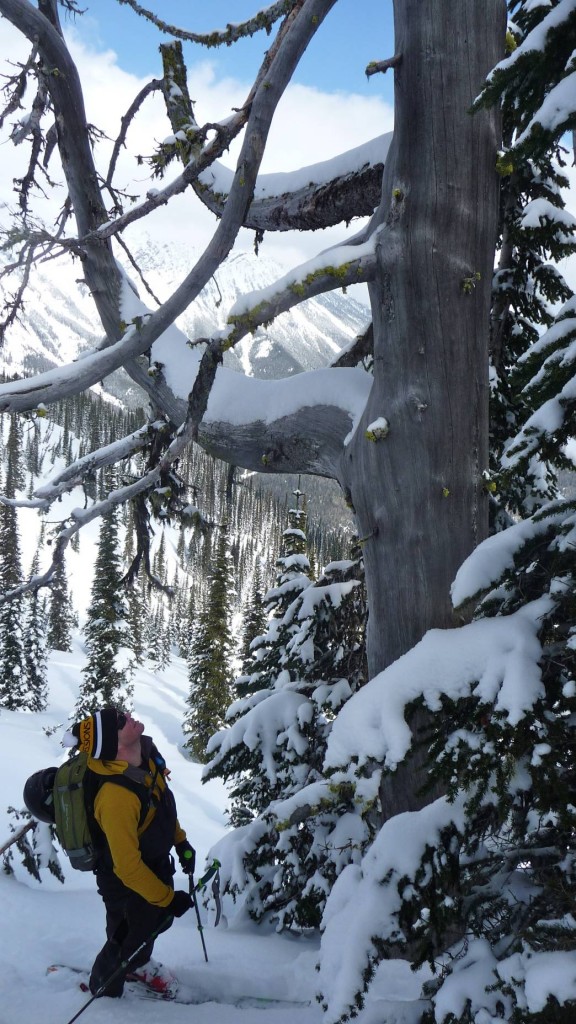 Everything is big in Big Steep Mother.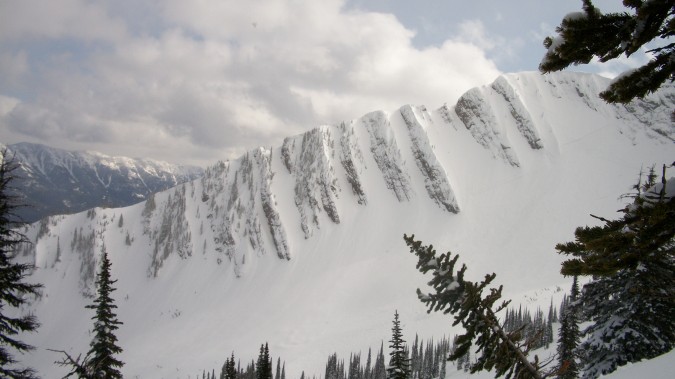 Chutes dropping into Big Steep. These are all ski-able if you're brave enough.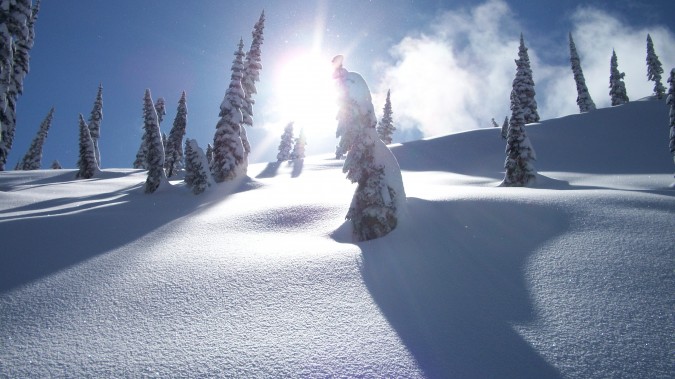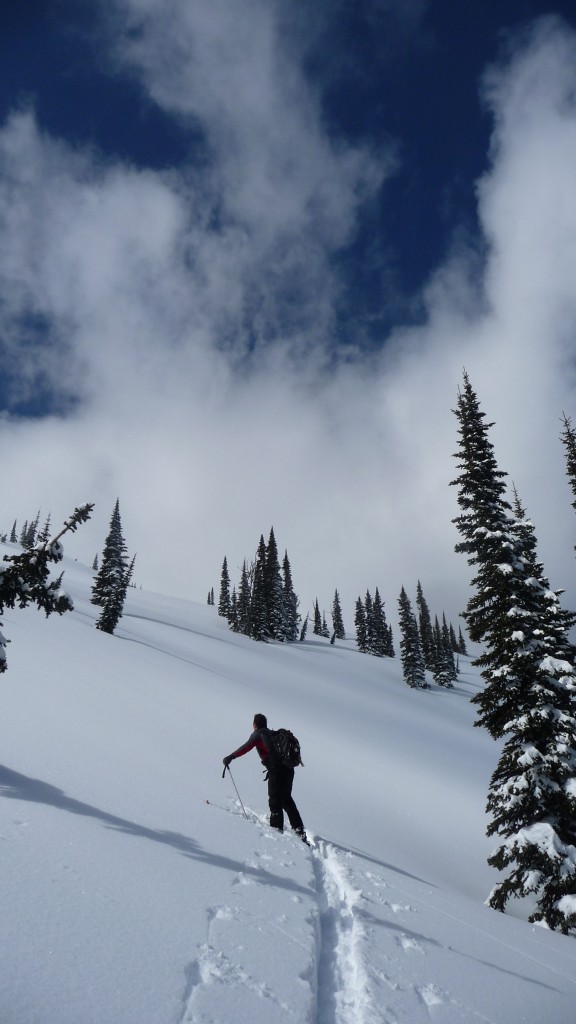 Skinning up Big Steep for a pow fix!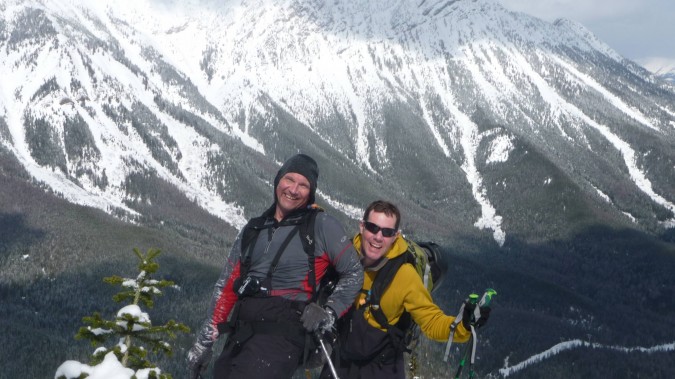 My Broo Stephan and Myself! Shiny Happy people!
The Bottom of Aunt Hilda's in Orca Bowl.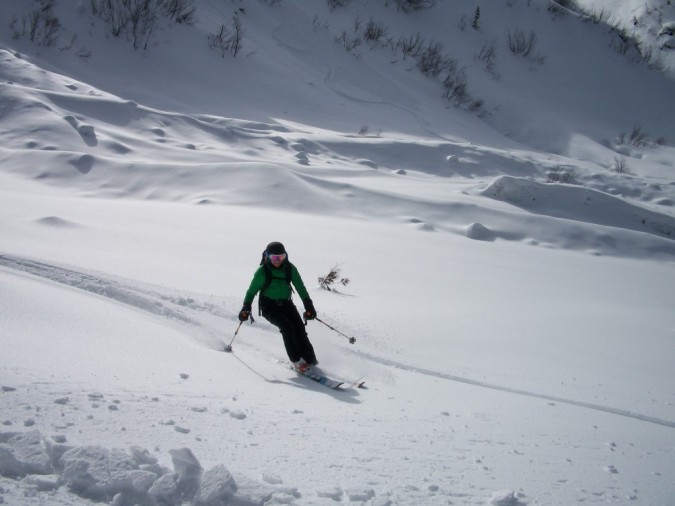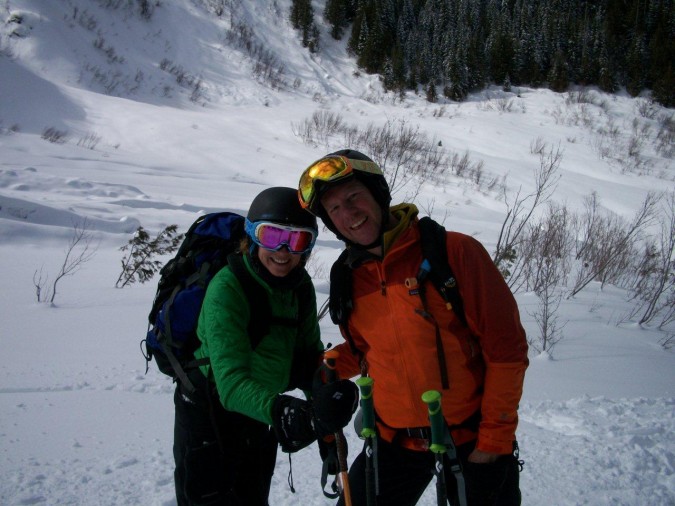 Trina and Stephan after skiing Aunt Hilda's.