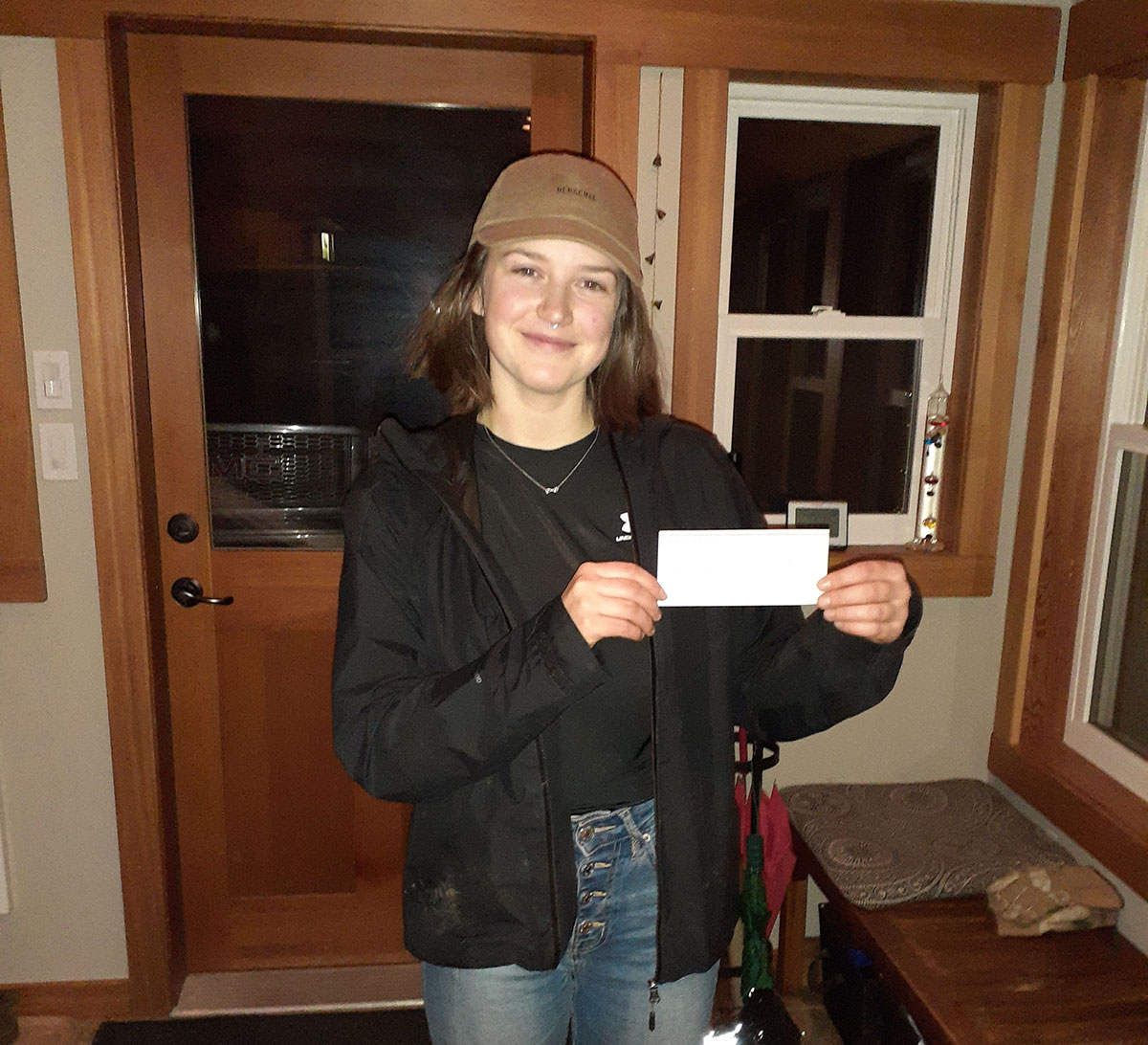 Savannah Cash was awarded a $500 Bursary from the Fernie Trails & Ski Touring Club to pursue a professional career in the avalanche industry. We are pleased to support Savannah with her Avalanche Operations Level 1 course and wish her the best.
Every year $2000 is available to help further avalanche education in the Elk Valley. The program has been in existence for the past decade and bursary applicants need to apply in writing to fernietrails@fernie.com for consideration. Read more here about the bursary program and past recipients.
Here is Savannah's application:
Dear Fernie Trails and Ski Touring Club,
I am contacting you in regards of the bursary program that assists individuals who are pursuing a
career in the avalanche industry. This upcoming February, I will be attending the CAA
Operations Level 1 here in Fernie, BC. I am thrilled to be accepted and participating in this
course that will immensely help further my knowledge and career within the avalanche industry.
Following the completion of this course I intend on commencing a pro patrolling career.
My curiosity for the backcountry began two seasons ago, when I returned to my hometown in the
Yukon Territory. A colleague invited me to join a day of skiing in the White Pass terrain along
the Alaskan border. This experience was eye-opening to the dangers and enjoyment that the
backcountry posses. My continued curiosity of the industry lead me to Fernie, BC to attend the
Mountain Adventures Skills Training program the following year in 2019. The MAST program
helped me recognize the diverse paths within the avalanche industry and the attainability of such
careers.
Alike many others, the environment and community of Fernie has kept me working and enjoying
the surrounding mountains. I continue working as a labourer for South Kountry Cables, running
front of house at Park Place Pub and working in the kitchen at Elk Valley Pizza for the duration
of the summer season. Come winter, I will continue working in hospitality. I intend on spending
extensive time in the backcountry expanding my backcountry travel skills and knowledge of the
formation and effects of weather upon a snow pack. Furthermore, fine tuning my critical
analysis of the snow pack professionally and recreationally.
Receiving the FT&STC Bursary would immensely support my personal and professional growth.
The CAA Operations Level 1 costs $2225.00. While progressing my avalanche education and
experience I hope to give back to the community and mountains of Fernie that have welcomed
me with endless amounts of knowledge and awareness.
I would like to thank all members and volunteers of the Fernie Trails & Ski Touring Club for
their dedication and hard work. Your commitment is constantly admired and appreciated.
Thank you for your time and consideration.
Sincerely, Savannah V. Cash
Tags: avalanche bursary, bursary reciepant, Fernie Avalanche Bursary, fernie trails & Ski touring Club, Savannah Cash