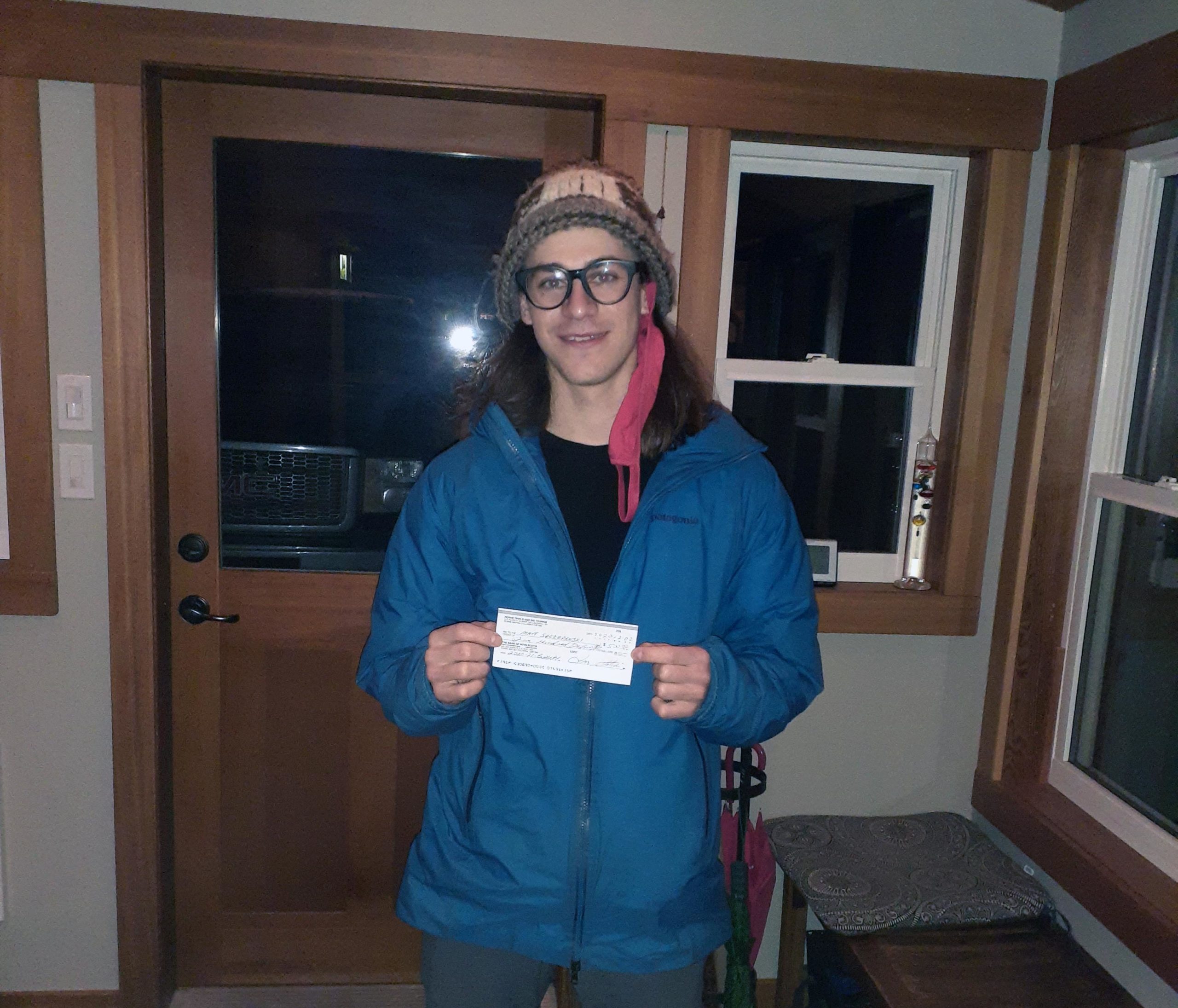 Matthew Szczepanski was awarded a $500 Bursary from the Fernie Trails & Ski Touring Club to pursue a professional career in the avalanche industry. We are pleased to once again support Matthew, this time with his Avalanche Search And Rescue course and wish him the best. Having trained people like Matthew in the community is of value to all of us.
Every year $2000 is available to help further avalanche education in the Elk Valley. The program has been in existence for the past decade and bursary applicants need to apply in writing to fernietrails@fernie.com for consideration. Read more here about the bursary program and past recipients.
Here is Matthew's application:
Dear Fernie Trails and Ski Touring Club:
I would like to thank you again for awarding me an Avalanche Bursary in 2019. Your generous $500 went a long way to offset my CAA Avalanche Operations Level 1 course fees and has helped kickstart my career in the ski guiding industry. This winter I am enrolled in the CAA Avalanche Search and Rescue Advanced Skills (AvSAR) course here in Fernie, a prerequisite for the Avalanche Operations Level 2.
Fernie has treated me very well since moving here 3 years ago. After graduating the MAST program and successfully completing the Canadian Ski Guide Association Level 1 certificate, I am going into my second winter as a Tail Guide at Island Lake Lodge. I have also recently joined Fenie Search and Rescue as a Member in Training. I feel part of this wonderful community and am planting solid roots in the Elk Valley.
The FT&STC bursary program would help me cover some of the costs of my AvSAR course. I am keen to continue my education and would like to work towards becoming an avalanche forecaster and lead guide. Thank you for taking the time to read my letter and considering me for your bursary.
Sincerely,
Matthew Szczepanski
Tags: avalanche bursary, Fernie Avalanche Bursary, fernie ski touring club, Fernie trails, Matthew Szczepanski