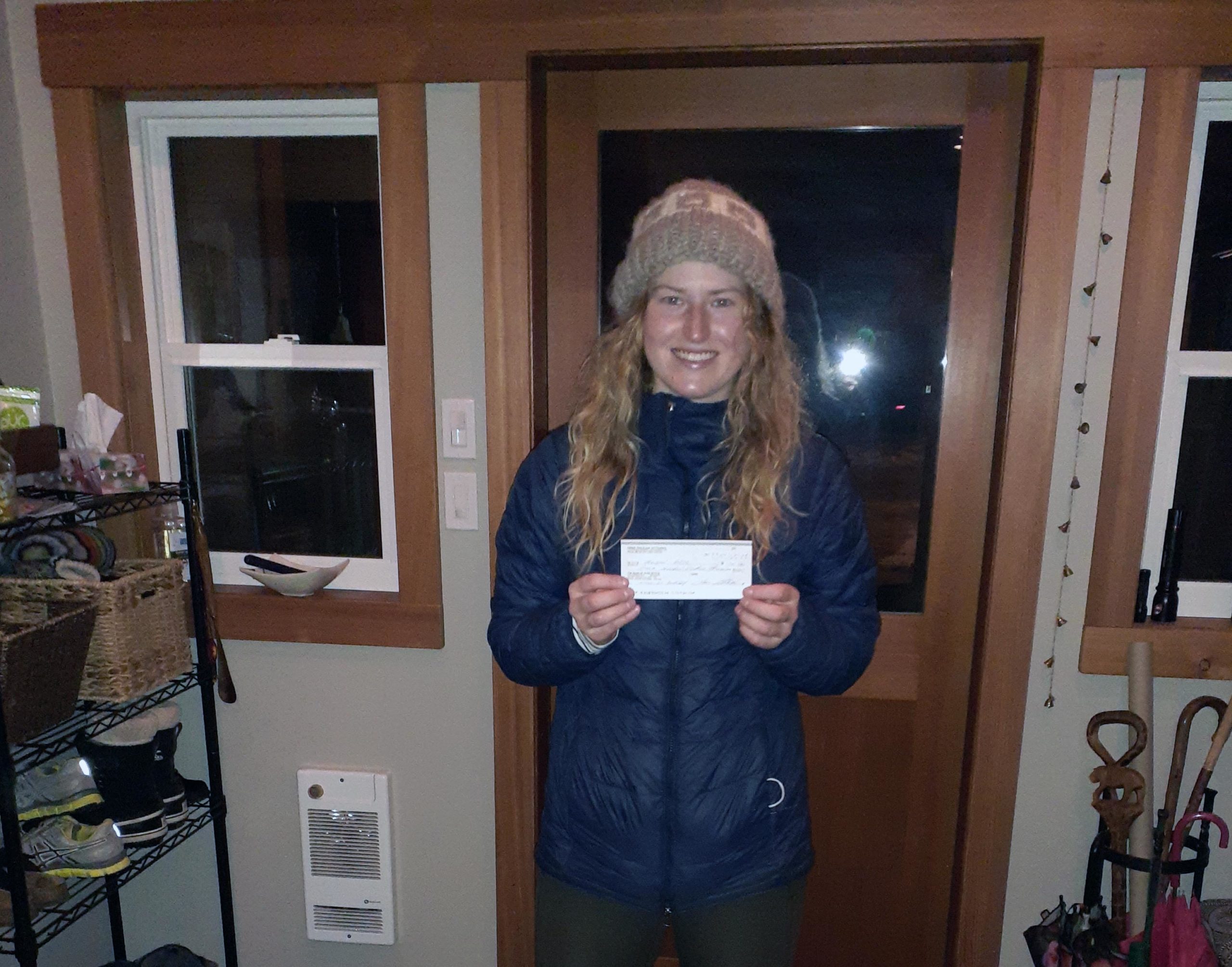 Megan Bell was awarded a $500 Bursary from the Fernie Trails & Ski Touring Club to pursue a professional career in the avalanche industry. We are pleased to support Megan with her CAA AvSAR course and wish her the best.
Every year $2000 is available to help further avalanche education in the Elk Valley. The program has been in existence for the past decade and bursary applicants need to apply in writing to fernietrails@fernie.com for consideration. Read more here about the bursary program and past recipients.
This is Megan's application:
Firstly, I would like to thank your generous organization for your bursary in 2019. It made a huge impact on osetting the costs of my Avalanche Operations Level 1 course and helped start my career in the avalanche industry. I am writing to you this year to once again apply. I am enrolled in the CAA AvSAR course in March which will be the last prerequisite I need for the Avalanche Operations Level 2.
Last year, with the help of my Avalanche Operations Level 1 and CSGA 1 certificates, I had the opportunity to work as a Tail Guide at Big Red Cats in Rossland, BC. Although it was a great experience, being away from Fernie made me realize how much I love this community. I am back for my third winter in Fernie and am starting as a Pro Patroller at FAR. I am beyond excited to be working alongside the experienced and knowledgeable team. My plan is to continue learning and eventually take the Operations level 2 once I have gained enough experience.
This bursary would help with the financial burden of my upcoming AvSAR course and allow me to have the same training as most of my fellow patrollers. This course will allow me to keep learning and evolving in the avalanche industry. Thank you for taking time to read and consider my application.
Sincerely,
Megan Bell
Tags: avalanche awareness, avalanche bursary, avalanche education, fernie bursary, fernie trails & Ski touring Club, Megan Bell