The Fernie Trails and Ski Touring Club (FT&STC) is pleased to announce the final recipients of an Avalanche Bursary for 2017.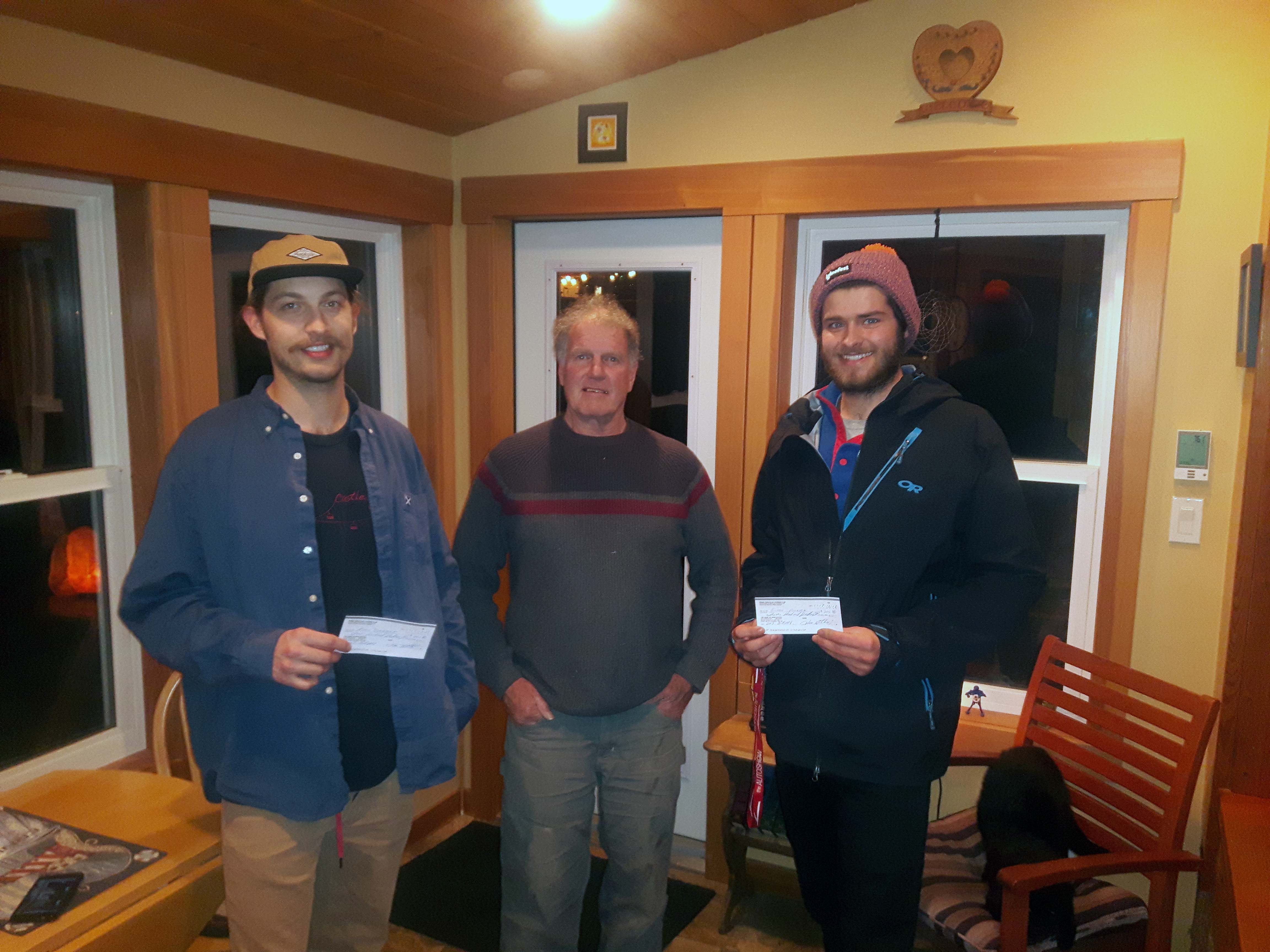 Simon Pollock (Above right) is a 22 year old from the small town of Elora, Ontario. He is now living in Fernie attending the College of the Rockies, studying Mountain Adventure Skills Training. It has been his goal to participate in the program and pursue a career in the Mountains. The MAST program includes Avalanche Safety Training 1 & 2 and in February he is enrolled in the CAA Avalanche Operations Level 1. With the amount of time and money I have invested, he wishes to find employment in the field; being Ski Patrol or Guiding if possible. After graduating he plans to continue to live in Fernie and be apart of the community by joining the Fernie Trails & Ski Touring Club and other local organizations.

Ryan Schiebout (Above left) is currently living in Fernie and grew up in the Crowsnest Pass. His first real backcountry experience happened last year while living in Golden, and exploring the side country of Kicking Horse. The very first experience had him hooked, and skiing Kicking Horse helped push a desire to dedicate his life to become a ski guide. As part of the MAST program he'll be taking the AST 1, and AST 2 courses and has registered and signed up for the Canadian Avalanche Operations level 1 in Fernie, during February. His interest with avalanche phenomenon & avalanche safety comes from an experience when he was 9 years old. His best friends Dad passed away from an avalanche while snowmobiling somewhere near Fernie. At the time, he didn't understand what avalanches were, their power and what they are capable of. His goal is to make a life-long career ski guiding in the interior mountains of British Columbia, and consistently brushing up and practicing avalanche rescue scenarios. As for personal goals he wants to learn the skills to confidently make decisions as safe as possible in the backcountry, and enjoying it with my friends and family.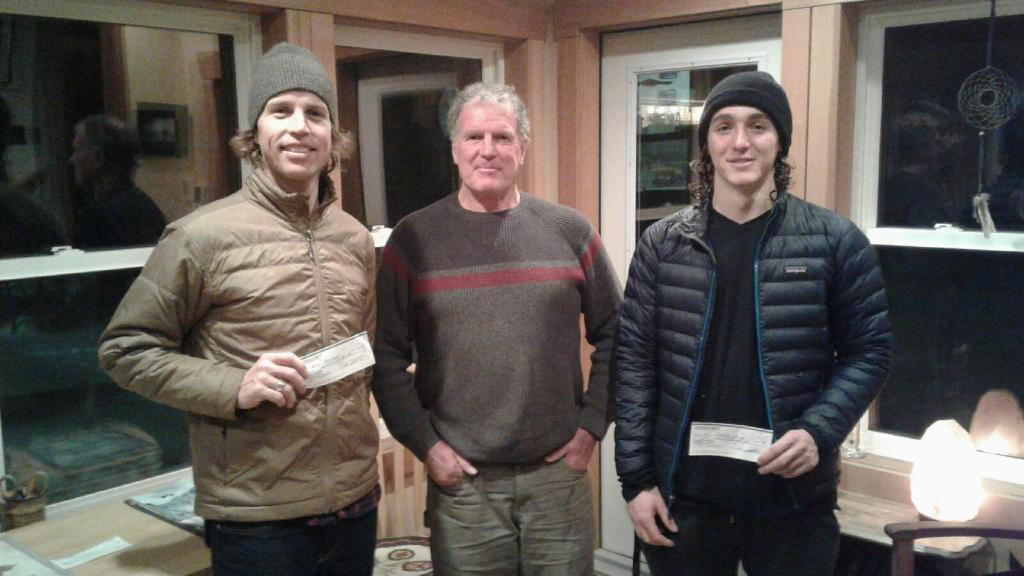 Paul Lermer-Lanier (Above right) recently moved to Fernie in September to Attend the Mountain Adventure Skills Training (MAST) at the College Of The Rockies. Lucky enough to have been raised in a dedicated skiing family, skiing and other outdoor sports have been a controlling factor in his life. At the end of high school, realization struck that a typical 9-5 job was not going to cut it. He enrolled in the MAST program because he wants a career outside in the mountains. Getting to live and ski in Fernie was also a motivation. His end goal is to become an ACMG ski guide after gaining experience as a professional ski patrol and tail guide. The first Months of MAST have reassured his career ambitions: meeting and learning from successful ACMG guides and people in the industry was a great experience and learning asset. He's looking forward to and plan on excelling in the upcoming skiing courses in the program ( AST1, AST2, SKI TOUR 1 and 2,)
Ben Jachman (Above left) enrolled in the CAA L3 Applied Avalanche Risk Management course. He spent time this autumn at the pre-course learning all of the concepts involved with this and how he might apply them. His task at hand is to complete the course and to apply them to his work place this season and produce a paper in the spring as well as an oral presentation based on these concepts. Looking forward he is excited to carry on in this industry as ever before, and looking forward to a long career. He sees a strong future at FAR as part of the Avalanche Risk Management team, as well as simply an avid user of the beautiful surrounding side and backcountry that the valley has to offer as a recreationalist. He looks forward to sharing the knowledge he has learned on his journey so far and the knowledge he will continue to learn with collegues and friends that he spend time ski touring with.
Avalanche Bursary Program
The avalanche bursary program has been in place for several years with the goal of promoting avalanche safety and awareness in the Elk Valley and to assist individuals who are pursuing a career in the avalanche industry. These applicants are a great example of our bursary program helps with Avalanche Education.
Each year $2000 is available to successful applicants for the purpose of introductory Avalanche Safety Training courses (AST) or a Canadian Avalanche Association Industry Training Program Level I, II or III.
To receive a bursary applicants must submit a letter which outlines their experience in the winter back country, their interest in the avalanche phenomenon and their personal or professional goals with respect to avalanche safety. Applications should be directed to fernietrails@fernie.com. Preference will be given to locals and those who have shown a commitment to living and working in the Fernie area.
The FT&STC was incorporated in 1993 and its goal is to maintain responsible trail and ski access on Fernie and surrounding area Crown lands and private lands. The organization also maintains and manages backcountry cabins for winter ski touring, biking and hiking.
Tags: avalanche bursary, Avalanche Bursary Recipients, fernie bursary