Plans to build a new warming hut at Harvey Pass for the 2016-17 winter season are moving ahead quickly. The Fernie Trails & Ski Touring Club worked to secure official BC government recreation site status and approval to build the Harvey Pass Warming Hut. Everything is in place to move forward with immediate construction of the Harvey Pass Warming Hut. The Final Draft plans have been drawn up – now the project requires funds for building materials and volunteers.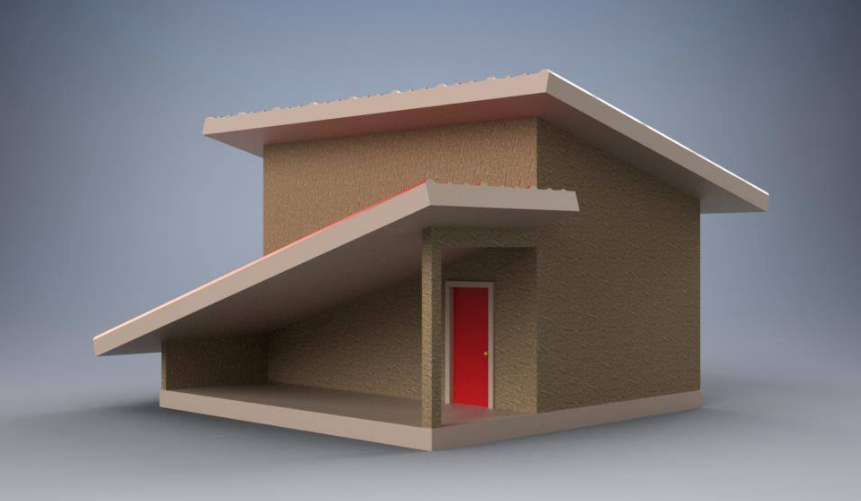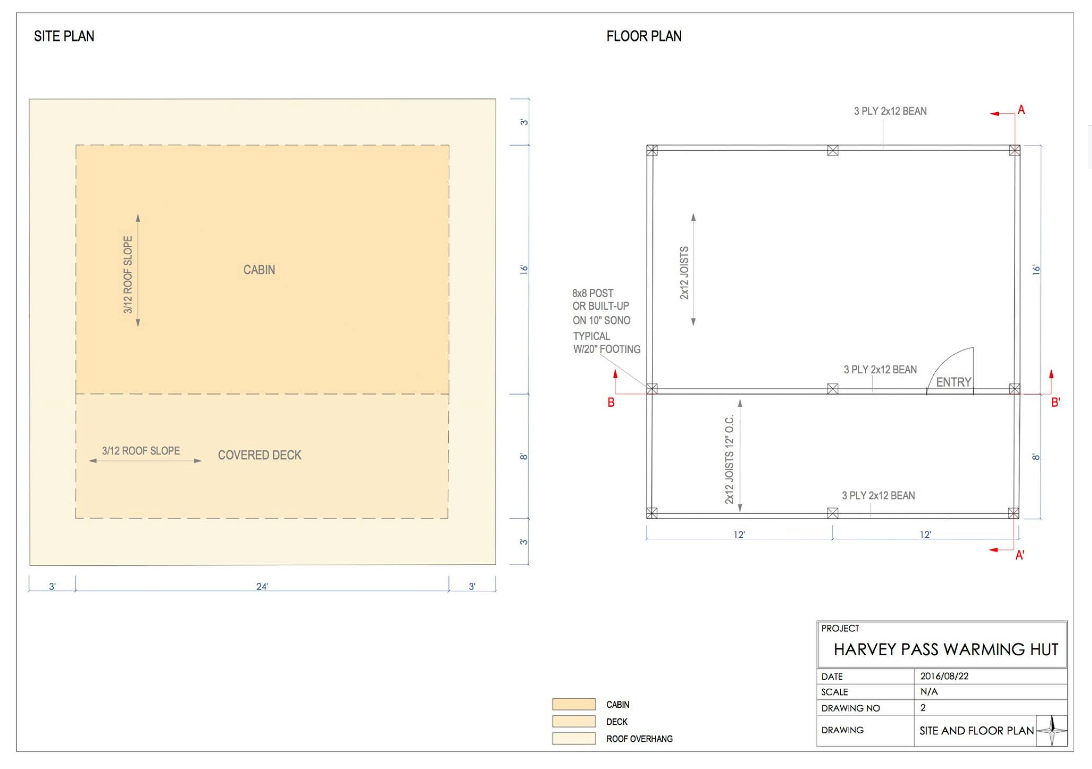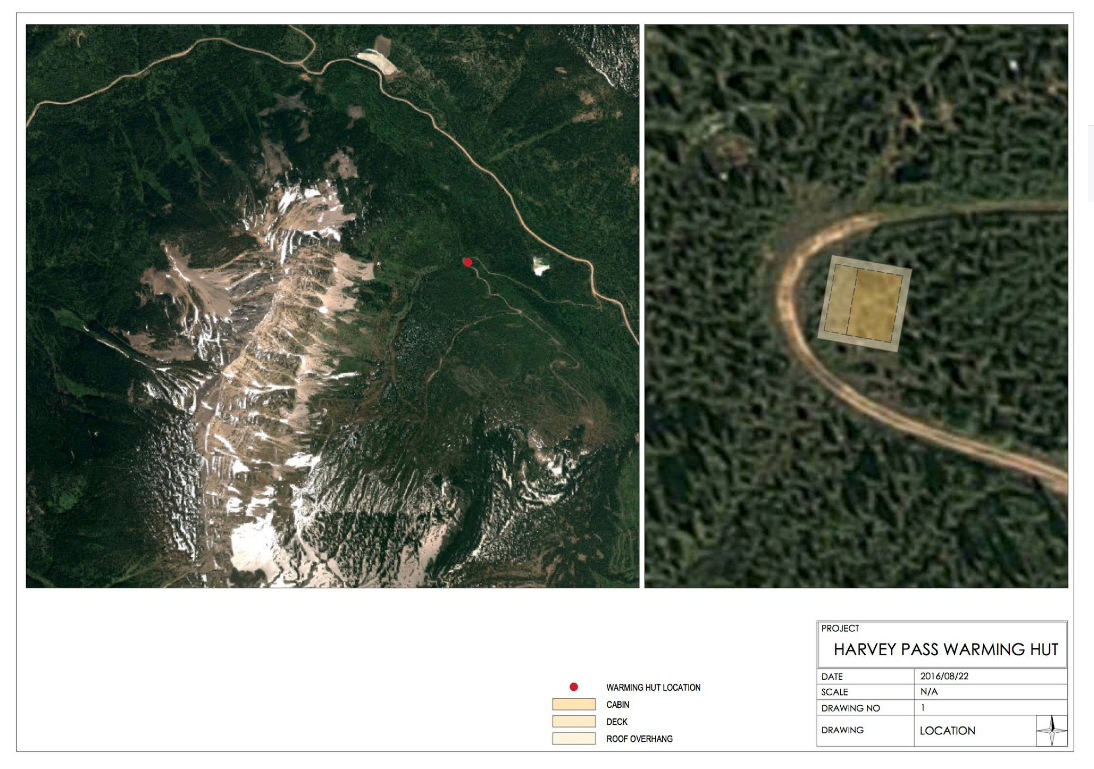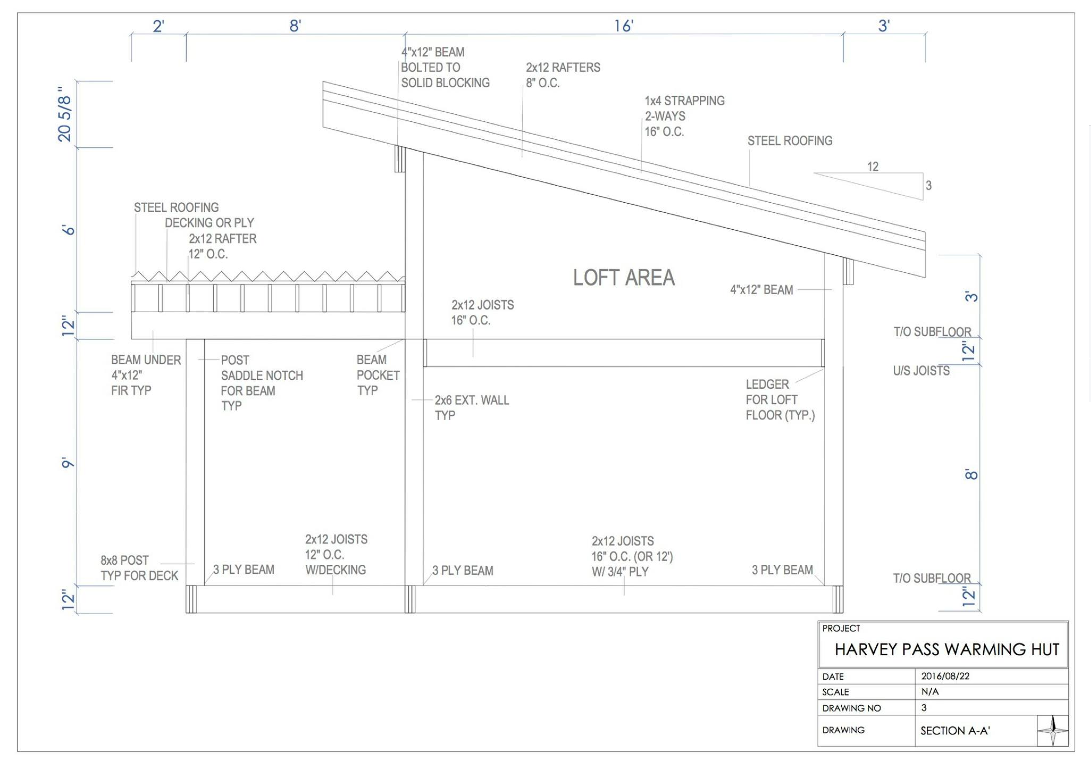 Risks & Challenges
It may not be possible to complete the hut for this winter season. There are many factors, especially weather!
– With a lot of hard work and volunteer hours it is possible!
– 100% of all funds raised will go directly to building materials expenses.
– Contribute today HERE.

Other Ways You Can Help
– Join the FACEBOOK GROUP to get in on build sessions.
– Would you like to be a corporate sponsor? Contact us.
– Have some building materials you think we could use?

Building Materials List
– Windows
– Door
– Plywood
– Sono tubes with footings
– Re-bar
– Solar System
Get involved!
Tags: Harvey Pass Hut