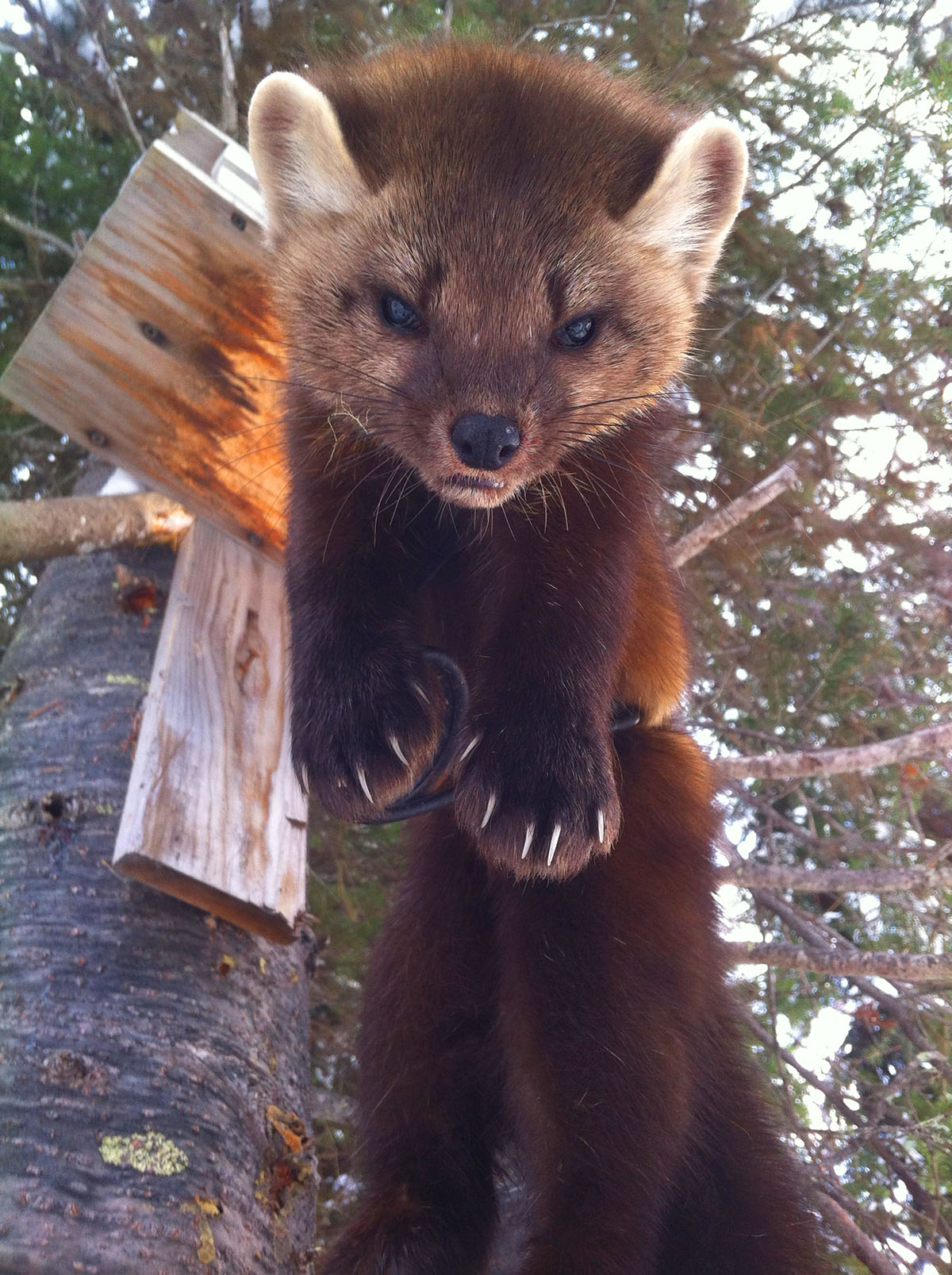 Tunnel Creek's licensed trapper sent us a note advising of active trapping in the Tunnel Creek Area from November 21st to December 31, 2020.
Backcountry adventurers share access in Tunnel Creek with a licensed trapper, trapping for fur bearing animals under the BC Wildlife Act. We ask you to please respect the trapper and his right to trap.
All trap locations are marked with orange ribbon and green glow paint on the trees adjacent to the road. You could possibly smell the trap as you pass by. The traps are for pine martens and are in boxes on the trees. Other animals are not likely to be affected.
These traps are an attractant to dogs, dog owners need to be attentive and use caution. Dogs are not permitted at Tunnel Creek cabin due to potential snow contamination for guests and water usage however day skiers occasionally ski with their dogs. Please be advised, that's no dogs for overnight cabin usage, and there is no day use this season due to corona. Everyone needs to read our new policy and approve the online waiver prior to visiting the cabin. Read the policy here.
This is the trappers message:
Hi sending a note for you about the Tunnel Creek area. As of Nov 21 2020 active trapping will take place in this area from the bottom to the top of main Tunnel Creek and also down and across creek and up to power line above Tunnel. This will happen until Dec 31 2020 and then will be over. Thanks you for your patience in this matter and we will be using snow machines so we will try not to chew up the trail for the skiers. Thanks trapline owners any questions call 250 423 6389 or 250 423 1964
Thank you!
Note: The photo is from a trap line in Iron Pass and may not be the same type used in Tunnel Creek.
The Lizard Range has a healthy American pine marten population. They are preyed upon occasionally by golden eagles, red foxes, wolves, and wildcats, humans are the largest threat to pine martens. They are vulnerable from conflict with humans, arising from predator control for other species, or following predation of livestock and the use of inhabited buildings for denning.
Tags: fernie active trapping, pine martin, pine martins, Tunnel Creek Active Trapping