An Avalanche Canada MIN report was posted this week regarding a Class 3 slide that covered the Tunnel Creek access road.
Last week's high avalanche cycle and special warning from Avalanche Canada saw naturual size 3.5 avalanches occur throughout the Lizard Range. The Tunnel Creek Size 3 slide (probably Jan 10 as it had 15cm on it) hit the access road at the 1st switchback. Of note we did not see anything out from the next path up that can also hit the road. The this years complex snow pack we can expect that it will slide.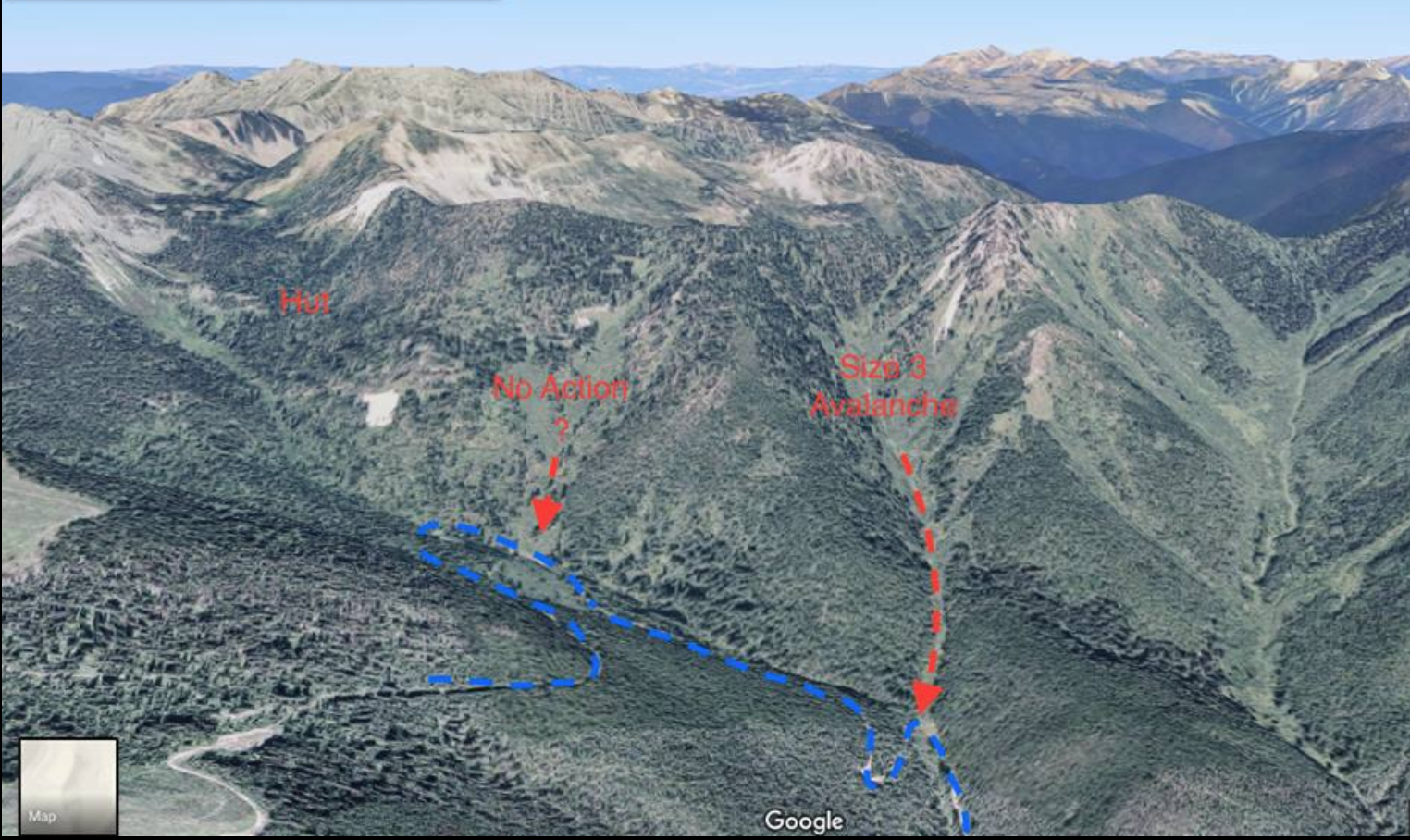 MOUNTAIN INFORMATION NETWORK
Make a difference this winter and inform other backcountry users by communicating your observations and experiences. Submit to Avalanche Canada's Mountain Infomation Network for real-time, location-specific information on riding conditions.
Submission Guidelines:
– The Mountain Information Network (MIN) brings online information-sharing to winter backcountry users in Canada.
– Using your smartphone or computer, the MIN gives you an easy checklist that allows you to share meaningful and important information with your community of backcountry users.
– Your information appears immediately (or as fast as your connection allows) as a little coloured icon on the main map of avalanche.ca.
Tags: Avalanche on Tunnel Creek Access Road, tunnel creek avalanche, Tunnel Creek Cabin