Last fall we decided it was time to give old Gorby Trail a makeover. We hired Terry Polacik (TER Contracting) with his trusty Case back hoe to start at the ski hill and work his way down, to do some much needed ditching and water-barring to get the water off of the trail.  Also last fall we hired Ascent Helicopters to fly in a steel bridge, which was  placed over the creek just below the Old Goats junction. We also flew up a bench, which was placed at the Old Goat junction. Several lifts of 2″ cedar planking were also flown in, to be used for board walking the water-bars.
This spring/summer, we've been slowly plugging away, building board walks over cross ditches.
Ricky Mitchell from Mitchell Excavating recently donated some pieces of heavy duty plastic pipe to be used as culverts for this project. So today Linda, Mitch, Del and myself decided to go play in the rain and install some of this pipe.  We also needed an excuse to go play with the new 'Muck Truck' which the Fernie Trails Alliance recently purchased.  Here are a few pics of the work in progress: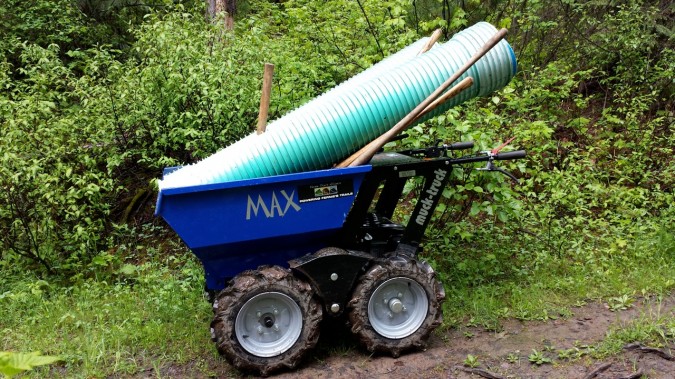 Our new toy loaded with pipe and tools.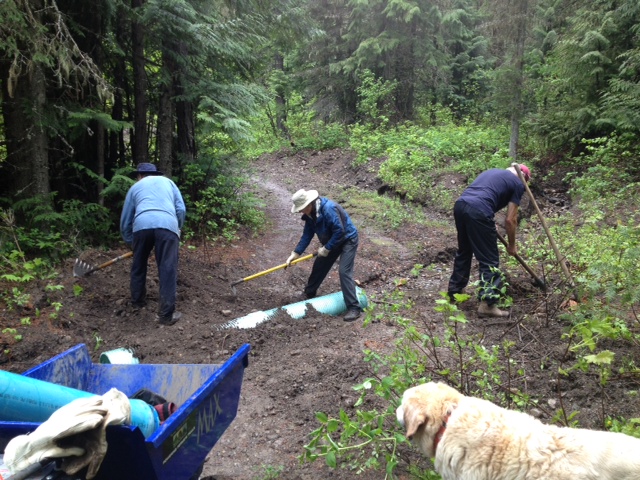 The crew hard at it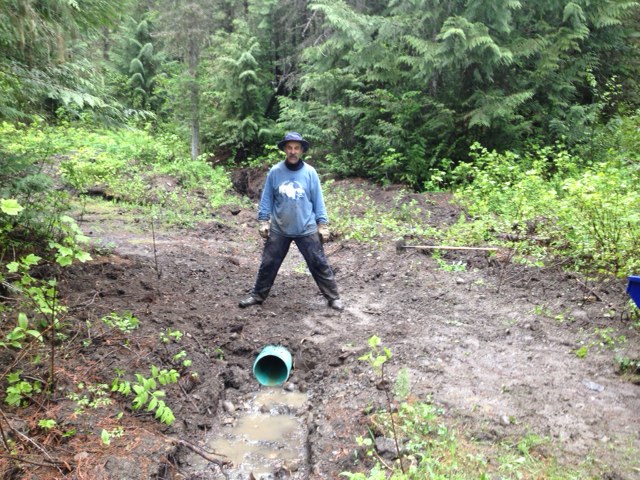 Looks like we got he slope right, water is running through it!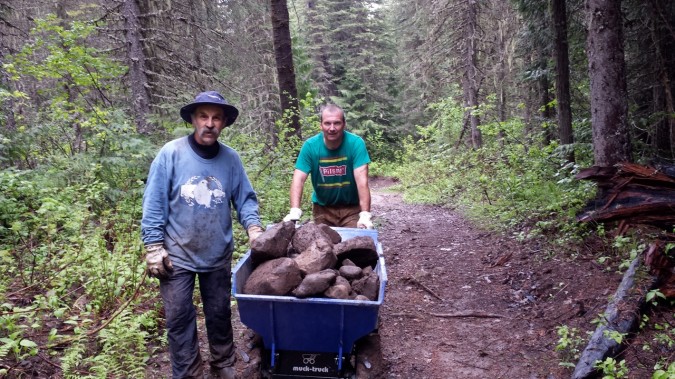 A load of rocks to address some drainage issues.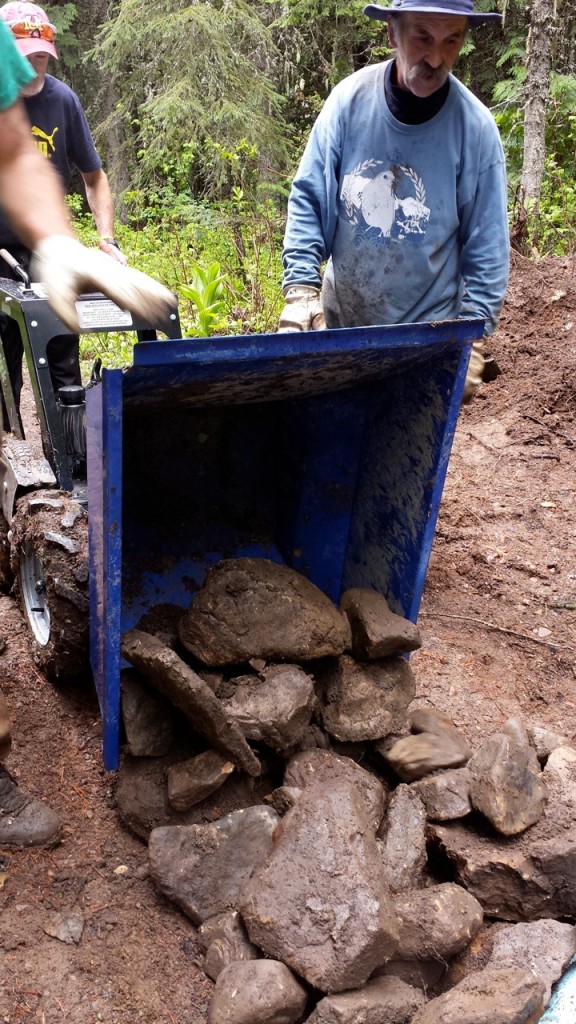 That's about it for today. Stay tuned for more as work progresses!
Happy Trails!
Doug