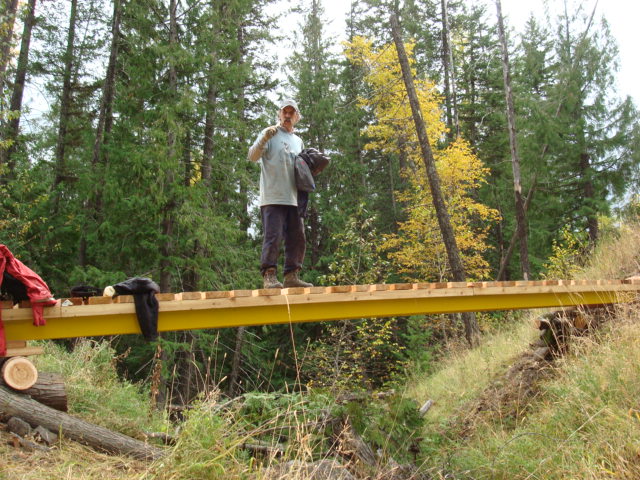 First you start with a 31 foot steel span and several boardwalks of various lengths.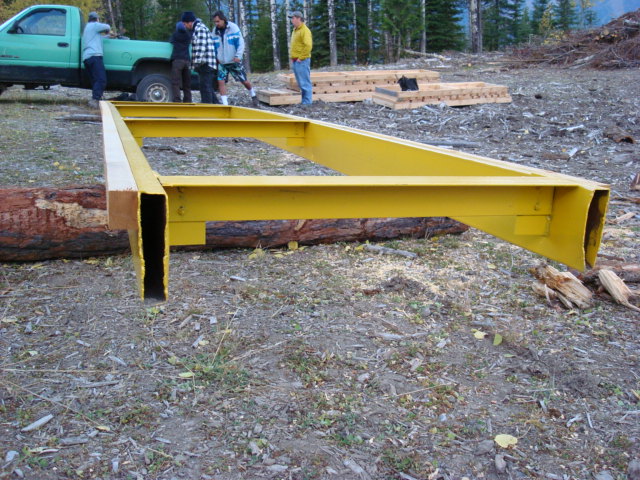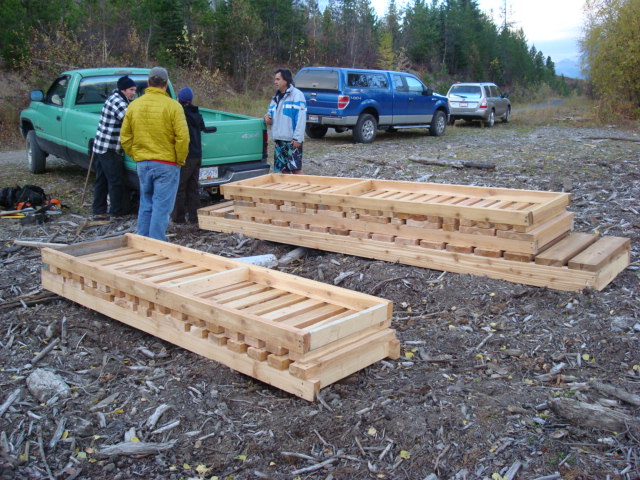 Then you send the mule train up the mountain: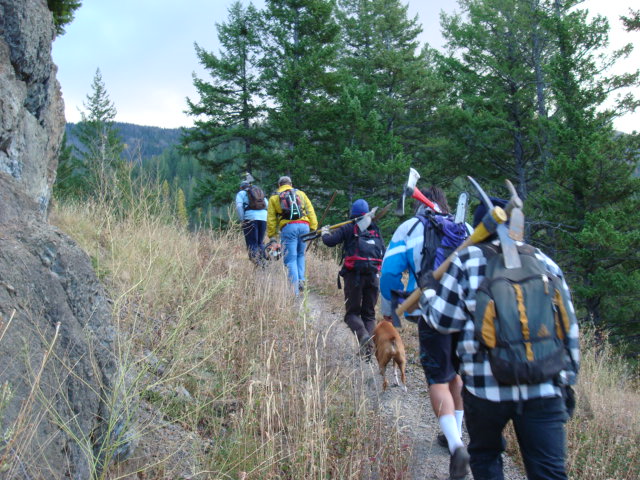 Then the work starts, grubbing out the earth and building the foundations for the bridge to rest upon: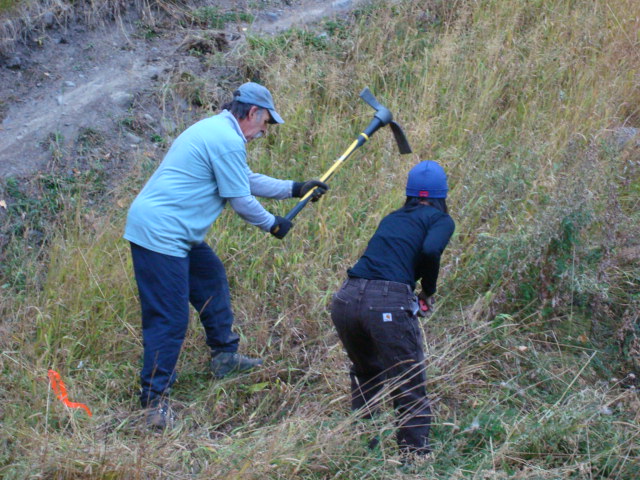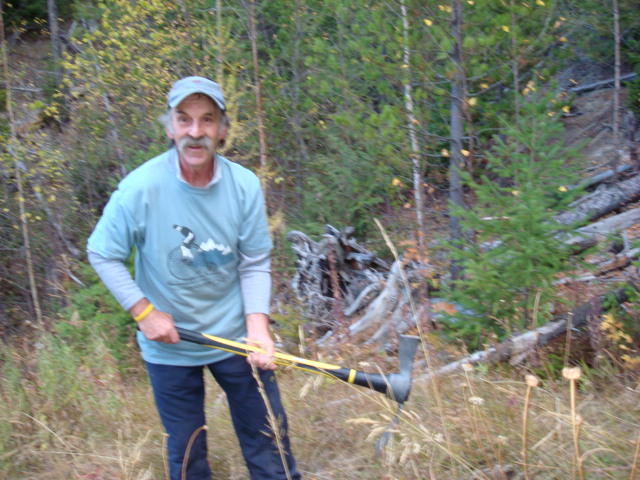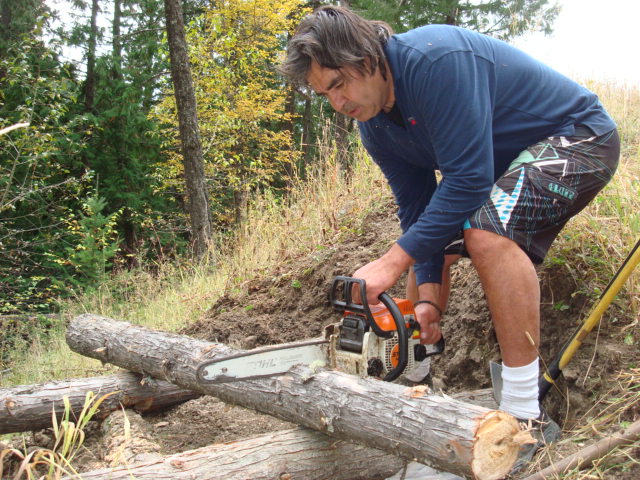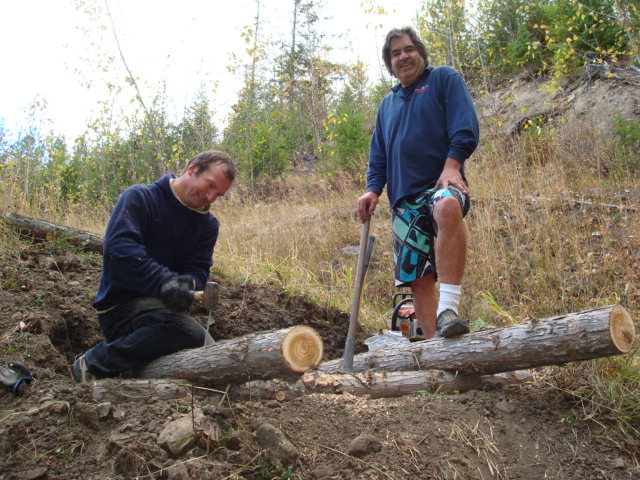 When the cribbing is all built for the bridge: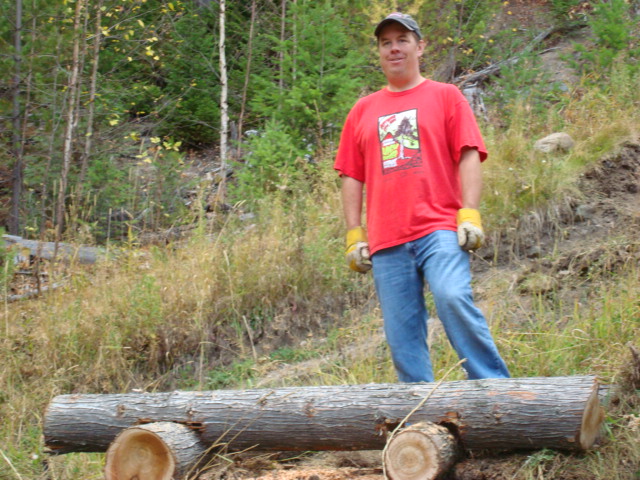 Then you call Greg the helicopter guy from Ascent Helicopters and tell him to bring us a bridge: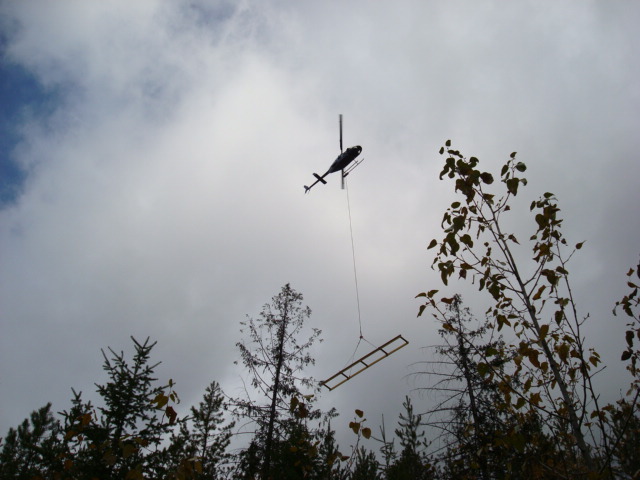 ….and carefully set it into place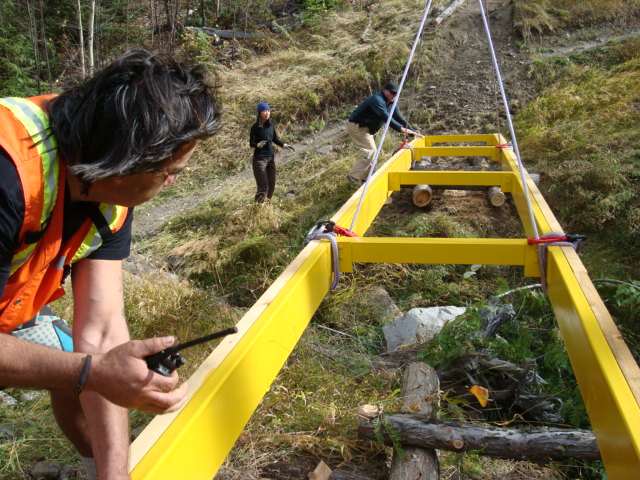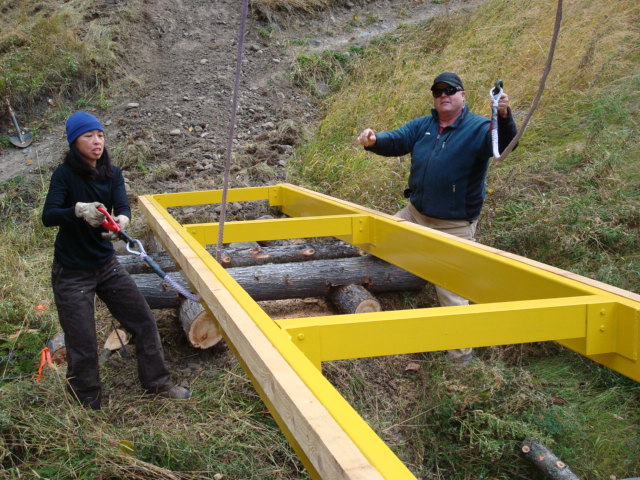 Next comes the cedar decking to be fastened to the bridge structure: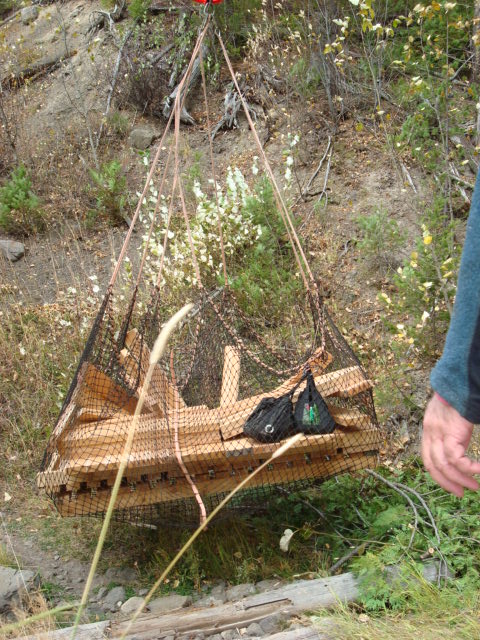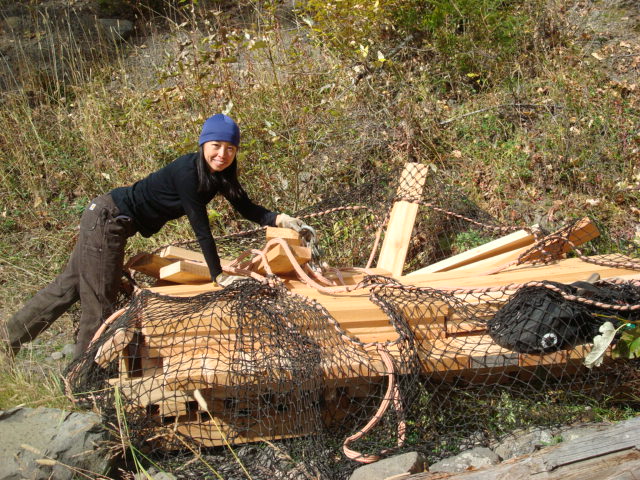 Then the boards are nailed/screwed onto the bridge: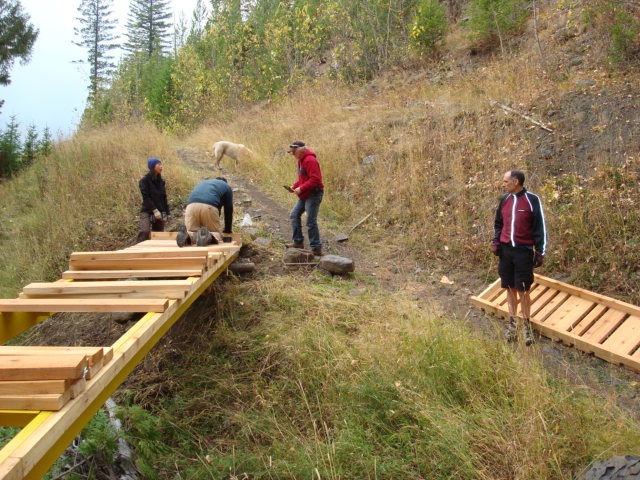 We also put in 5 boardwalk bridges to address wet areas in various spots along the trail: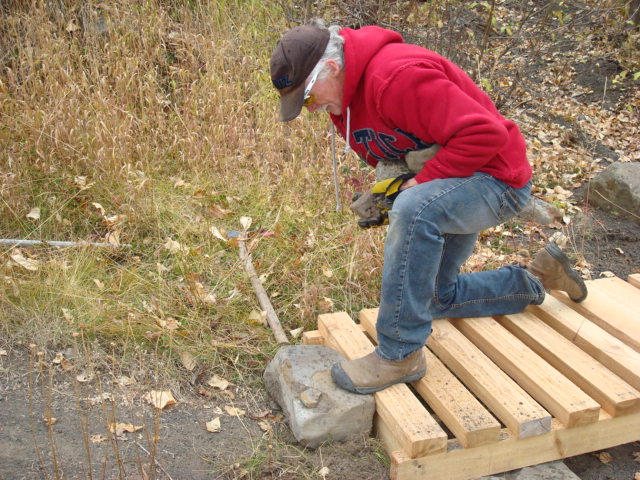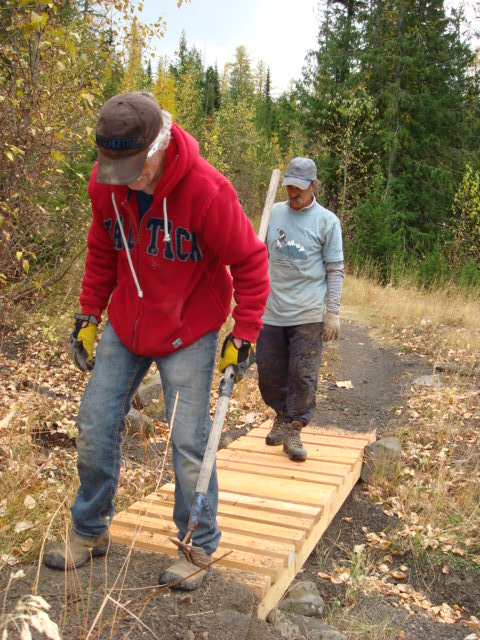 We had a work party of about 10 people and got a lot accomplished, this bridge and the boardwalks will greatly improve the flow of Southern Comfort. Thanks to everyone who came out.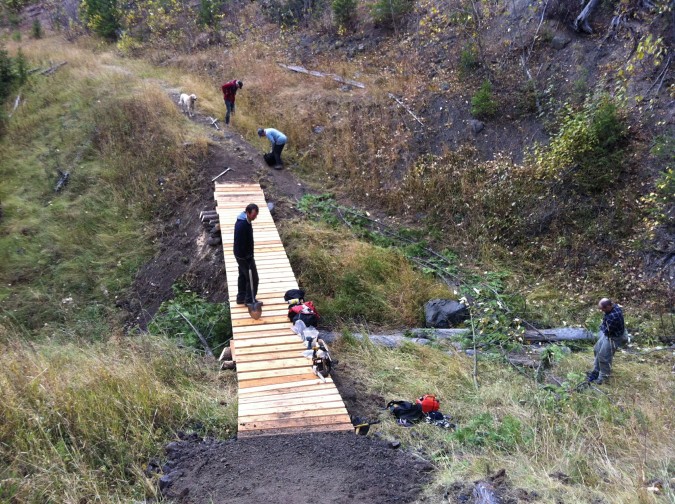 Happy Trails!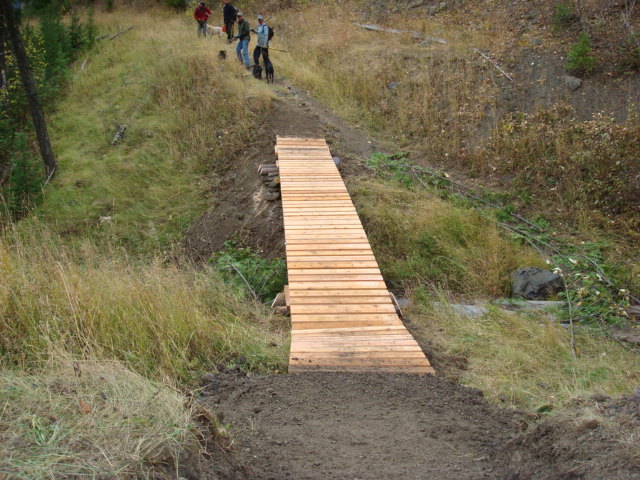 Linda, the first rider to cross the new bridge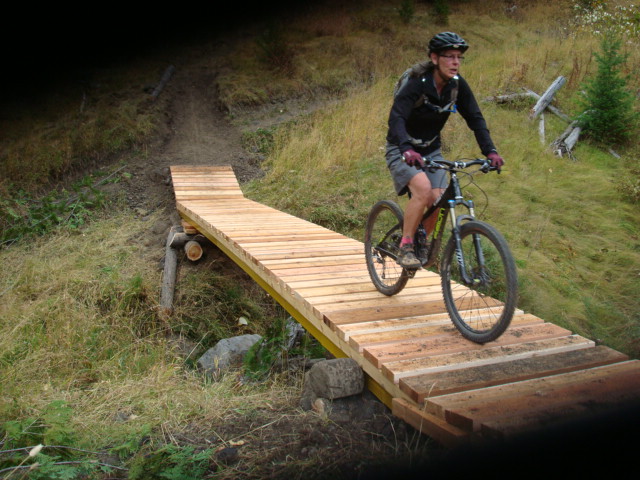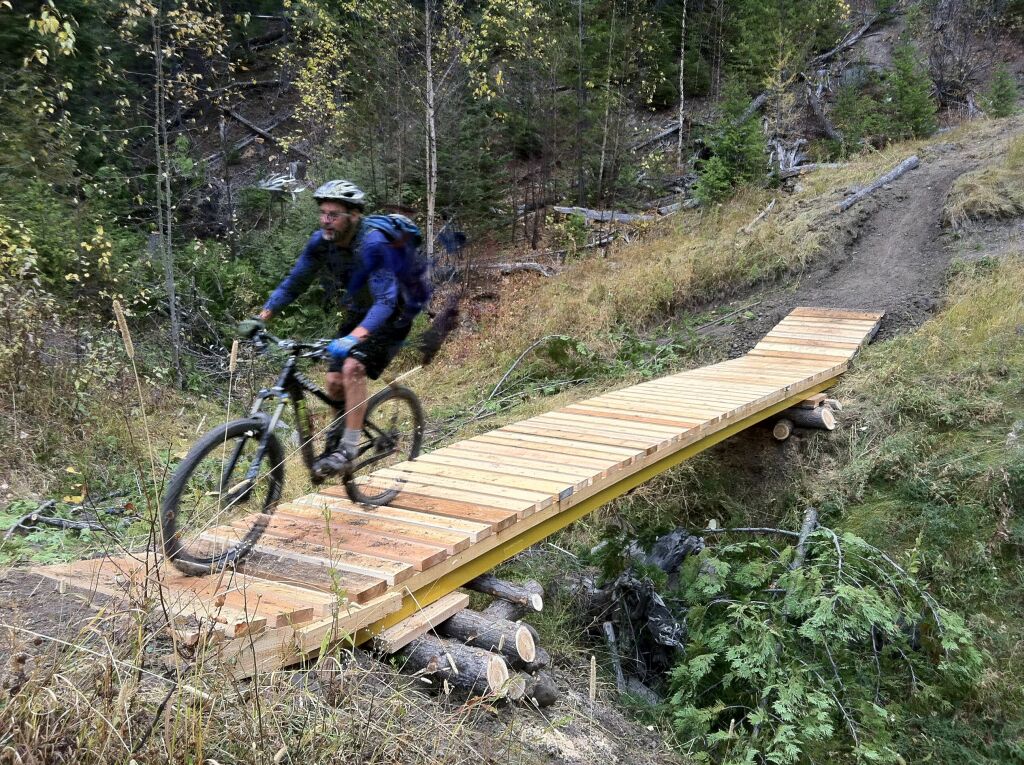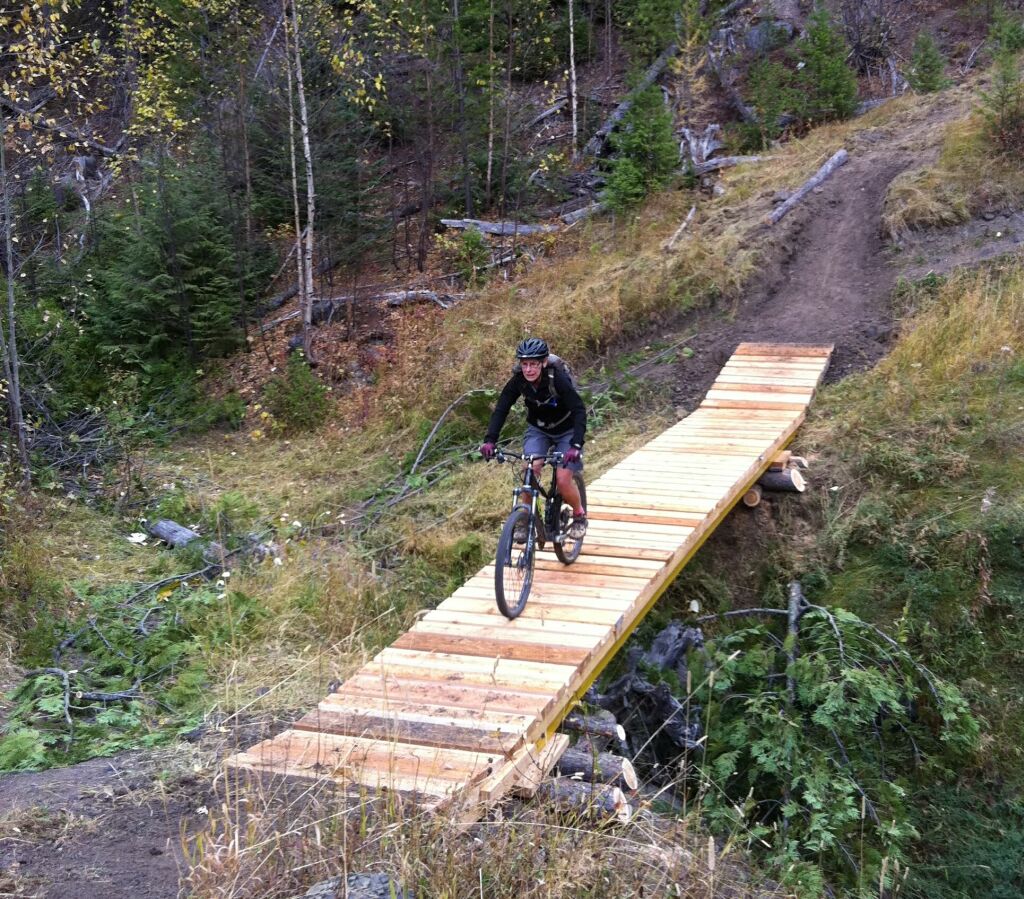 Thanks to Teck Coal, SMS Equipment, Ascent Heilicopters and Morris Manufacturing who all support us on our hiking and biking trail projects.