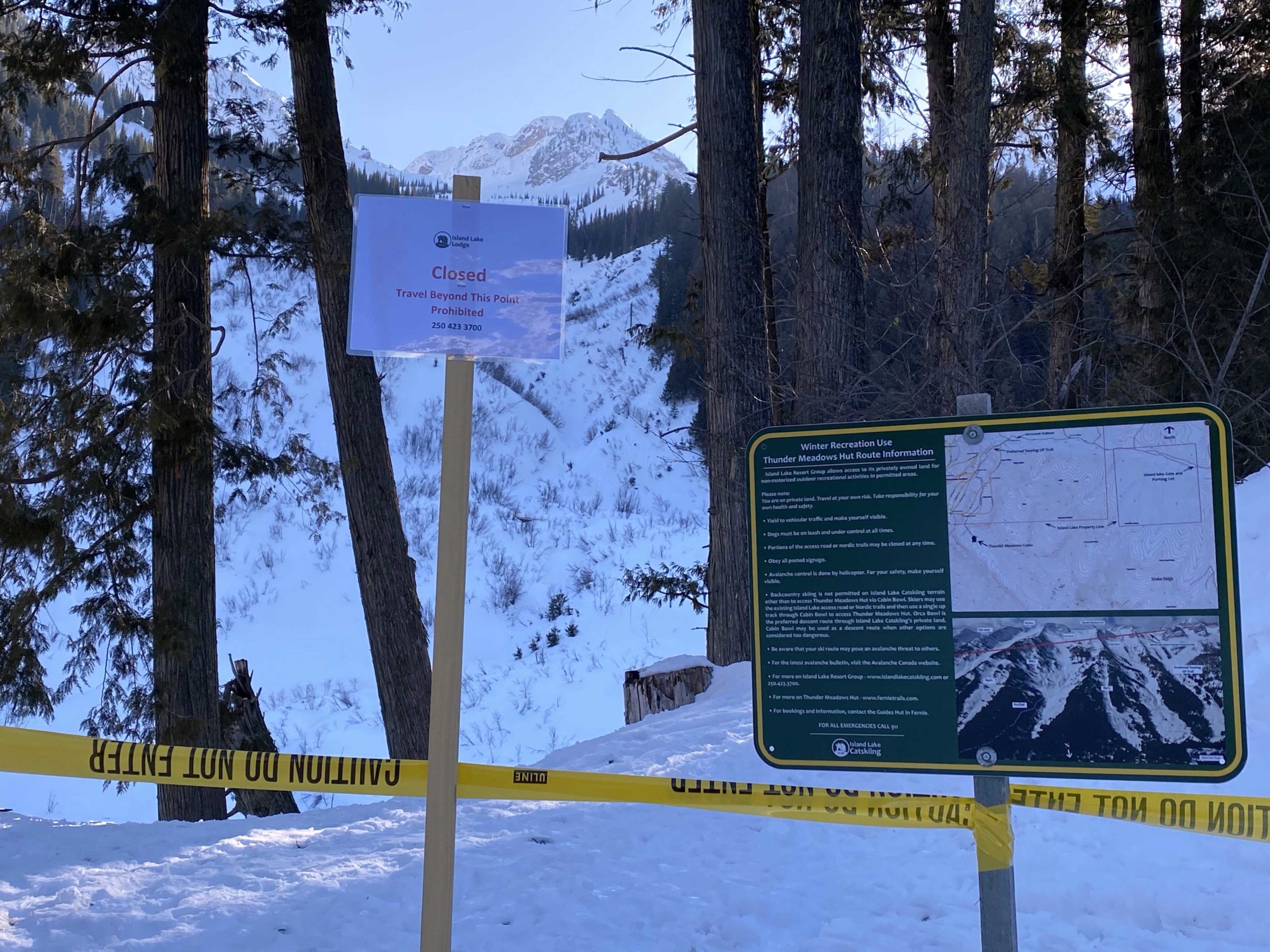 Unfortunately the Fernie Trails & Ski Touring Club will be closing all cabins effectively immediately due to the immediate threat of Covid-19.
These cabins include Thunder Meadows, Tunnel Creek and the Montane Hut.
We ask you to please respect the closure.
Island Lake Lodge has also shutdown operations as of March 18, 2020. Please refer to the following:
• Both Island Lake entrance gates are closed and locked. Parking must be on the Mount Fernie Park Road. Drive with caution as there is a lot of activity on this road.
• Travel to the Lodge and ski terrain is prohibited beyond any closures.
• Motorized travel prohibited on Island Lake lands.
Island Lake has placed signs and tape to close access to the Ancient Cedars trail, Cabin Bowl, and on the Lodge Road at the generator shed junction. See access to the Cabin Bowl trail in photo.
Let's work together to get through this time as smoothly as possible. Best wishes.
Tags: fernie cabins close, fernie covid-19 closure, island lake closed, thunder meadows closed, tunnel creek closed