Fernie Trails and Ski Touring Club has been grooming Montane Nordic and Multi-use Trails for the past three months, 100 days of grooming to date. Joining our grooming team of Black Panther and Blue Bearcat is our Red Kassbohrer Snow Cat. This should keep things on the smooth and level.
Our winter grooming budget is $6,000, please help out and buy a FTASTC membership.
This year we have been grooming 8 kilometers of Nordic Ski Trails (GREEN Signs) and 10 kilometers of Multi-use trails (BLUE Signs).
The 4 kilometer Adaptive Trail from the Montane Barn to the Montane Hut is groomed for multi-use, please no horses past the barn area.
The 3 meter wide Nordic Roads are for SKIING ONLY. Please talk to people that are walking, running, biking or on snow shoes on the Nordic.
Parastone Diesel Station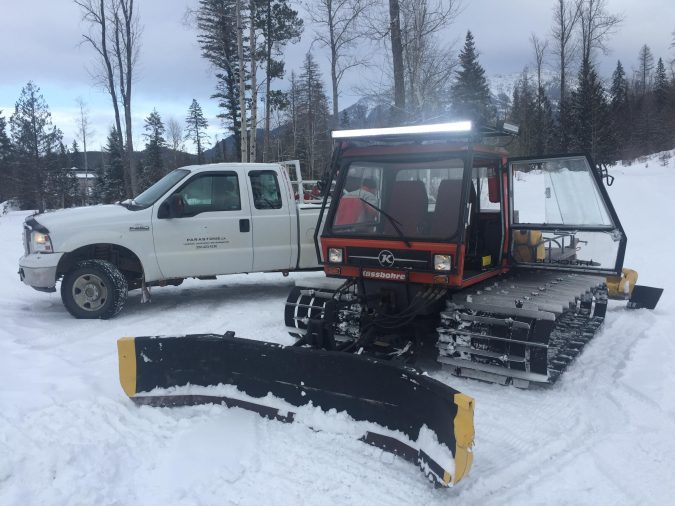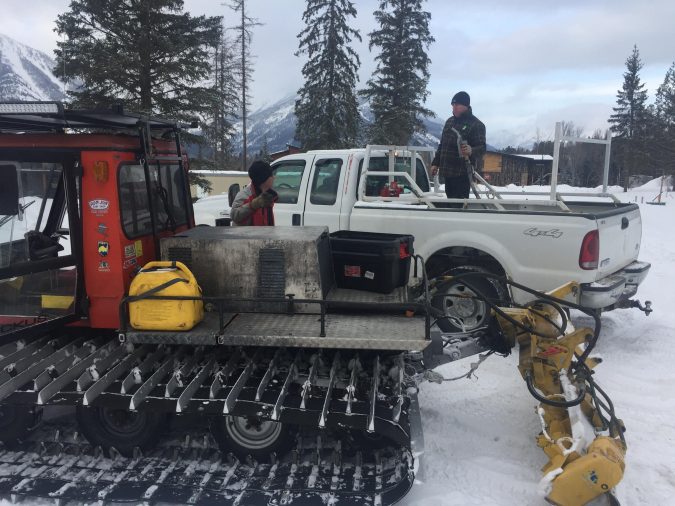 Each Snowcat Groom takes about 3 hours of diesel for two grooming passes of the 8 km circuit.
Blue Bearcat and Black Panther fine tune the Nordic and groom the Multi-use trails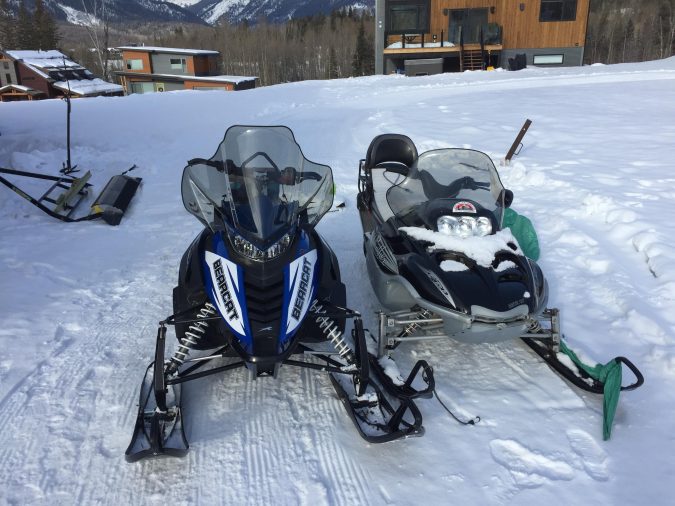 Snow Blade digs out the bumps and fills in the hollows>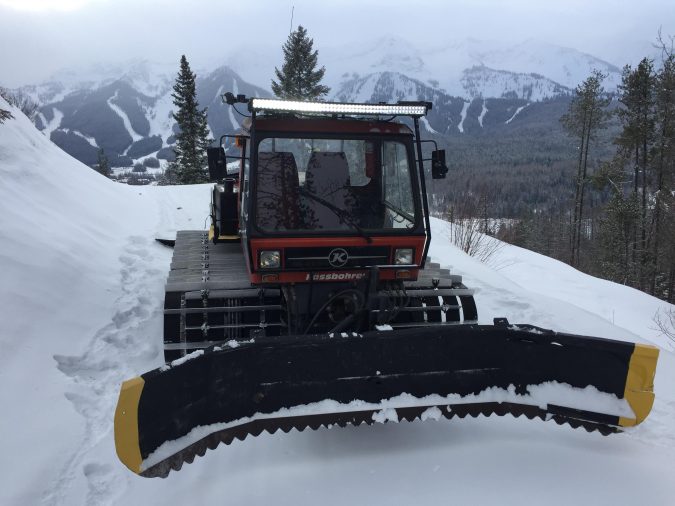 Tiller and Groomer Bar softens a 3 meter wide path that the sleds keep smooth and fresh with a grooming matt.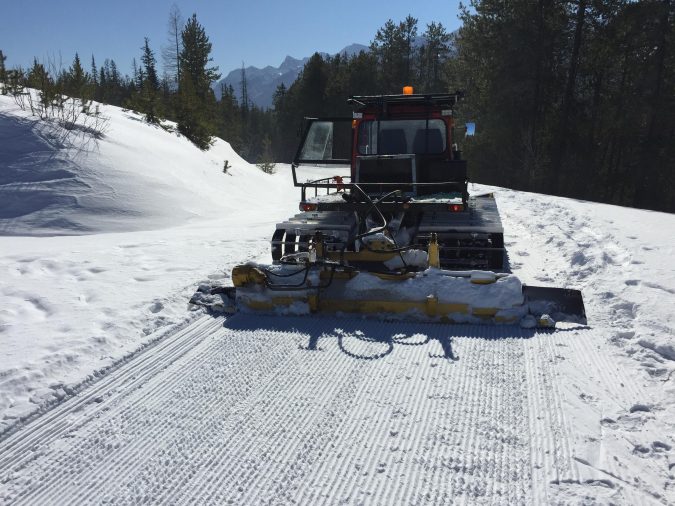 Tags: fatbike grooming, fernie nordic grooming, Fernie trails, Montane, Snow Cat Grooming