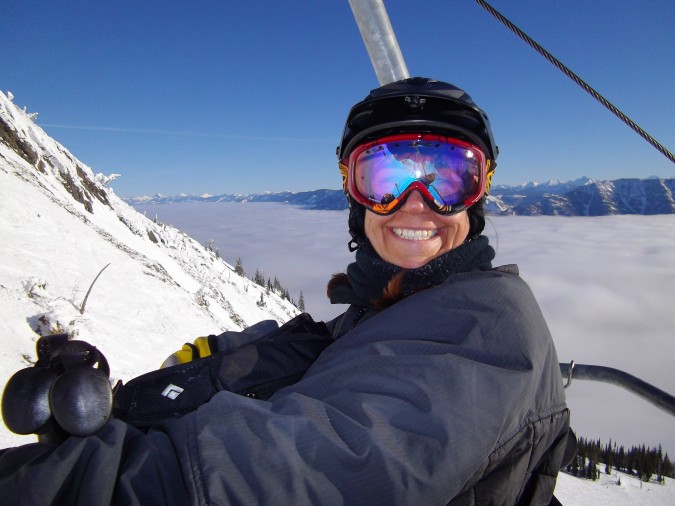 Four of us started by utilizing the new Polar Peak lift, and going through the beacon gate into Polaris Bowl.
We had epic conditions all the way down to easy street. As we go into uphill mode at the bottom of Easy Street and had a thorough discussion about conditions and the 2.5 that crossed our intended route the day before (pics in Pat's previous post). We decided we had about a 2 hour window to climb Easy Street before conditions elevated due to solar warming. We arrived at the cabin at 11:45 and had our lunch and told our regular lies.
We skinned up The burnt ridge and had an epic run down Orca Bowl to the Island Lake road. Snow conditions were excellent from top to bottom. Surface hoar in places was was 10 cm thick, it sounded like broken glass as your skis glided through it. This may be a definite layer of concern after the next snowfall. It was a great trip. here are a couple of pics of our day;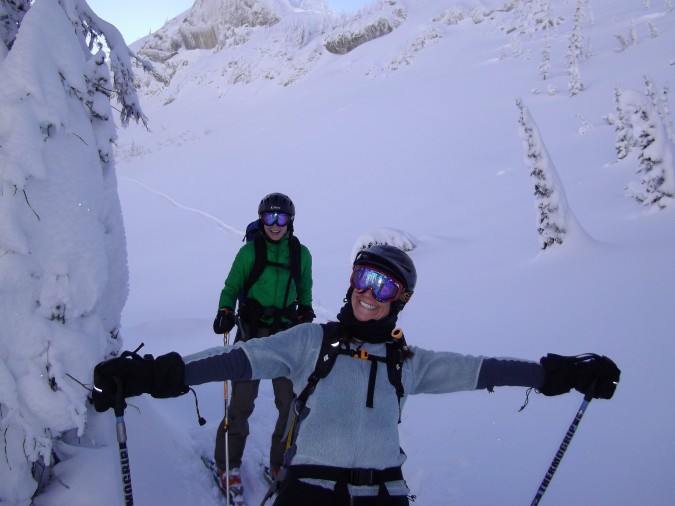 Kim and Trina enjoying bluebird skies in Polaris<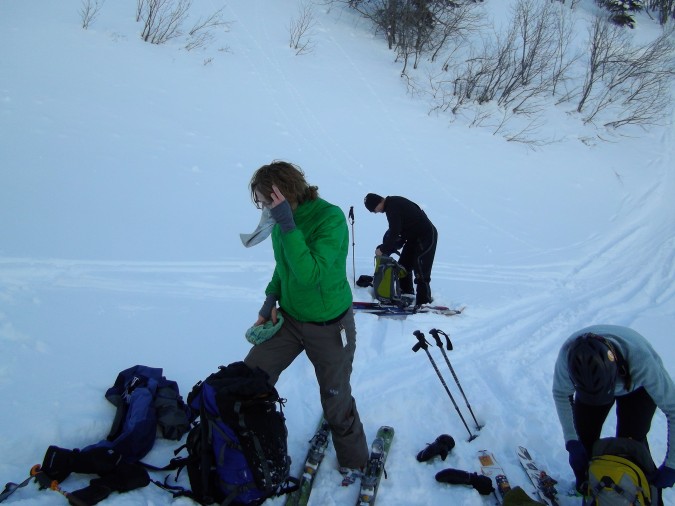 Getting into uphill mode at the Bottom of Easy Street.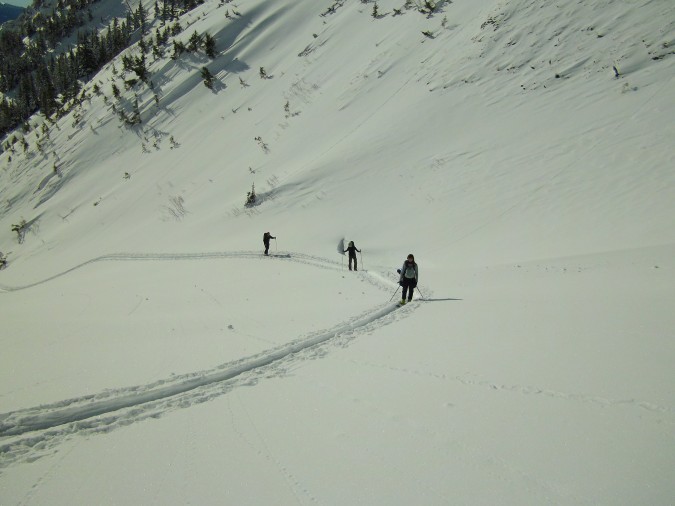 Climbing up to Thunder meadows. I have no pics of our decent because we were having too much fun to stop for photo ops. It was an epic bluebird day in the Rockies with great people.
Cheers,
Doug
Tags: fernie, ski touring, thunder meadows