On Friday Thunder Meadows experienced the natural avalanche pattern that was observed across Southern BC. The avalanche path crossed just beyond the top of Easy Street, a popular route to the Thunder Meadows Cabin. Easy Street is considered by many to be a shooting gallery during higher avalanche conditions because of potential cornice falls and steep slide paths on both sides of the ascent.
Fortunately two groups that were ascending Easy Street on Friday were not caught in the avalanche which released after the first group went by. This avalanche is believed to have been triggered by either a Mountain Goat stomping the cornice or a sun weakened falling cornice. Mountain goats are often observed on the starting zone ridge crest and their remains have been seen in previous slides in the area.
The CAC's field observations for Friday are posted under the images.
Here are Pat Gilmar's images taken Saturday: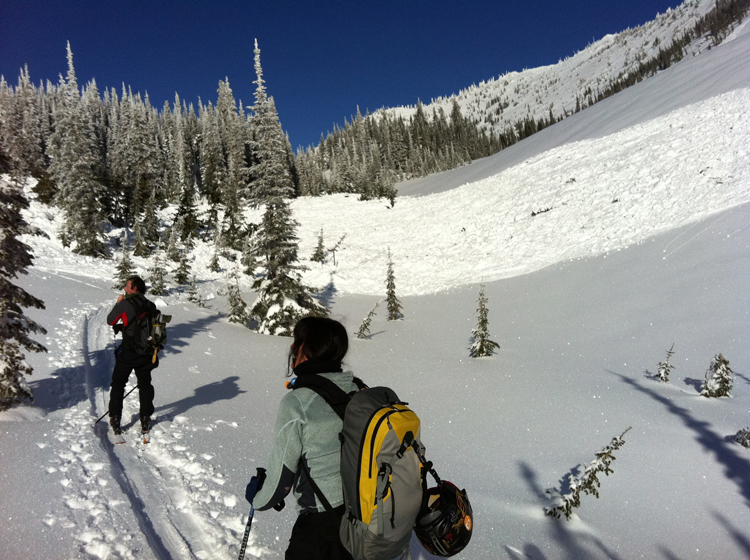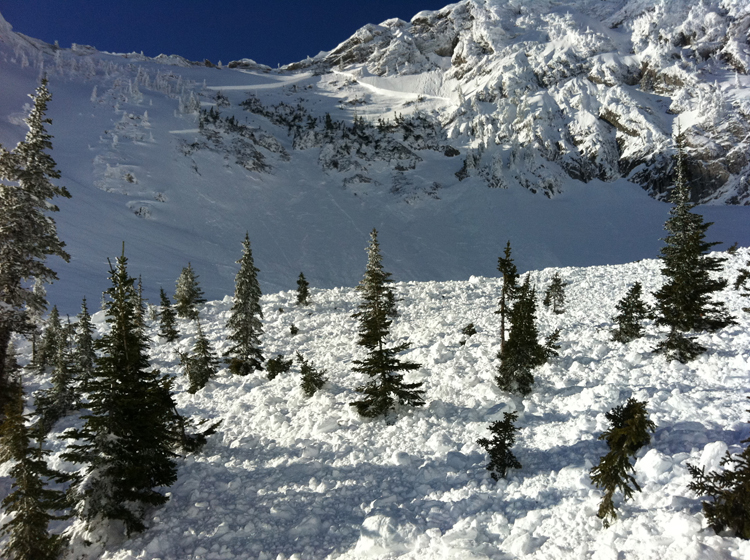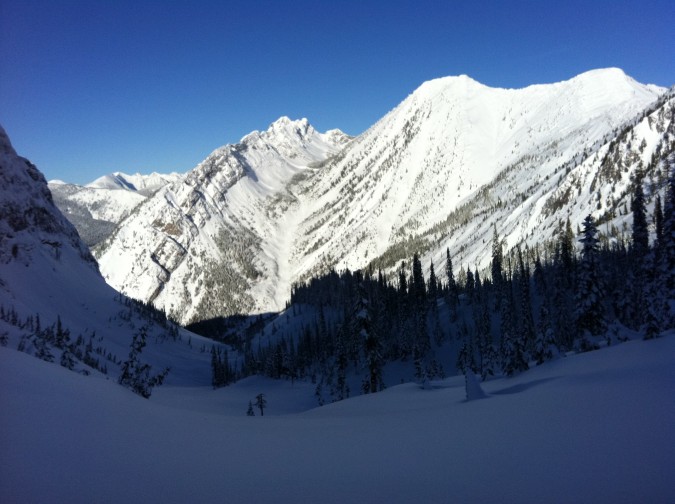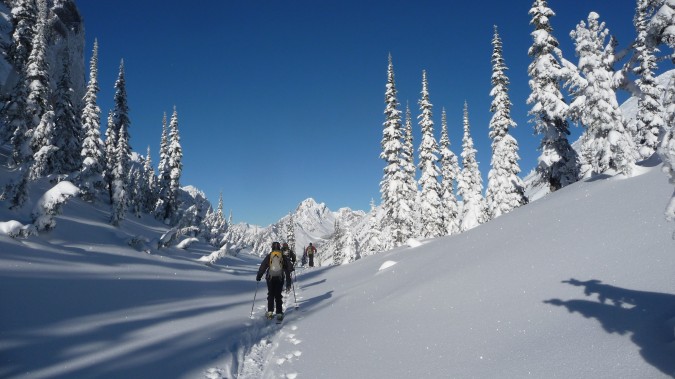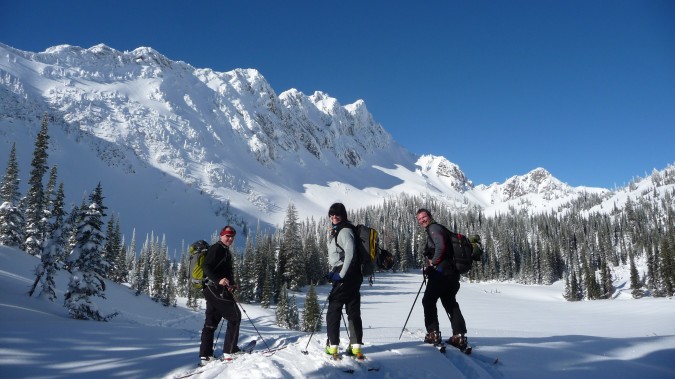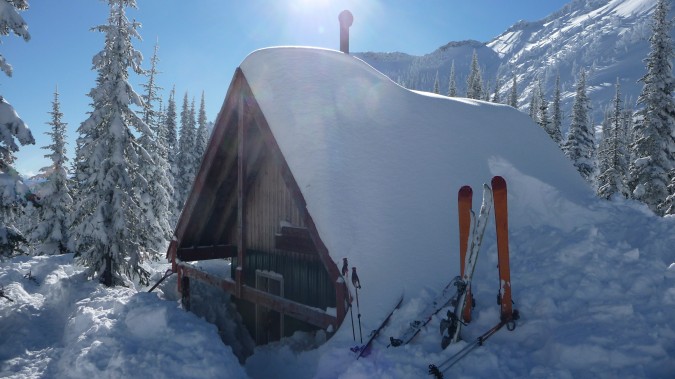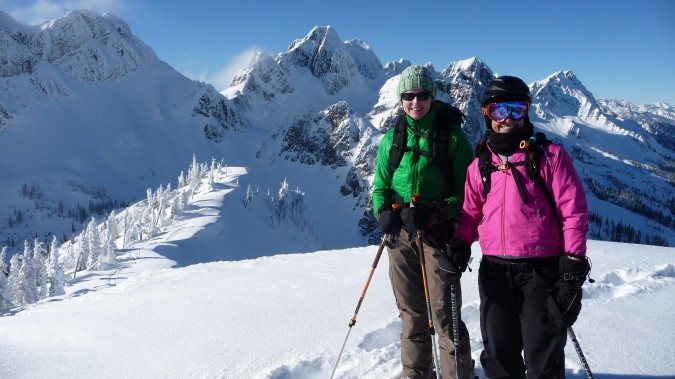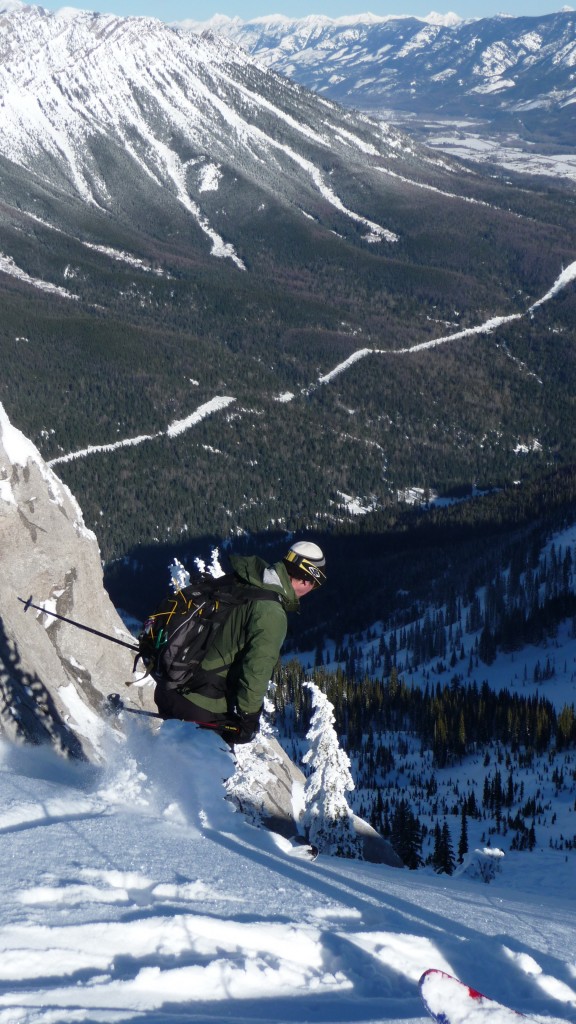 Friday February 03: this afternoon's field reports include a significant number of important avalanches:
— they are large (size 3.5 and even a single size 4), releasing from Alpine elevations and running full-path to valley floors
— they are deep in the snowpack (releasing the entire snowpack to ground in some cases)
— at this time they are primarily on southerly aspects, although not exclusively on these solar aspects.
— they are widespread across the southern part of the province (from South Coast: Inland through the South Columbia and into the South Rockies)