Gord and Dave have been busy doing field observations for the Canadian Avalanche Association. The have graciously forwarded their reports and findings for posting on Fernie Trails. Thanks guys!
Had a good look at this avalanche today
– cornice triggered Na 12-02-05 0500 +/- 12hrs .
– E asp 2050m – 1750m
– 350m W x 600m L
– Start Zone bed sfc K hard with 1cm layer fc above
– basal facets in shallow rocky areas allowed for wide propagation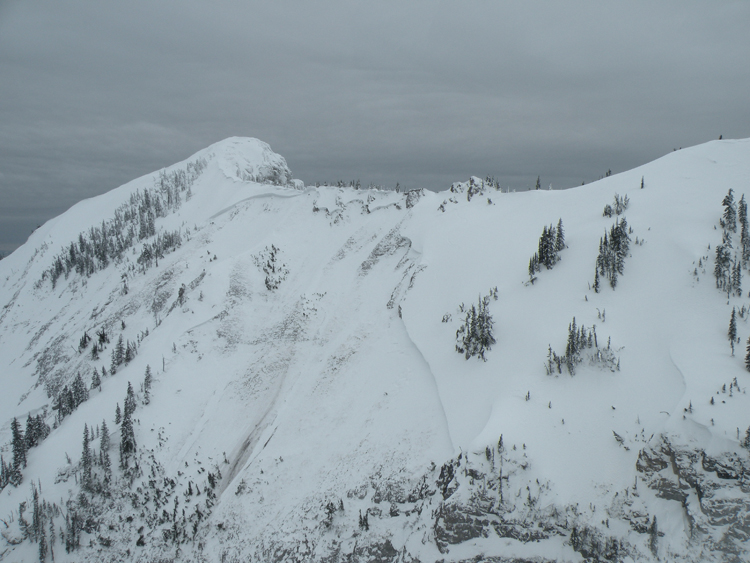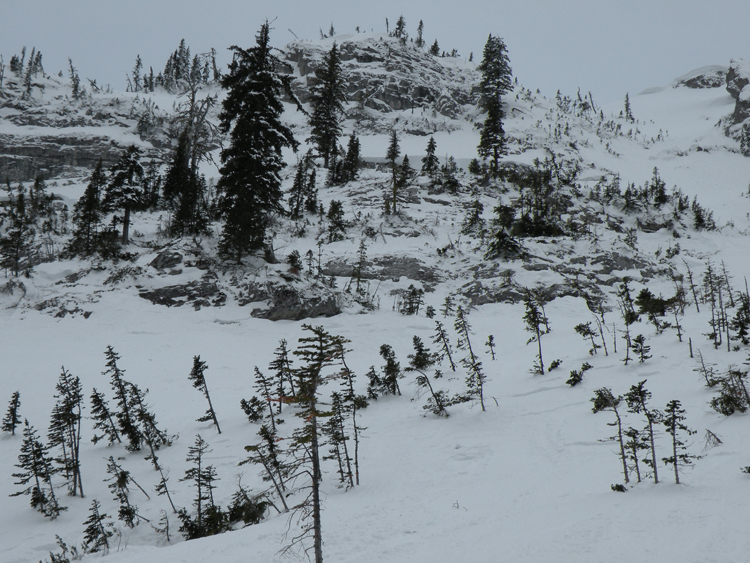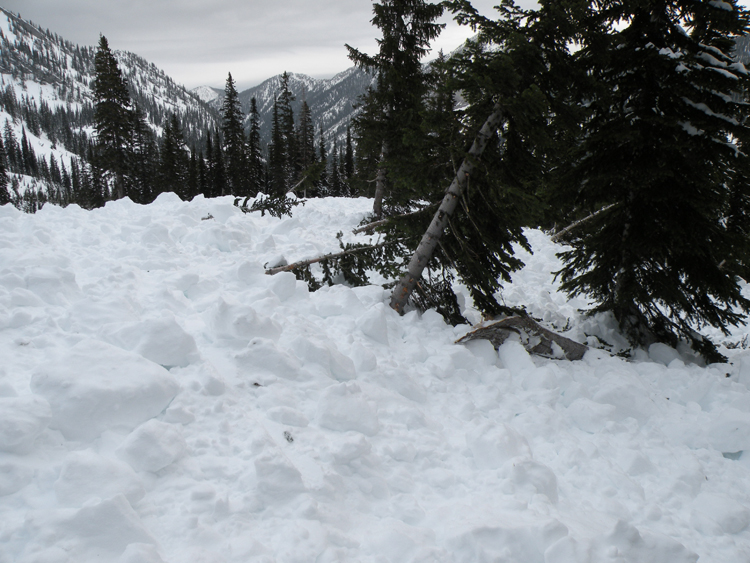 Light flurries starting – looks like the widespread SH to 20mm (we actually saw some yesterday that was 50mm leaves of the stuff) will be buried. Curiously, a lot of it is rimed and I need to consult the textbook for that phenomenon.
Top 15 cm is well faceted – there is going to be a frightening interface at some point
Also – the Bulletin has been accurately warning of mid December SH // weak basal facets, especially in shallow rocky areas // large triggers creating big slides. We have reported on some avalanches on S and E aspects which have run on mid December facets – see Crossing Ck report on Discussion Forum 12-01-26.
We feel that it cannot be over-emphasized that large loads (cornice fall, wind slab, high marking,) on Alpine features will continue to trigger large unsurvivable avalanches. Skier/snowboarder trigger? A couple skiers got away with one in Tunnel – note that the track goes right over a shallow rocky (sweet) spot.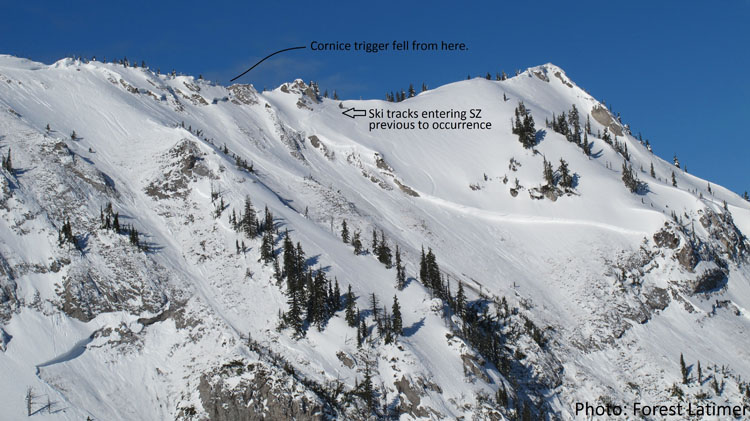 Think about traveling on ridge crests – settlements in shallow faceted snow creating propagation onto slopes below or cornice failures. Where is your group? Who else is in the area?
Gord Ohm Dave Tracz
CAC Avalanche Technicians
South Rockies
250-423-8984
Tags: avalanche report, backcountry cabin, ski touring, Tunnel Creek