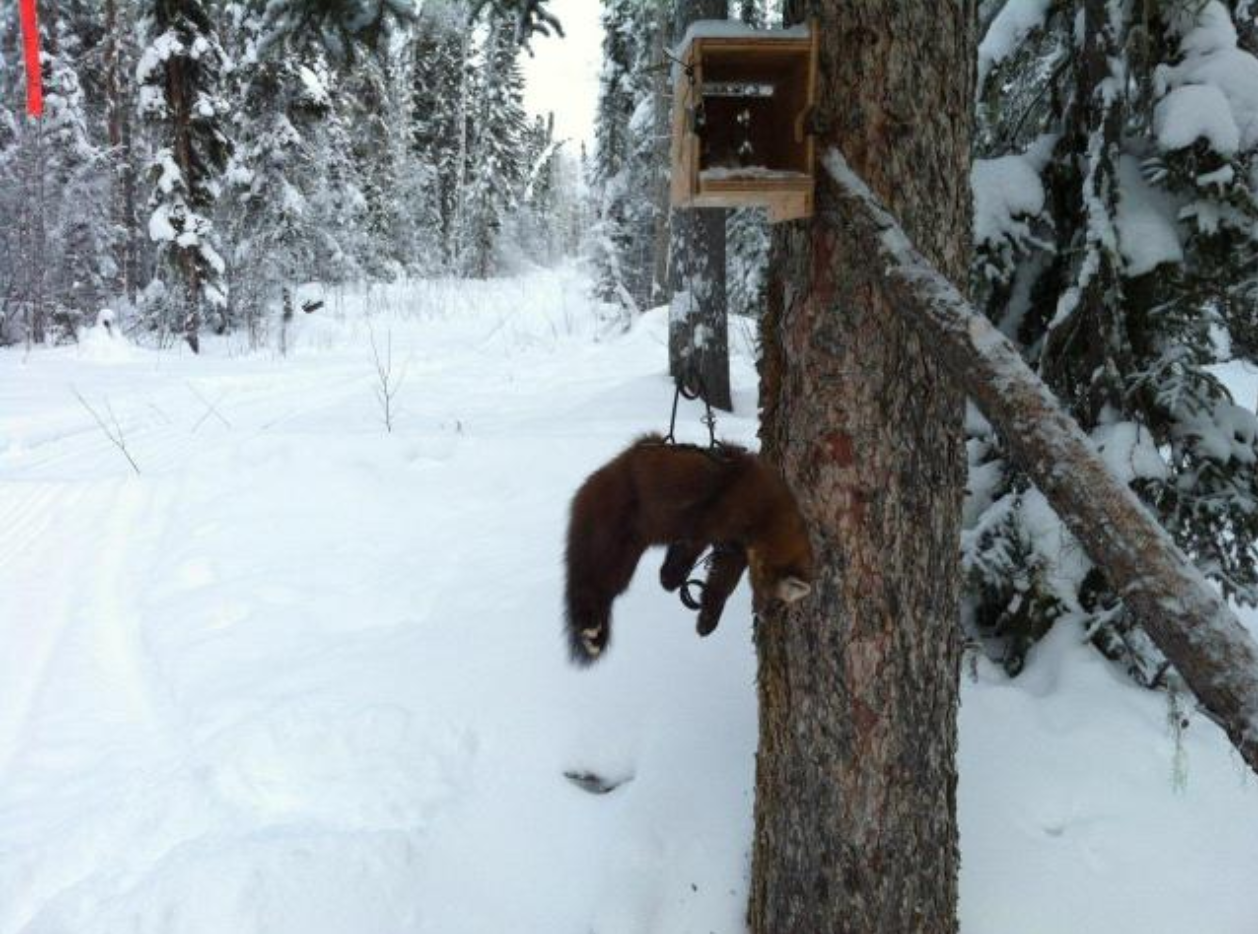 Tunnel Creek currently has an Active Trap line that could be an issue for dogs. The access to Tunnel Creek Cabin is shared with a licensed trapper for the trapping of fur bearing animals under the BC Wildlife Act.
All trap locations are marked with orange ribbon and green glow paint on the trees adjacent to the road. The traps are for martens and are in boxes on the trees, so other animals not likely to be affected. You can also smell them as you pass by. An unfortunate attractant to dogs, so owners keep close attention.
Dogs are not permitted at our cabins due to potential snow contamination for guests and water usage however day skiers at Tunnel Creek occasionally ski with their dogs. Please be advised.
Sharing our access with the trapper is important to our tenure, please do not interfere with the trapper or his traps in any way. Thank you.
Note: Photos used or associated with this post are not from Tunnel Creek or this trapper.
Tags: Active Trap line, dog trap, trap line, Tunnel Creek