The work party last Sunday finished the foundation cribbing and installed the floor joists. Good effort everyone. The next work weekend is the big one, we will be flying walls and windows door, shingles, plywood Etc.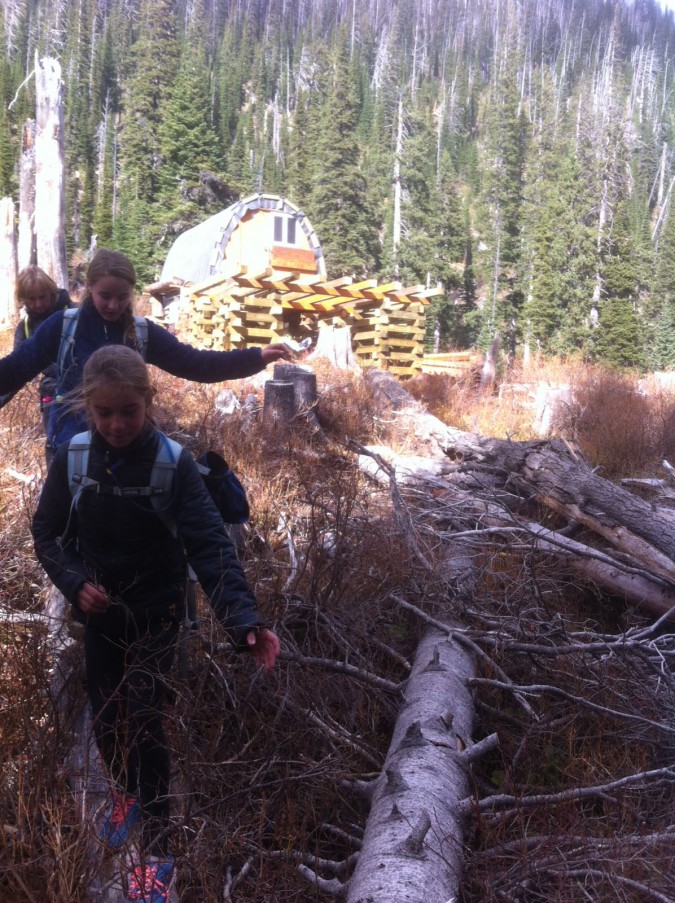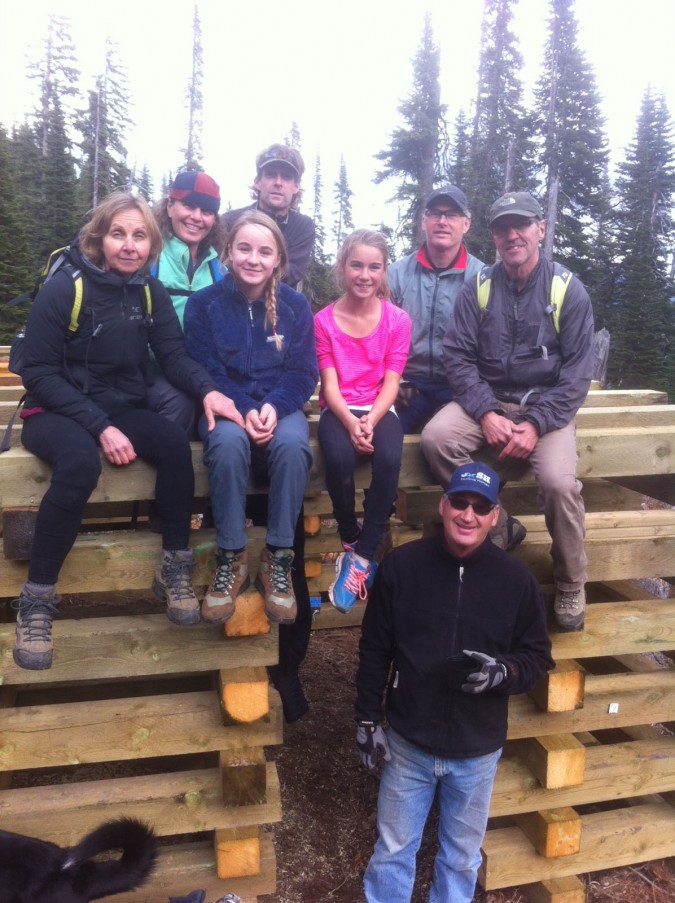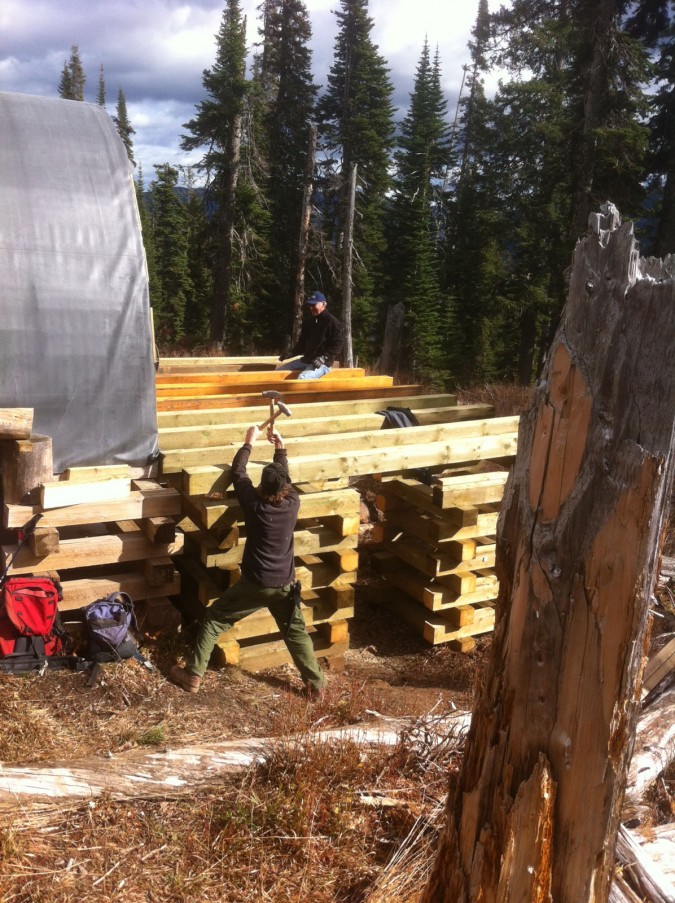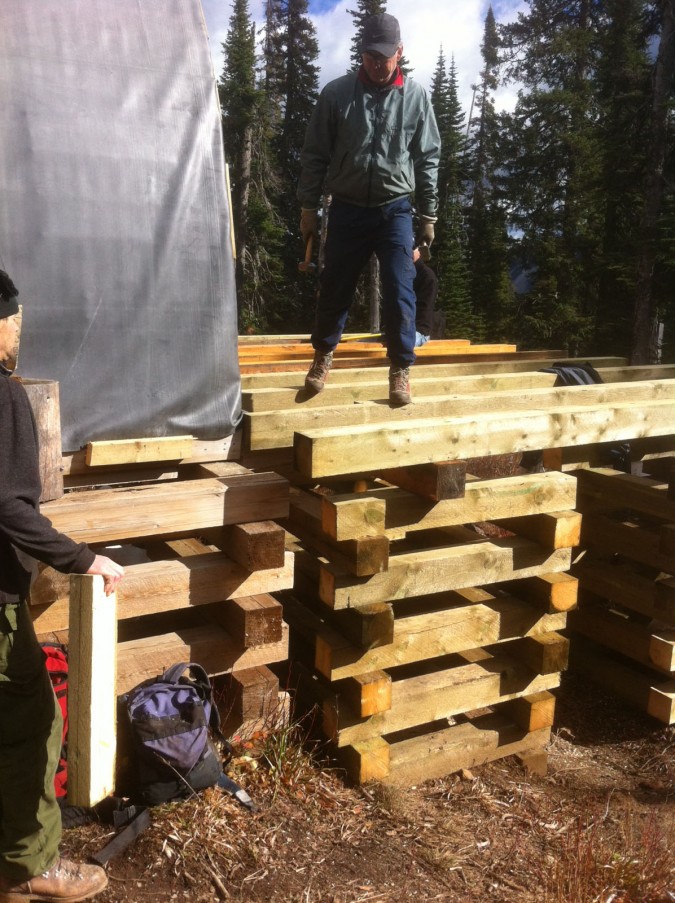 With enough people on hand we will have the addition up and weatherproof in two days. The plan will be to meet at 8:30 at the bottom of the road or you can drive up to the trail head at any time. It's a 30-40 min hike from there. Tools needed will be hammers, tape measure, pencils, work gloves, Etc.
The work dates are Saturday and Sunday, Oct 24th and 25th, given that the flying conditions are favourable.
Ian
Tags: Fernie trails, Tunnel Creek Cabin