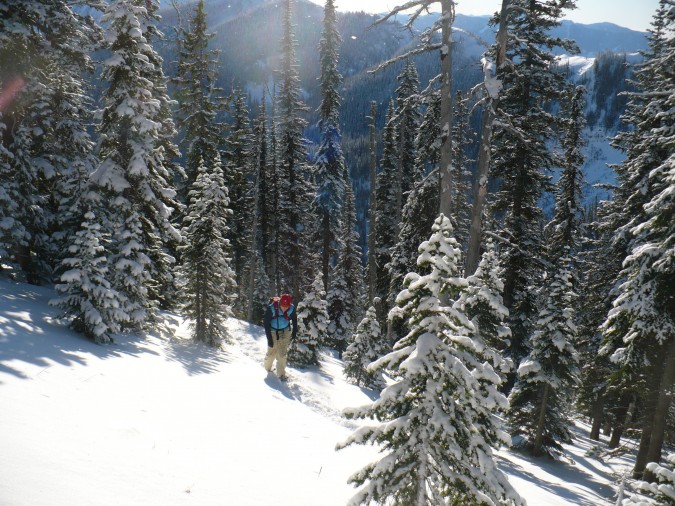 Maren and I decided Saturday morning to go for a snowshoe and spend a night in the new hut. Ian and the building crew did a fantastic job. The new hut is very well thought out and very efficient. We had a wonderful steak dinner, played some cards, drank a little rum and had a very comfortable night.
Sunday morning we awoke to a few inches of fresh snow and a bluebird sky, and after a quick breakfast we hiked Tunnel ridge directly behind the hut. Here are a few pictures of our adventure: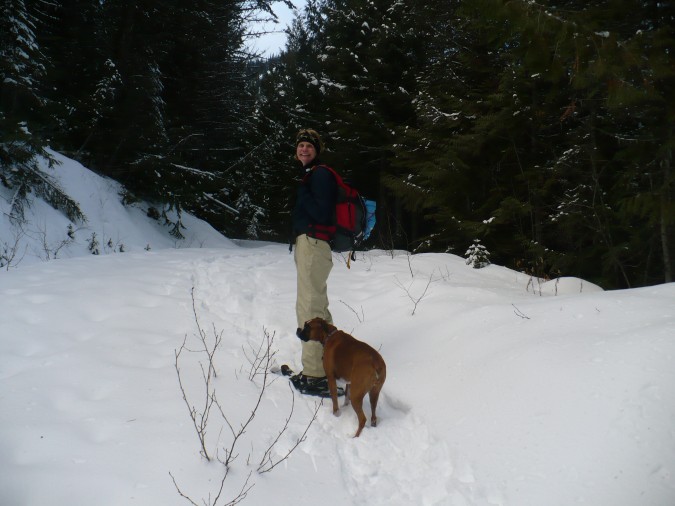 Maren and Jazz on the old Tunnel Creek road on the hike up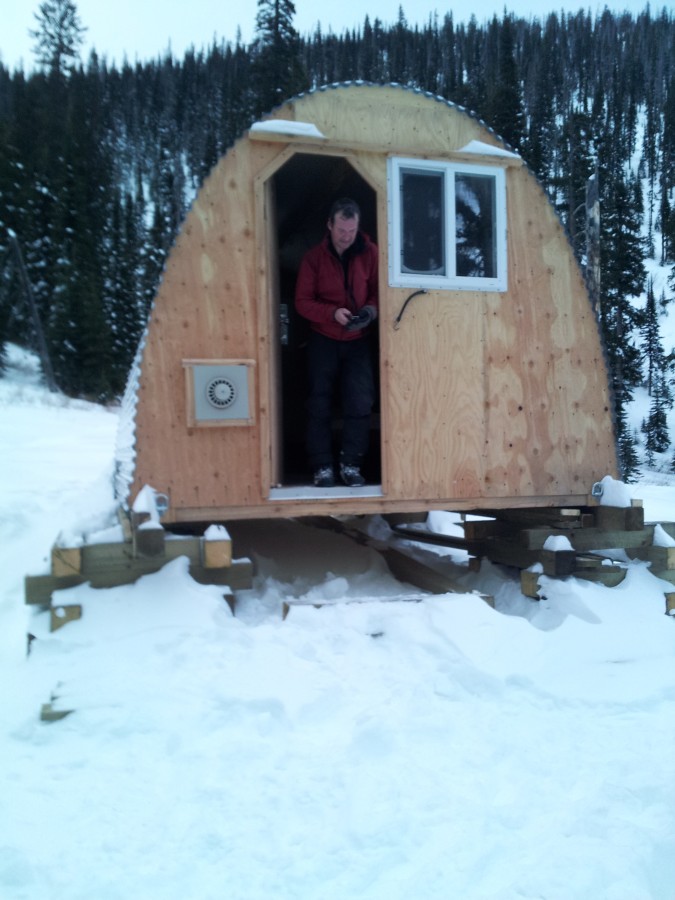 Arriving at the hut late afternoon. The hike took 2.5 hours from the parking lot with full packs.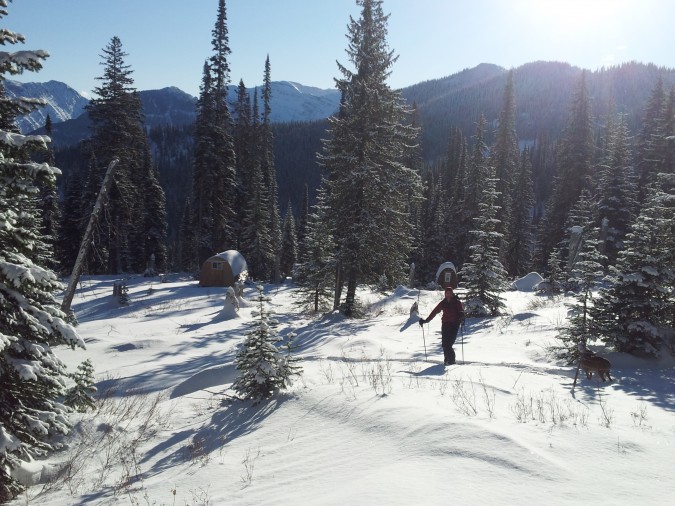 Sunday morning in winter wonderland.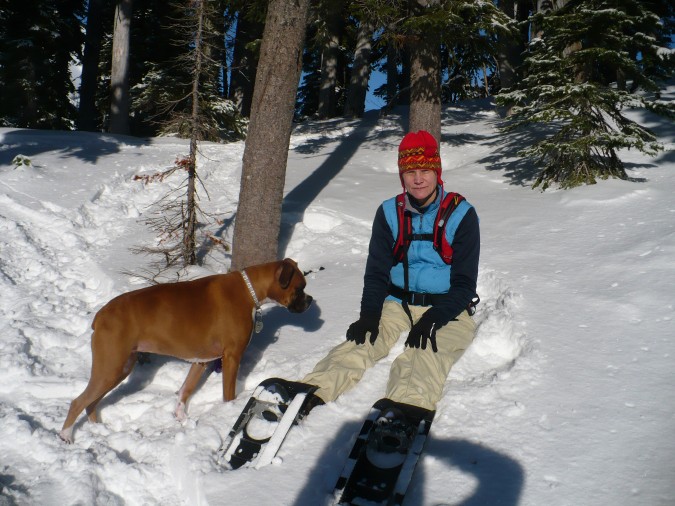 Maren and Jazz enjoying the sun near the top of Tunnel Ridge.