Ski Touring
Recent Articles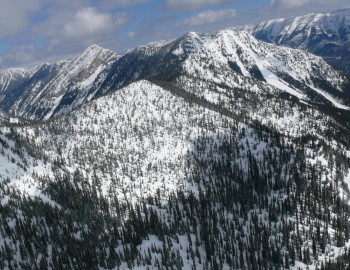 Tunnel Creek is one of Fernie's top day ski areas and has awesome terrain. Current plans will see a new winter ski touring hut at Tunnel Creek next December. Here are a few aerial images: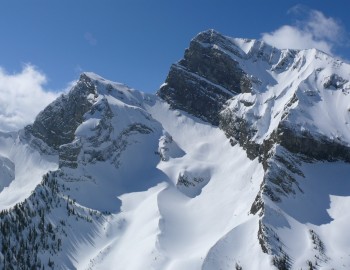 The Three Sisters offers Fernie's big mountain skiing and awesome day skiing. Check out these shots: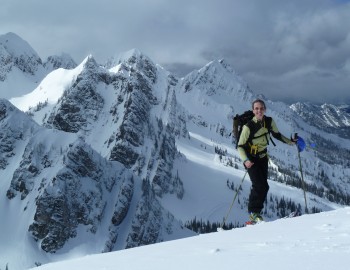 Here are some classic pictures from this year's adventures at Thunder Meadows and some recently taken images of the great ski terrain.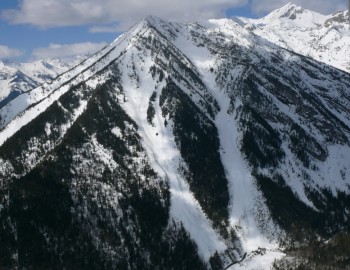 Climbed up Heiko's Fernie Mountain Trail on Friday and skied down the slide path on the NE flank of Fernie Mountain. Access is from Alpine Trails condo land (old gravel pit). Park at the locked gate at the end of the public road and walk up to Fairy Creek access road. Fernie Mountain Trail starts about 50 meters past the junction and is signed. Snow shoers frequently use the trail so it is well broken in until you reach the east ridge of Fernie Mountain. Climbing this ridge is a steep, safe route with nicely spaced fir and cedar trees.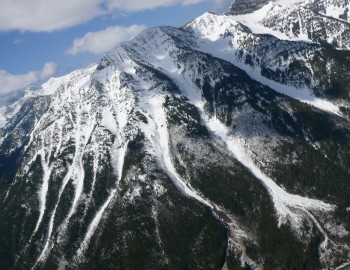 Had a good ski up North Tunnel Creek and down the Morrissey Slide Path that drops onto HWY 3. Instead of climbing up from the Tunnel Creek parking area we went up over the power transmission line right of way and up North Tunnel Creek, under the Tunnel slide paths. Need good stability to take this route.
The ski down the Morrissey slide path was very nice at the top 800 meters but very ugly in the lower 300 meters to the highway. Highway 3 drivers should be very thankful for the numerous avalanche structures that prevent large slides from crossing the roadway.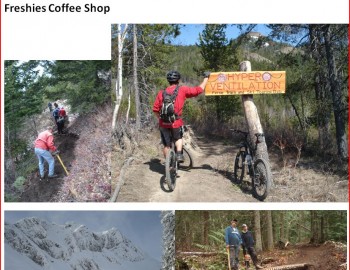 Fernie Trails and Ski Touring Club
Annual General Meeting
Tuesday February 15 7 PM
Freshies Coffee Shop (new location across from Guides Hut)
everyone welcome
Three skiers were able to escape an avalanche near Fernie, B.C., Tuesday afternoon.
About 2:30 p.m., Fernie Alpine Resort received a distress call from a male skier who needed help rescuing his two friends.
The three males had been skiing outside the resort's controlled recreational area when an avalanche was triggered.
Resort spokesman Matt Mosteller said the avalanche happened in an area called the Mongolia Bowl, which he described as a backcountry ski touring spot.
Hill staff alerted RCMP and consequently Fernie Search and Rescue was called out.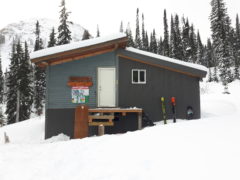 The Thunder Meadows and Tunnel Creek Cabins opened today for overnight stays for the season! Current bookings are up to January 31 and February to April will be available for online booking on January 15 @ 6am. Harvey Pass is a warming hut for day use only and is a popular day ski and snowmobile […]