The weather cooperated, materials came together and a great group of volunteers came out to complete the Orca Bridge this past Saturday. With some help from Assent Helicopters the bridge was completed in only a few hours.
The Orca Road Bridge is the preferred ski out from Thunder Meadows and is on Island Lake Lodges private property. See more on Island Lake access here.
A big thank you to all the volunteers, Island Lake Lodge, Morris Manufacturing, BC Hydro and the Fernie Trails Alliance.
The bridge should keep users out of the creek however anything is possible. We hope you stay dry, here is the finished Orca Bridge: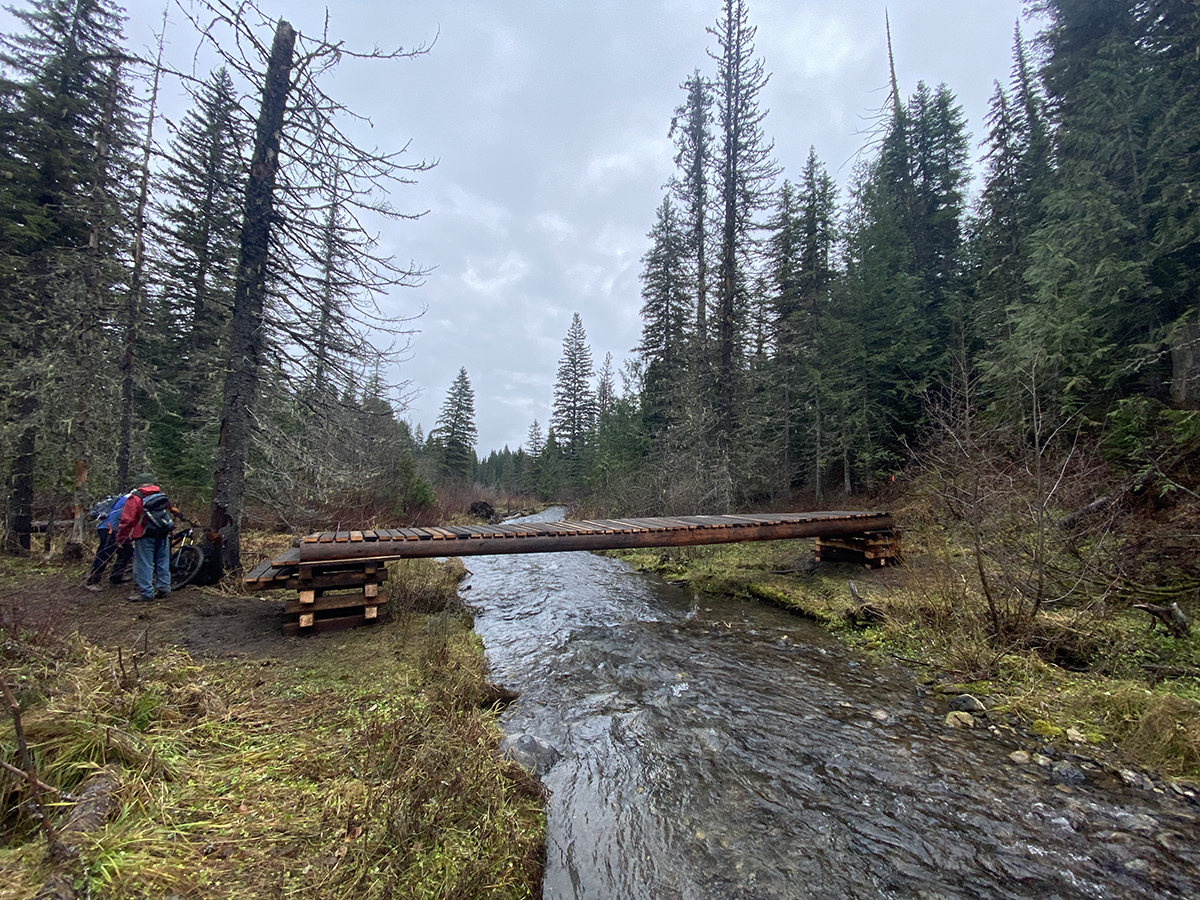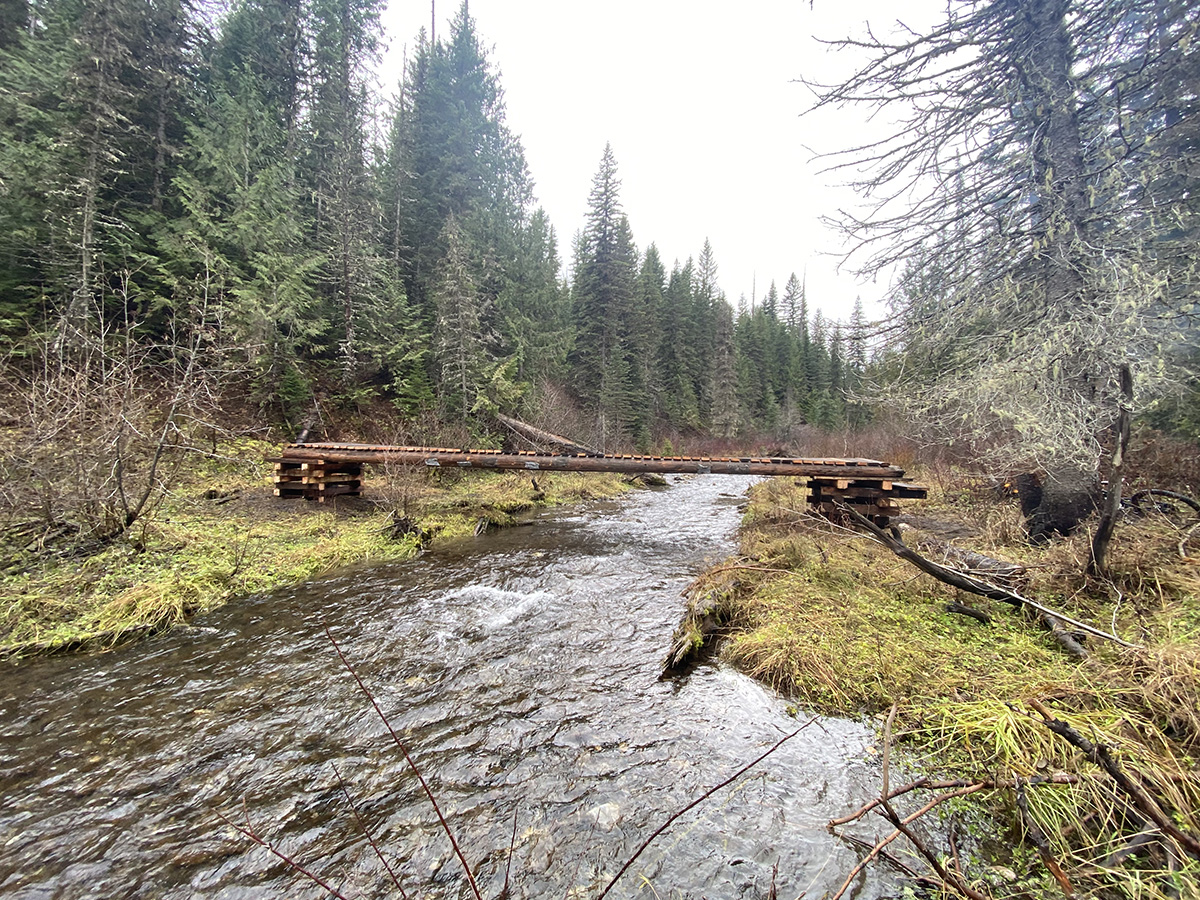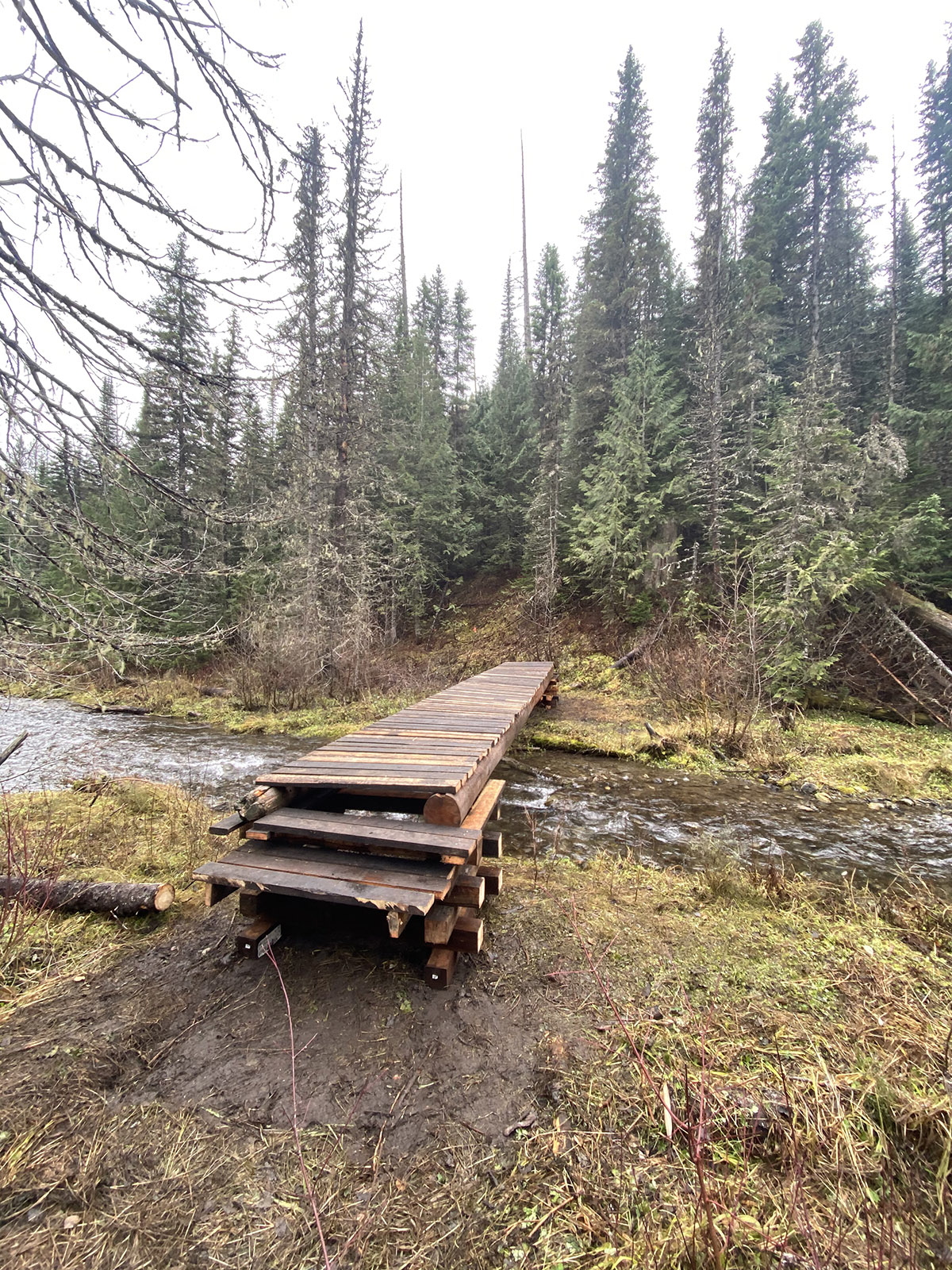 Tags: fernie tails, island lake private property, orca bridge, orca road, thunder meadows access, thunder meadows ski out