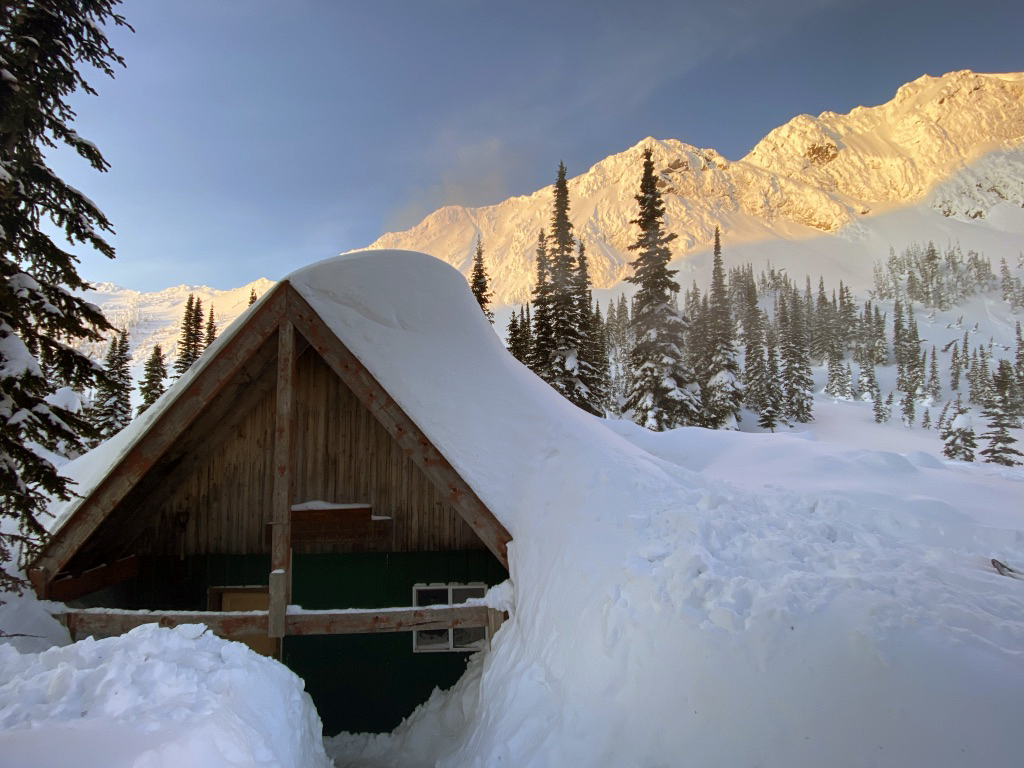 On November 1, 2021 at 6am MST Thunder Meadows and Tunnel Creek bookings go online for the period from December 1st to January 31, 2022. On January 15, 2022 bookings go online for February & March and the remainder of the winter season.
The cabins can only be booked by Fernie Trails & Ski Touring Club members. Individual and Family Club Memberships are available online here.
Only Covid-19 Fully Vaccinated people can stay or visit our cabins. Booking rules, waivers, capacity, what to bring and cleaning have changed, please read and understand the new covid policy before booking.
See the COVID Operations PLAN details here.
Thunder Meadows Cabin Policy & Procedure here.
Tunnel Creek Cabin Policy & Procedure here.
As in past years there are no refunds. If you need to cancel for any reason we consider your booking to be a donation and thank you in advance.
Bookings can be transfered to other Club Members if the waivers are signed by all those visiting the cabin. If you transfer, you remain responsible for the booking and may be held responsible for the state of the cabin.
Happy touring!
Tags: fernie cabins, thunder meadows, Tunnel Creek