In this last work shift, it has been difficult for the South Rockies field team to find safe terrain for making snowpack and avalanche observations. We chose itineraries that mostly avoided avalanche terrain, and we still got to see some surprising avalanche events.
Our day turned into an enactment of what the SPAW (special public avalanche warning) wants to demonstrate. Indeed, the snowpack is primed for skier and sled triggered avalanches, and the way it looks, it will probably will remain that way for some time.
What we learned from our experience today, is that you need to put into practice ALL the safety tools that you learned in your avalanche course. You need all those layers of safety, even in simple terrain. If you don't know what we're talking about, start by looking at the online avalanche course and make sure that you have avalanche trained partners when you hit the backcountry.
Stephanie and Jennifer
Here are a couple pictures from what we observed today, coupled with some advice about how to handle the current conditions:
1) Recognize avalanche terrain, because if it has the potential to slide, it probably will. This roadbank was triggered from a snowmobiler riding on the road.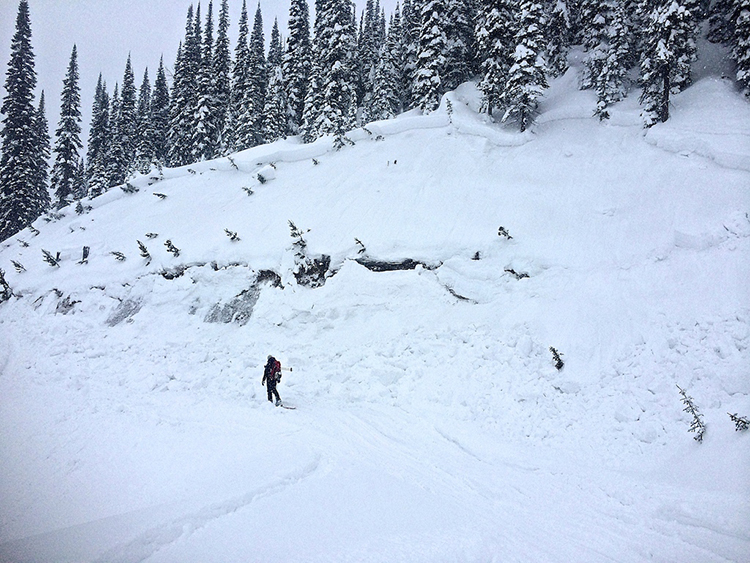 2) Keep a wide margin of safety right now. Once you recognize that a certain slope is avalanche terrain, visualize what would happen if an avalanche occurred there, and then stay WAY clear of that zone. This second avalanche, about 50 metres from the cutbank avy shown above, was also triggered from below by a snowmobiler that manage to stay clear of the avalanche debris as a fellow snowmobiler was keeping an eye on him from a safe spot. The crown wrapped around the corner for another 100 meters.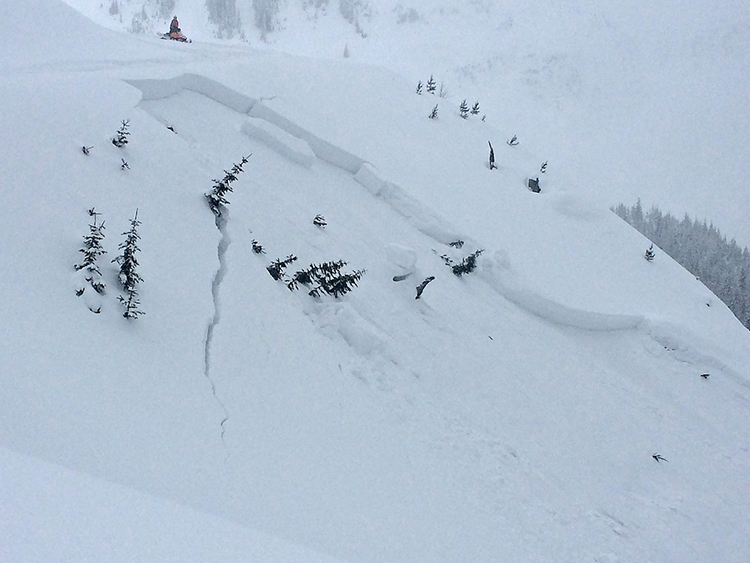 3) Know the beast!!! Large avalanches are running on a persistent weak layer. That means that they have the potential for wide propagation (they are very wide), they can be triggered remotely (from a distance away), and the weakness may last a long time.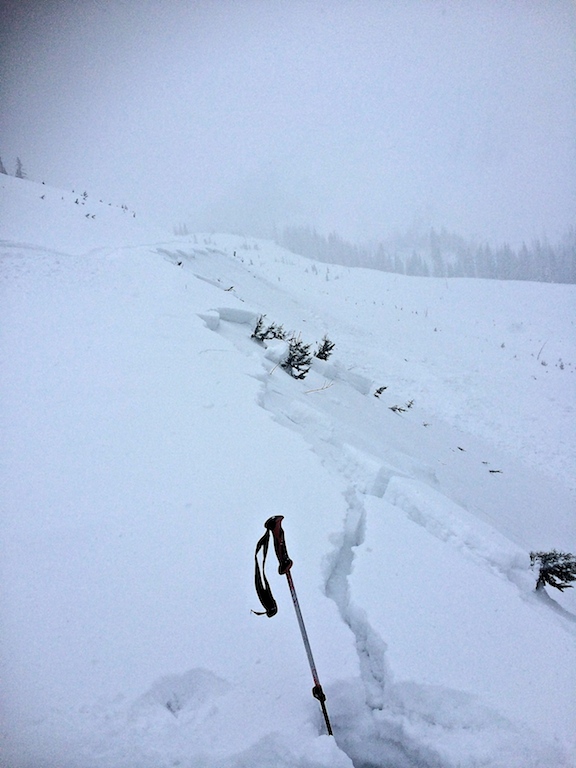 Tags: Fernie avalanche conditions, Fernie trails, southern rockies avi team