Biking
Recent Articles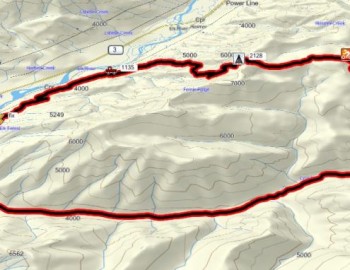 Map for the July 31st Porky Blue Ride and BBQ.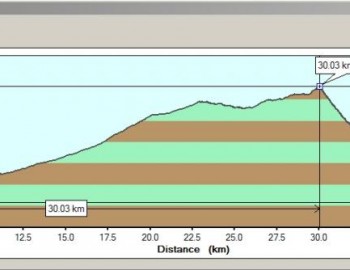 Rode the Fernie 45 kilometer ride today. Up to Coal Creek Summit and Marten Ridge Road(19km, 700m vertical), along US Steel double-track (8km, 300m vertical), single-track to Fernie Ridge (3km, 200m vertical), down Porky Blue (6km, 1000m descent) and then on the Coal Discovery Trail back to Fernie (9km, 200m vertical). Total ride of 45 km and 1400 meters of climbing took 5 hours at a moderate pace.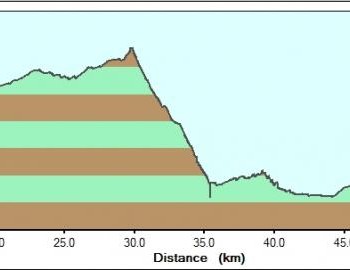 Rode the TransRockies 2010 Day 2 from Fernie to Sparwood today. The route involved 1835 meters of climbing and a total of 72 kilometers to Sparwood. Four of us rode the route to Sparwood and another 11 riders doubled back to Fernie on the Coal Discovery Trail after Porky Blue descent. An additional 6 riders followed our tracks to Fernie and were only one hour behind us. 21 riders on the trail for the first day of riding is pretty impressive.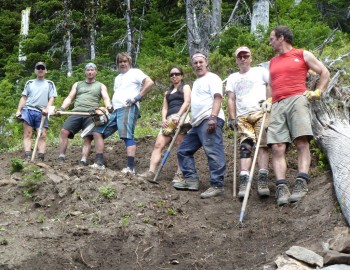 The Fernie Trails Crew finished cleaning up Porky Blue on Saturday, June 26th. 8 workers grubbed out the top single-track and cleaned out the brush down to the Coal Discovery Trail. Pleasant single diamond and blue descent of 1000 vertical meters over 6 kilometers. 9 kilometer ride back to Fernie on the Coal Discovery Trail new and improved single-track.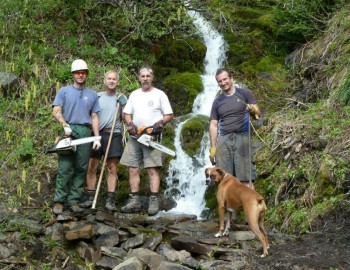 The Fernie Trail Crew has been out the past few weeks preparing Porky Blue Trail for the TransRockies Race on August 9th. The trail is brushed out and soon to be ready for cycling. Porky Blue is designed for cross country riders (moderate difficulty) and boasts 10 kilometers of single-track that drops 1000 vertical meters down to the Coal Discovery Trail from Coal Creek Summit.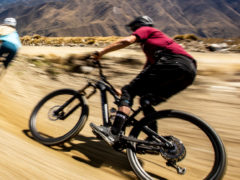 E-bikes are motorized vehicles under the BC Wildlife Act and there are restricted areas around Fernie. With a potential $575 fine it's best to be educated on where you can ride. The Restricted Use of Class 1 E-bikes (pedal assist) in the East Kootenays is NOT limited to hunting and there are about 20 Motor […]