Biking
Recent Articles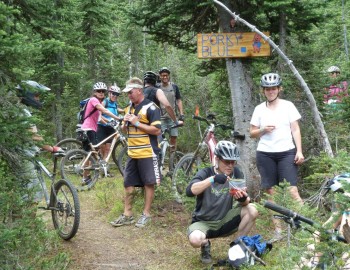 Had a very successful Porky Blue Ride yesterday with 130 cyclists signed up. The shuttle left at 10 am sharp and all riders were cycling by 11 am and checked in at the Fernie Hotel beer garden by 3 pm. Twenty five kilometers of cross-country climbs and descents and no injuries.
Thank you to all our sponsors. 100 % of the signup fees ($2580) went to the Fernie Trails and Ski Touring Club for future trail improvements and the new Tunnel Creek Ski Hut.
Thanks also to porky for his great trail and great taste.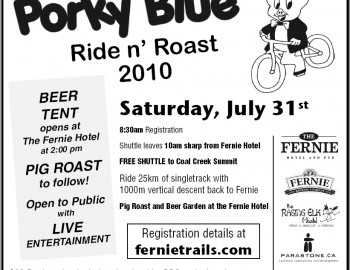 Do not forget to come out and ride Porky Blue next Saturday. Just show up at the Fernie Hotel between 8:30 and 9:30 am to sign up for the 10 am shuttle up to Coal Creek Pass. So far we have over 50 riders so we had another 50 T-Shirts made for late registration. If you have a friend that does not cycle bring them along to help with the shuttle and join the BBQ and Beer Garden at the Fernie Hotel after the ride.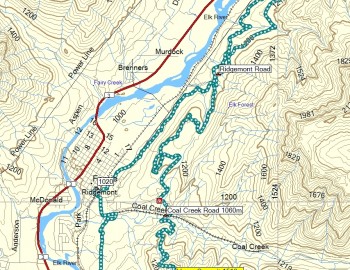 Rode the route for the TransRockies Day One Stage Race yesterday. The 31.4 km route of mostly Fernie single-track involved 1077 meters of climbing and took me 3 hours, 40 minutes at a tourist pace. I guess the top racers will be about 2 hours to complete this race.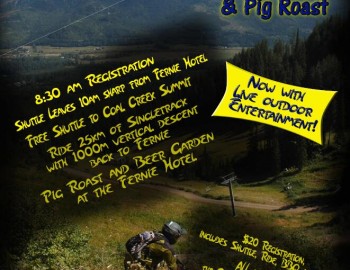 You can pre-register at the Fernie Hotel for this 25 km mountain bike ride on Saturday, July 31. The first 50 to register will get a Porky Blue T-shirt when they sign the waiver on Saturday morning.
This cross-country mountain bike ride is mostly blue and single diamond (difficulty rating) and goes to the same elevation as Polar Peak (2135m) as it crosses Fernie Ridge and descends 1000 meters down to the Coal Discovery Trail. Excellent alpine meadows and mountain views on this moderate ride of about 4 hours.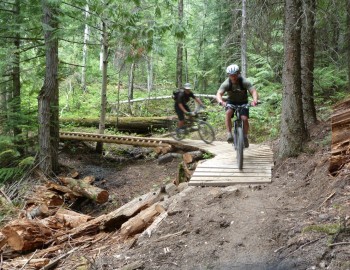 Seven of us shuttled 19 km to the top of Coal Creek Summit on Saturday. Road the 26 kilometers back to town at a leisure pace and took several breaks. Total time was 4 hours and had a good time.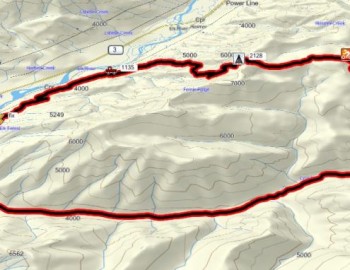 Map for the July 31st Porky Blue Ride and BBQ.
The Fernie Trails & Ski Touring Club's 2020 & 2021 Membership and trail pass is now available. Support Fernie's trail network and book a cabin! The province has permitted opening backcountry cabins under Phase 3 of the provincial reopening plan. As such the club will reopen the cabins putting in place COVID Operations PLAN. Booking […]