admin
admin's Latest Posts
Recent Articles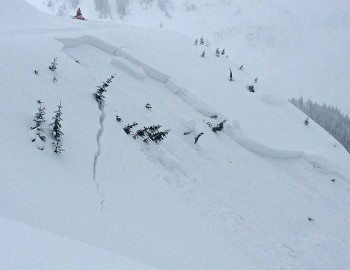 avalanche bursary
The Fernie Trails and Ski Touring Club (FTASTC) is sponsoring a bursary program with the goal of promoting avalanche safety and awareness in the Elk Valley and to assist individuals who are pursuing a career in the avalanche industry. Above: Fernie Ski Patrollers Melissa Makepeace and Megan Kelly with CAC Field Tech Gord Ohm congratulate […]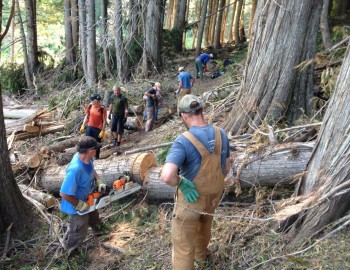 Cabin Trail and Old Growth trail work
Here are a few photos (before and during, no afters) of the Thursday evening cleanup of Cabin Trail and Old Growth. It's ready to hike! Accessed off of the Island Lake road or off of the Old Growth Trail, Cabin Trail leads to Thunder Meadows Cabin. Whether you are looking to camp overnight during the […]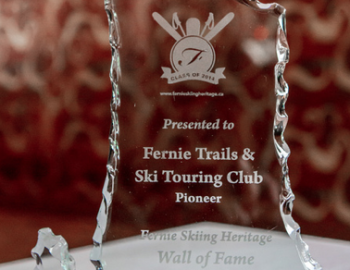 The Fernie Trails and Ski Touring Club is officially on Fernie's Ski Wall of Fame! The Fernie Skiing Heritage society awarded the founders at the Class of 2014 Induction. Here is the citation from the gala event: The growth and success of a mountain living community is the many ski experiences that are to be […]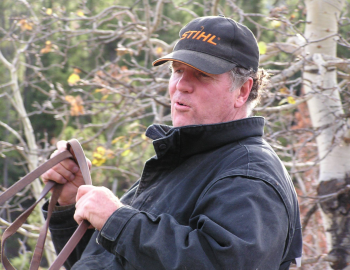 Fernie Mountain Culture Award
Ian Stokie, President of the Fernie Trails and Ski Touring Club, has been awarded the Fernie Mountain Culture Award for 2014. There were four generations of Stokies at the presentation to celebrate with Ian. We can all thank Ian for is years of hard work and dedication to our community, ski racing, ski instructing, building […]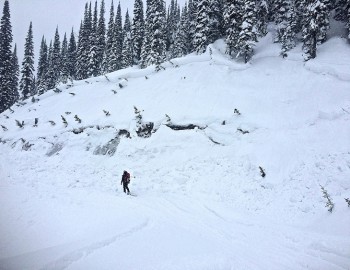 Fernie avalanche conditions
In this last work shift, it has been difficult for the South Rockies field team to find safe terrain for making snowpack and avalanche observations. We chose itineraries that mostly avoided avalanche terrain, and we still got to see some surprising avalanche events. Our day turned into an enactment of what the SPAW (special public […]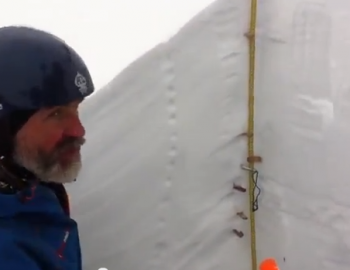 fernie avalanche
On December 24th in the Harvey Pass area, a skier triggered the facet/crust layer from a sparsely treed slope at treeline. This slab propagated well above the skier releasing the slab from the ridgeline around 2288 m. This avalanche was reported as a size 2. Here is Gord ND Jen assessing the weak layer: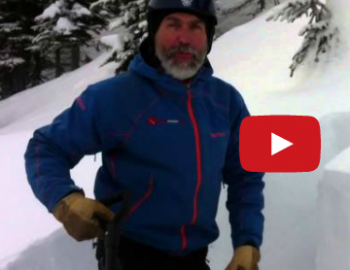 Fernie avalanche conditions
On December 19th the Southern Rockies Avai team observed the late November surface hoar layer in our Flathead sub region. The firm snow above the weak layer has formed a slab that may be sensitive to sled and ski triggering. Watch Gord Ohm locate the failure of the layer during a snowpack test.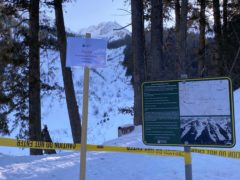 Unfortunately the Fernie Trails & Ski Touring Club will be closing all cabins effectively immediately due to the immediate threat of Covid-19. These cabins include Thunder Meadows, Tunnel Creek and the Montane Hut. We ask you to please respect the closure. Island Lake Lodge has also shutdown operations as of March 18, 2020. Please refer […]