Tunnel Creek
Recent Articles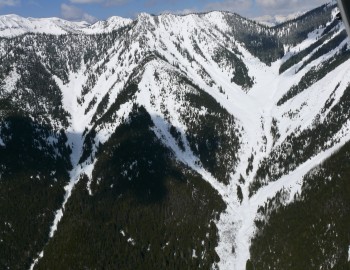 Ian, Jack, Dave and Pat toured up North Tunnel Creek to the Tunnel Creek and Morrissey slidepaths today. Stability was good and we made two runs off of Tunnel Ridge in excellent powder conditions. At the top of the ridge there was 2.25 meters of snowpack. It appeared that no one had ventured into this basin this season. A very impressive avalanche had bulldozed it's way several weeks ago down North Tunnel Creek and left vertical walls 3 meters high on both sides of the drainage. This route made for easy climbing and all the alder was nicely buried.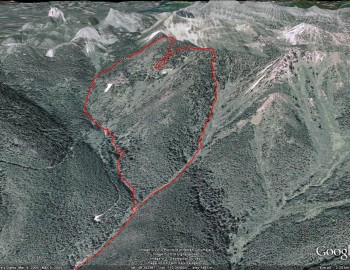 Three of us toured up Tunnel Creek on Sunday, met up with two other groups. Had a lot of settling on the way up and were triggering large slabs (50-80 cm ) down the back side of Sunnyside. Wind loading on top of suface hoar. We stuck to sunnyside for three runs.
P.S. Some of us from the Ski Touring Club usually go out on Sundays, Anyone interested in joining us we meet at Freshies before 9:00 A.M. or call Ian @ (250)423-0726
Pat Gilmar, Ian Stokie and Jack Mckay. 2hrs 40mins to Tunnel Creek Summit. Ran into two other groups.One run down Home Run and Tunnel Creek gully. Great powder, good stability.
Wishing all the members a happy New Year.
Tunnel Creek Winter shelter application has been approved. The AGM will be mid-January at Freshies, date to be decided and will be posted on this site.
The Fernie Trails & Ski Touring Club's 2020 & 2021 Membership and trail pass is now available. Support Fernie's trail network and book a cabin! The province has permitted opening backcountry cabins under Phase 3 of the provincial reopening plan. As such the club will reopen the cabins putting in place COVID Operations PLAN. Booking […]