Tunnel Creek
Recent Articles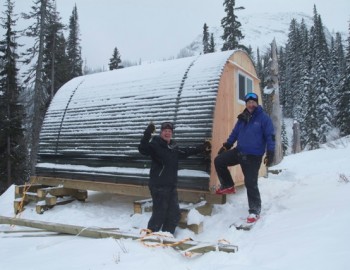 fernie
Tunnel Creek Cabin is sitting in its permanent home at 5625 feet in the Lizard Range just south of Fernie. At this time the cabin is not being booked as the toilet is not functional. This should be taken care of shortly, a posting will be made regarding the booking status. Booking will be managed […]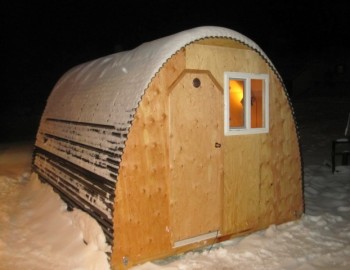 fernie
The liftoff of the Tunnel Creek cabin from Gord Ohm's workshop to its final resting spot just below the tree line in Tunnel Creek is pending. Clear skies later this week could be the window that we are looking for. NASA is not involved. Here are s few pics from last evenings work crew. Pat […]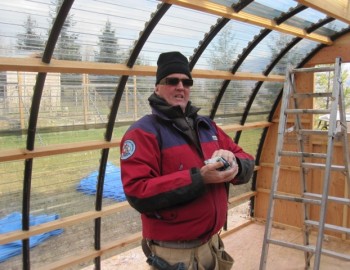 Fernie trails
The cabin project moved closer to fruition with another productive day of work lead by Ian Stokie, Master Carpenter and concept provider, and grunts. The siding was applied today and the remaining tasks are spray foaming the inside, covering the foam with plywood, building the bunks and table, installing the door, windows,heater and lights, and […]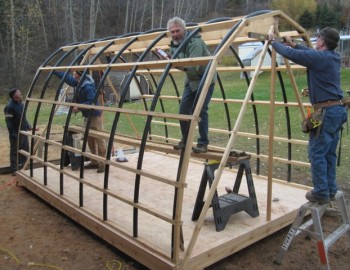 Fernie trails
Tunnel Creek's main cabin structure came together quickly with a good work crew and the experience from the prototype outhouse. Robin Siggers suggests that Ian Stokie is on to something, a light portable cabin design that can be patented. Stokie is confident that it will stand up to a Fernie snow pack and this should […]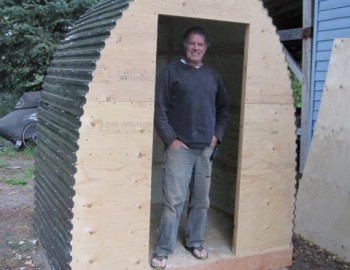 cabin
Some ten years after the first application to build a ski touring recreation cabin in Tunnel Creek was submitted, it is finally happening. The Fernie Trails and Ski Touring Club received permission from the Ministry of Tourism to establish a recreation site and trails. An alpine style cabin designed to sleep six is being built […]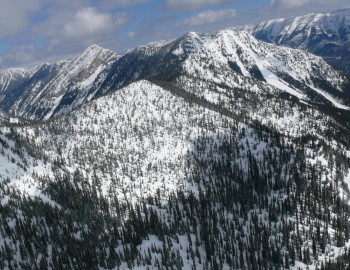 Tunnel Creek is one of Fernie's top day ski areas and has awesome terrain. Current plans will see a new winter ski touring hut at Tunnel Creek next December. Here are a few aerial images: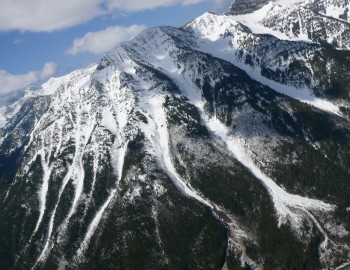 Had a good ski up North Tunnel Creek and down the Morrissey Slide Path that drops onto HWY 3. Instead of climbing up from the Tunnel Creek parking area we went up over the power transmission line right of way and up North Tunnel Creek, under the Tunnel slide paths. Need good stability to take this route.
The ski down the Morrissey slide path was very nice at the top 800 meters but very ugly in the lower 300 meters to the highway. Highway 3 drivers should be very thankful for the numerous avalanche structures that prevent large slides from crossing the roadway.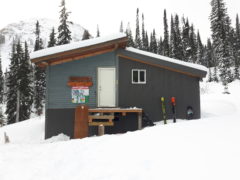 The Thunder Meadows and Tunnel Creek Cabins opened today for overnight stays for the season! Current bookings are up to January 31 and February to April will be available for online booking on January 15 @ 6am. Harvey Pass is a warming hut for day use only and is a popular day ski and snowmobile […]