Recent Articles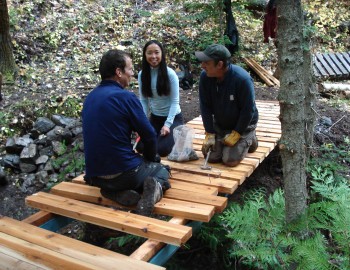 The Fernie Trails Crew has been busy clearing out the Coal Discovery Trail the past two weeks. This weekend we used Bighorn Helicopters to sling in 5 loads of bridge beams and decking and built two of three bridges going in on 2 kilometers of new single-track. The cross-country single-track now goes northward nine kilometers towards Hosmer. Can return on Ridgemont Road or on the Hosmer Powerline 4 X 4 road.
This section of trail will be used by over 500 cyclists during the TransRockies stage race in August.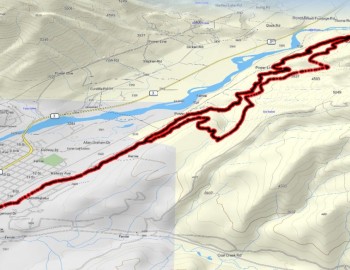 This week we cleared the deadfall with hand saws along the Coal Discovery Trail towards Hosmer. We then rode back to Fernie on Ridgemont Road and descended on R Trail and Oh Dear. Very nice 20 kilometer cross country ride. Should take less than 2 hours.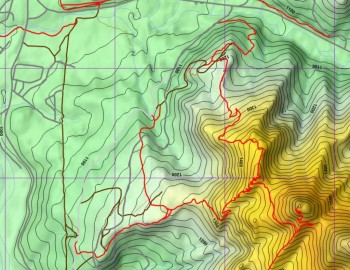 A couple of us chain sawed the deadfall and bush on Hyper Extension on Friday. The descent is riding exceptional well now after cutting out several of the handle bar grabbers and smoothing out some of the dips. Only a couple spots have small patches of snow on the trail. This trail is accessed by riding up Roots and Hyper Ventilation.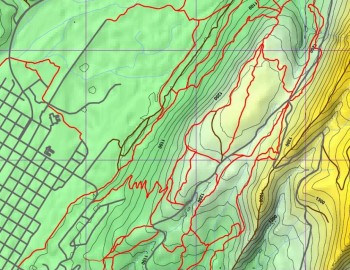 The mountain bike trails in the Ridgemont area are mostly dried up and riding well. On the weekend the Fernie Trails crew cleaned up deadfall on Splitting Bears and Hessian. We will be cleaning up the Mount Fernie Park trails in the next several weeks.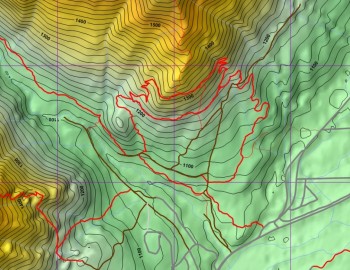 The trails on the south slope of Proctor Mountain are free of snow and in great shape for cycling. Mad Cow and Swine Flu are the recommended rides right now. Best to climb the double-track on the northeast side of Fairy Creek and then turn right along the fence line after walking through the barb wire fence gate. This will tie you into the Mad Cow single-track climb.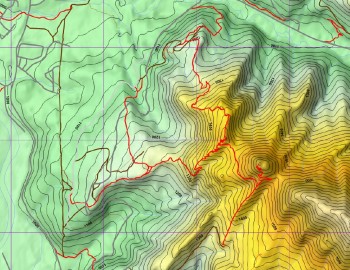 Hyper Ventilation, Castle Mountain and South Castle are open for cycling now. The Fernie Trails Club cleared out the deadfall on these trails on Wednesday. There is a five minute snow walk on the Castle Rocks traverse but Castle Mountain and South Castle Trail are clear from the summit down to Cokato Road.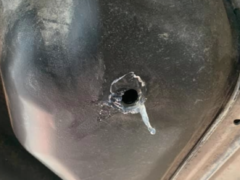 It's unfortunate to report that the Tunnel Creek parking lot has been subject to fuel theft. Even worse, the culprits are drilling fuel tanks causing expensive damage to vehicles. At this time we suspect it's happening late at night however it's not confirmed. PLEASE report any suspicious activity to the RCMP and the FTSTC suggests […]