Recent Articles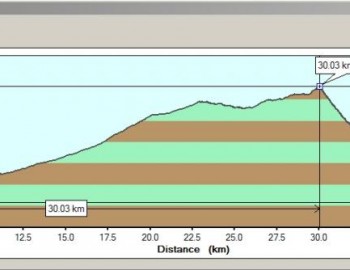 Rode the Fernie 45 kilometer ride today. Up to Coal Creek Summit and Marten Ridge Road(19km, 700m vertical), along US Steel double-track (8km, 300m vertical), single-track to Fernie Ridge (3km, 200m vertical), down Porky Blue (6km, 1000m descent) and then on the Coal Discovery Trail back to Fernie (9km, 200m vertical). Total ride of 45 km and 1400 meters of climbing took 5 hours at a moderate pace.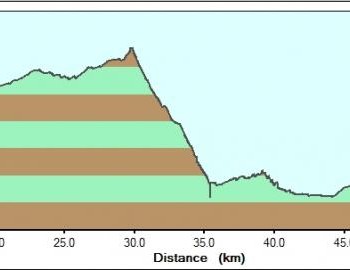 Rode the TransRockies 2010 Day 2 from Fernie to Sparwood today. The route involved 1835 meters of climbing and a total of 72 kilometers to Sparwood. Four of us rode the route to Sparwood and another 11 riders doubled back to Fernie on the Coal Discovery Trail after Porky Blue descent. An additional 6 riders followed our tracks to Fernie and were only one hour behind us. 21 riders on the trail for the first day of riding is pretty impressive.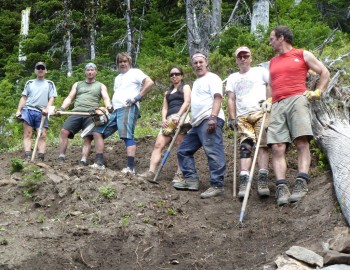 The Fernie Trails Crew finished cleaning up Porky Blue on Saturday, June 26th. 8 workers grubbed out the top single-track and cleaned out the brush down to the Coal Discovery Trail. Pleasant single diamond and blue descent of 1000 vertical meters over 6 kilometers. 9 kilometer ride back to Fernie on the Coal Discovery Trail new and improved single-track.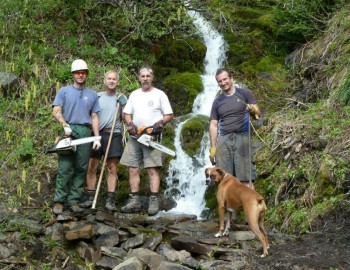 The Fernie Trail Crew has been out the past few weeks preparing Porky Blue Trail for the TransRockies Race on August 9th. The trail is brushed out and soon to be ready for cycling. Porky Blue is designed for cross country riders (moderate difficulty) and boasts 10 kilometers of single-track that drops 1000 vertical meters down to the Coal Discovery Trail from Coal Creek Summit.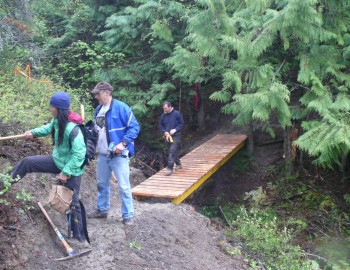 Three additional bridges along the new section of the Coal Discovery Trail.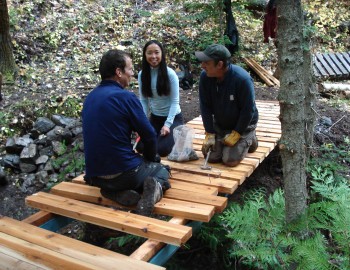 The Fernie Trails Crew has been busy clearing out the Coal Discovery Trail the past two weeks. This weekend we used Bighorn Helicopters to sling in 5 loads of bridge beams and decking and built two of three bridges going in on 2 kilometers of new single-track. The cross-country single-track now goes northward nine kilometers towards Hosmer. Can return on Ridgemont Road or on the Hosmer Powerline 4 X 4 road.
This section of trail will be used by over 500 cyclists during the TransRockies stage race in August.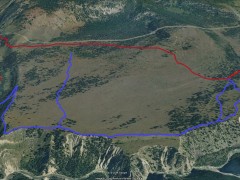 Wigwam Flats snow is mostly gone and people have been hiking, cycling and dog walking there since mid February. Wildlife managers are reminding the public that only non-motorized use is allowed beyond the Elko gate and that dogs must be on a leash. Mountain bikers are not allowed along the Wigwam River Rim roads […]