Recent Articles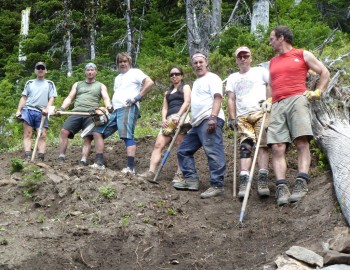 The Fernie Trails Crew finished cleaning up Porky Blue on Saturday, June 26th. 8 workers grubbed out the top single-track and cleaned out the brush down to the Coal Discovery Trail. Pleasant single diamond and blue descent of 1000 vertical meters over 6 kilometers. 9 kilometer ride back to Fernie on the Coal Discovery Trail new and improved single-track.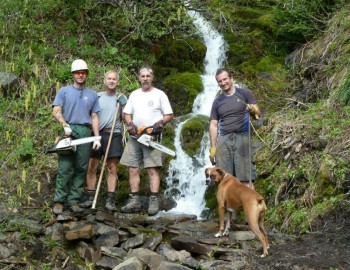 The Fernie Trail Crew has been out the past few weeks preparing Porky Blue Trail for the TransRockies Race on August 9th. The trail is brushed out and soon to be ready for cycling. Porky Blue is designed for cross country riders (moderate difficulty) and boasts 10 kilometers of single-track that drops 1000 vertical meters down to the Coal Discovery Trail from Coal Creek Summit.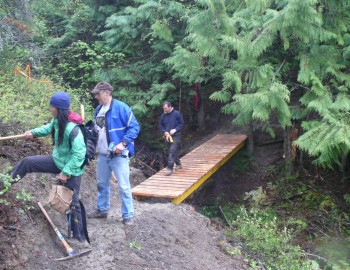 Three additional bridges along the new section of the Coal Discovery Trail.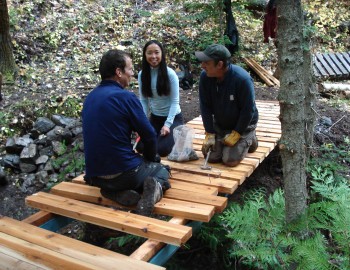 The Fernie Trails Crew has been busy clearing out the Coal Discovery Trail the past two weeks. This weekend we used Bighorn Helicopters to sling in 5 loads of bridge beams and decking and built two of three bridges going in on 2 kilometers of new single-track. The cross-country single-track now goes northward nine kilometers towards Hosmer. Can return on Ridgemont Road or on the Hosmer Powerline 4 X 4 road.
This section of trail will be used by over 500 cyclists during the TransRockies stage race in August.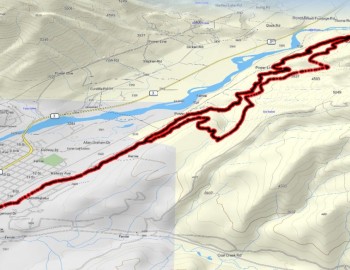 This week we cleared the deadfall with hand saws along the Coal Discovery Trail towards Hosmer. We then rode back to Fernie on Ridgemont Road and descended on R Trail and Oh Dear. Very nice 20 kilometer cross country ride. Should take less than 2 hours.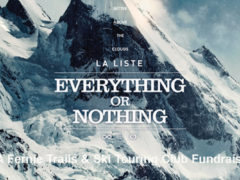 The Fernie Trails and Ski Touring Club (FTSTC) is hosting a film at the Vogue Theatre showing the most extreme backcountry skiing of all time…it's insane! From the award-winning filmmakers Sherpas Cinema their latest film "La Liste: Everything or Nothing" is a must see! Big mountain skiers, and close friends, Jérémie Heitz and Sam Anthamatten […]