Recent Articles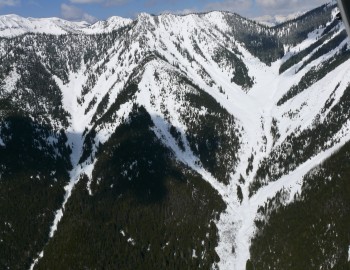 Ian, Jack, Dave and Pat toured up North Tunnel Creek to the Tunnel Creek and Morrissey slidepaths today. Stability was good and we made two runs off of Tunnel Ridge in excellent powder conditions. At the top of the ridge there was 2.25 meters of snowpack. It appeared that no one had ventured into this basin this season. A very impressive avalanche had bulldozed it's way several weeks ago down North Tunnel Creek and left vertical walls 3 meters high on both sides of the drainage. This route made for easy climbing and all the alder was nicely buried.
Skiing has been quite good up in the Grizzly Basin below First Peak and above Big Sand Creek in the Sand Creek Range. Several of us skiied there on Friday, January 29 and found good powder on the short 150m to 200m descents. Access is through the Galloway Mill and just past the Bull River mining camp. A sled ride of 10 kilometers and 850 vertical meters gets you to the powder zone. The road rides good now but will probably be filled in when the next big storm comes along.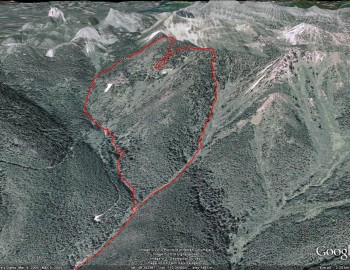 Three of us toured up Tunnel Creek on Sunday, met up with two other groups. Had a lot of settling on the way up and were triggering large slabs (50-80 cm ) down the back side of Sunnyside. Wind loading on top of suface hoar. We stuck to sunnyside for three runs.
P.S. Some of us from the Ski Touring Club usually go out on Sundays, Anyone interested in joining us we meet at Freshies before 9:00 A.M. or call Ian @ (250)423-0726
The Fernie Trails & Ski Touring Club will hold its A.G.M. on Thursday, January 21, 7:00 P.M. at Freshies Coffee Shop. 561 2nd ave Fernie.
Items to be discussed will include all old business, Thunder Meadows and the new winter shelter for Tunnel Creek.
Everyone with an interest in Summer Trail use and Winter Ski Touring is invited to attend. Hope to see you there.
Ian
Pat Gilmar, Ian Stokie and Jack Mckay. 2hrs 40mins to Tunnel Creek Summit. Ran into two other groups.One run down Home Run and Tunnel Creek gully. Great powder, good stability.
Wishing all the members a happy New Year.
Tunnel Creek Winter shelter application has been approved. The AGM will be mid-January at Freshies, date to be decided and will be posted on this site.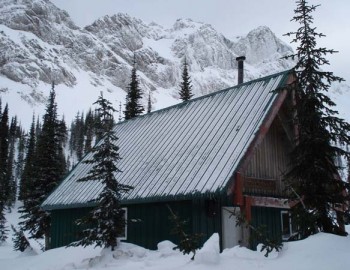 Hiked up to Thunder Meadows on Saturday. Some tough climbing over the head wall into Thirstquencher Bowl and then the going was good. Avalanches had cut down lots of trees in Cabin Bowl and made some nice gladded skiing for some other time. Very hardpack conditions but some good powder skiing in the trees in Orca Bowl on the way home.
[inline:Still Climbing_1.jpg]
[inline:Orca_Rock.jpg]
[inline:Thunder Meadows Hut_1.jpg]
[inline:Orca_Crew.jpg]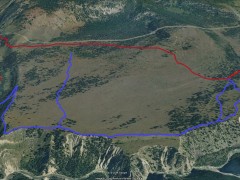 Wigwam Flats snow is mostly gone and people have been hiking, cycling and dog walking there since mid February. Wildlife managers are reminding the public that only non-motorized use is allowed beyond the Elko gate and that dogs must be on a leash. Mountain bikers are not allowed along the Wigwam River Rim roads […]