Recent Articles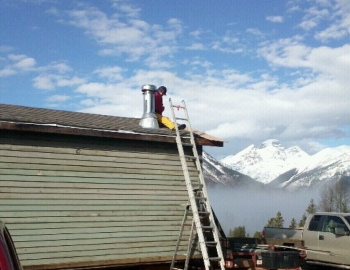 Fernie trails
The Fernie Trails and Ski Touring Club has constructed another cabin! This cabin is a warming hut for all user groups and is located on the Montane Trail system. The hut will be open this winter for your enjoyment.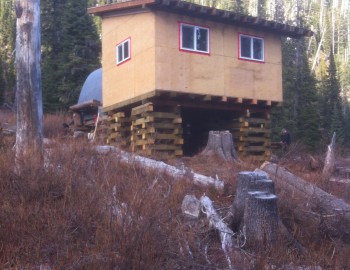 Fernie trails
Thank you to those who helped out Saturday, you made a great work party! Lots of people came out to help and the new cabin addition went up in one day. The addition is for day users and has a wood stove and kitchen area. And after a good days work the crew enjoyed the […]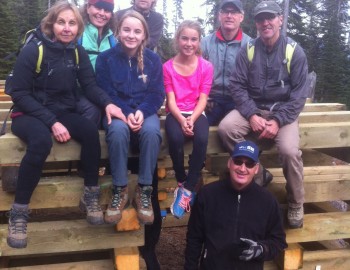 Fernie trails
The work party last Sunday finished the foundation cribbing and installed the floor joists. Good effort everyone. The next work weekend is the big one, we will be flying walls and windows door, shingles, plywood Etc. With enough people on hand we will have the addition up and weatherproof in two days. The plan will […]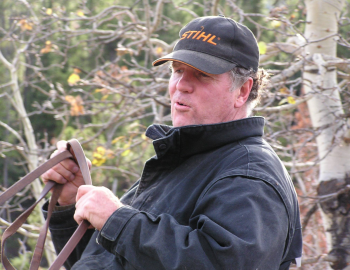 fernie cabins
Fernie Trails and Ski Touring Club's industrious leader, Ian Stokie, sustained a broken neck and hand in a mountain biking accident. These injuries will slow Ian down for a while. Ian believes we can still move ahead with the planned work at Tunnel Creek as long as there are enough people interested. He can still […]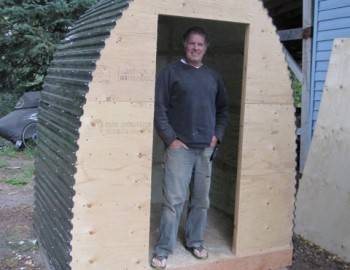 fernie cabins
The FT&STC will be working on the Tunnel Creek Hut this September. Planning to reclad and put in foundations Sept 5th & 6th. Then prefabbing the Addition at Gord Ohms shop and having it in place by the end of Sept. People interested in helping with this project can reply to Ian Stokie (istokie@yahoo.com). This […]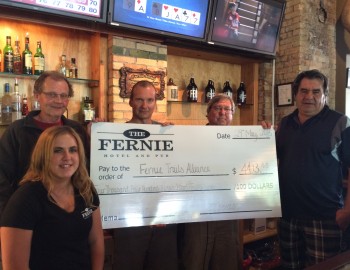 Fernie trails
The Fernie Hotel has been a long time supporter of the Fernie Trails and Ski Touring Club and the Fernie Trails Alliance. They have hosted numerous mt. bike and trails events at their establishment over the years, including the ever popular Porky Blue Ride. On Friday May 29 the FTA was presented with a cheque […]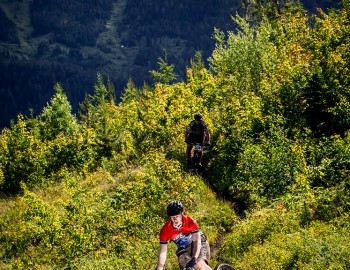 fernie 3
The Fernie Transrockies Society is seeking volunteers to help with the Fernie 3 all mountain stage race. As in past years the Fernie Trails and Ski Touring Club has helped with the course setting in exchange for a generous cash donation to the club and for you…some swag, beer, food and a cool t-shirt. Course […]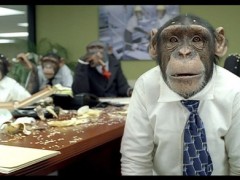 The Fernie Trails & Ski Touring Club Annual General Meeting is being held on February 22nd, 7 P.M. at the Silver Rock meeting room ( beside Dairy Queen ). The club has had a busy year and we look forward to recapping with everyone, new members welcome. Hope to see you there.