Recent Articles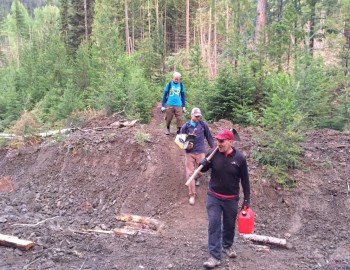 fernie biking
The final chapter of the Kush-Kusier-Kushiest trilogy was repaired tonight by the FTA trail crew of 15 men and a boy. All sections available for riding now with new improved bermations by noted author Casey Berms. Rumor has it next book will be a rewrite of Purple Monkey Dishwasher on Thursday night, May 26.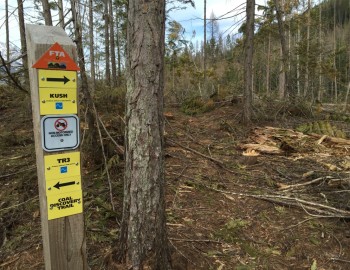 Our FTA trail crew had our first official work party on Kush Trail last night (May 5). About 15 of us got the majority of the logging debris from this winter's logging operations sawed up and cleaned off the trail. The trail tread was nicely preserved in almost all the operations area, many thanks to […]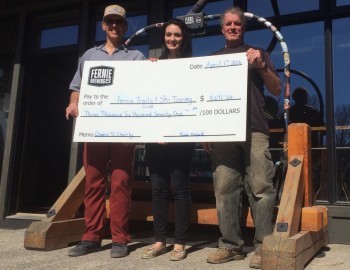 cheers to charity
The Fernie Trails and Ski Touring Club (FT&STC) is very pleased to announce that Fernie Brewing Co. (FBC) donated $3671.64 to our club. Lets give a big thanks to FBC! This February 16th to March 31st, FBC featured the FT&STC in their "Cheers to Charity" fundraising program. The funds will help with ongoing trail and […]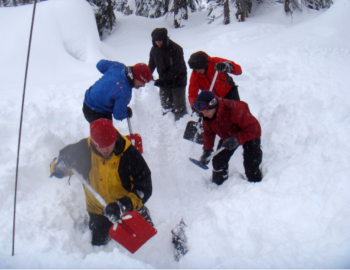 avalanche bursary
The Fernie Trails and Ski Touring Club (FT&STC) is pleased to announce the 2016 Avalanche Bursary Final Recipients. The avalanche bursary program has been in place for several years with the goal of promoting avalanche safety and awareness in the Elk Valley and to assist individuals who are pursuing a career in the avalanche industry. […]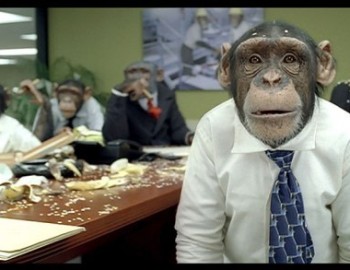 FT&STC Annual General Meeting
The Fernie Trails & Ski Touring Club Annual General Meeting is being held on February 29th, 7 P.M. at Silverrock's meeting room ( beside Dairy Queen ). The club has had a busy year and we look forward to recapping with everyone, new members welcome. Hope to see you there.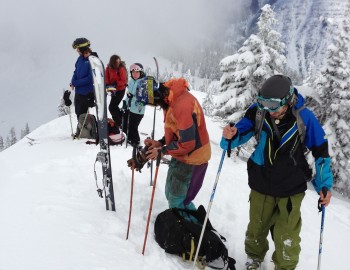 Fernie trails
The Harvey Pass area south of Fernie has long been a popular backcountry ski destination.  With popular runs such as Curve Ball, Wild Thing, Romi's Midnight Run and Next of Kin all accessed from the high mountain forestry road pass. Being so remote (over 40 km on forestry roads from Fernie) backcountry recreationists of all […]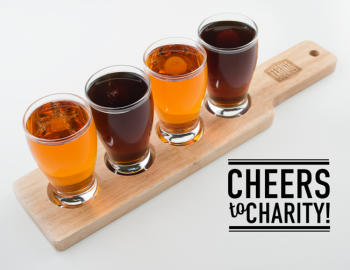 Cheers for Charity
The Fernie Trails and Ski Touring Club has been chosen to participate in Fernie Brewing's  "Cheers for Charity!" donation program. Fernie Brewing  has been operating their "Cheers to Charity!" donation program since December 2013. When it started, they had a simple mandate, which was to raise invaluable funds for local Charities, Clubs and Organizations. Invaluable, […]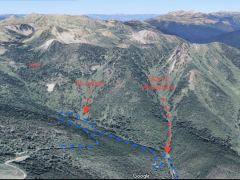 An Avalanche Canada MIN report was posted this week regarding a Class 3 slide that covered the Tunnel Creek access road. Last week's high avalanche cycle and special warning from Avalanche Canada saw naturual size 3.5 avalanches occur throughout the Lizard Range. The Tunnel Creek Size 3 slide (probably Jan 10 as it had 15cm […]