Recent Articles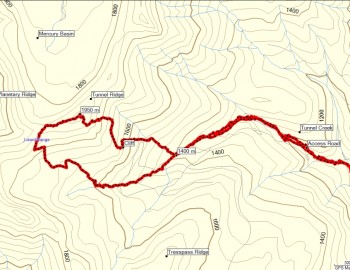 Skiied up to Tunnel Creek Ridge on Boxing Day with Ian, Jack and Mitch. Stability was good with 15 cm of good powder on the ice crust. Went down Home Run and did not have to navigate alder bushes until below the cliff band.
Last week some skiers used their snowmobile for access along the road. If you see anyone doing this tell them it is not open for sleds until March 15. Turn them around!
Did some good powder skiing up Little Sand Creek (Powder Cowboy)on Sunday with Mitch and Linda. Same old short runs but excellent sunshine and powder. The area is closed for cat skiing this year and was highly used by sled skiers this weekend. From the Galloway Road it is a 16 kilometer and 1000 vertical meter sled ride to the powder zone. Worth it for some early season touring.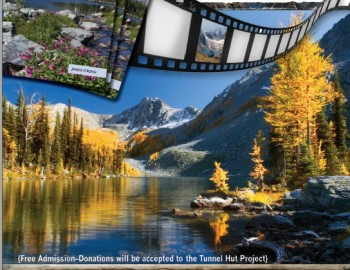 Janice Strong is giving a slideshow on hiking in the Fernie area. She has written several guidebooks on hiking in the East Kootenay. The slideshow will be at Freshies Coffee House at 7 pm on Thursday, November 18th.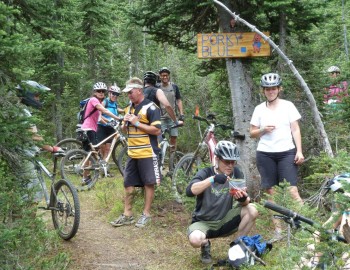 Had a very successful Porky Blue Ride yesterday with 130 cyclists signed up. The shuttle left at 10 am sharp and all riders were cycling by 11 am and checked in at the Fernie Hotel beer garden by 3 pm. Twenty five kilometers of cross-country climbs and descents and no injuries.
Thank you to all our sponsors. 100 % of the signup fees ($2580) went to the Fernie Trails and Ski Touring Club for future trail improvements and the new Tunnel Creek Ski Hut.
Thanks also to porky for his great trail and great taste.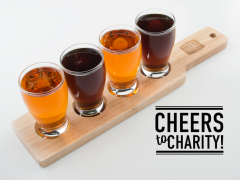 The Harvey Hut rebuild project has been chosen to participate in Fernie Brewing's "Cheers to Charity!" donation program. Harvey Hut burnt last September in BC's worst fire season ever. Over $20,000 in supplies and thousands of volunteer hours were lost in the fire. From Friday February 16th until Saturday March 15th, all "Cheers to Charity!" […]