Recent Articles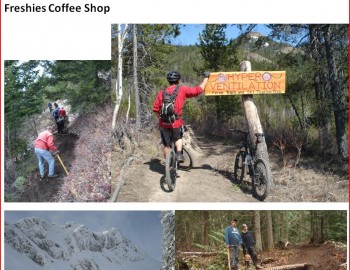 Fernie Trails and Ski Touring Club
Annual General Meeting
Tuesday February 15 7 PM
Freshies Coffee Shop (new location across from Guides Hut)
everyone welcome
Three skiers were able to escape an avalanche near Fernie, B.C., Tuesday afternoon.
About 2:30 p.m., Fernie Alpine Resort received a distress call from a male skier who needed help rescuing his two friends.
The three males had been skiing outside the resort's controlled recreational area when an avalanche was triggered.
Resort spokesman Matt Mosteller said the avalanche happened in an area called the Mongolia Bowl, which he described as a backcountry ski touring spot.
Hill staff alerted RCMP and consequently Fernie Search and Rescue was called out.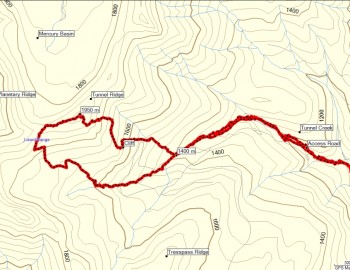 Skiied up to Tunnel Creek Ridge on Boxing Day with Ian, Jack and Mitch. Stability was good with 15 cm of good powder on the ice crust. Went down Home Run and did not have to navigate alder bushes until below the cliff band.
Last week some skiers used their snowmobile for access along the road. If you see anyone doing this tell them it is not open for sleds until March 15. Turn them around!
Did some good powder skiing up Little Sand Creek (Powder Cowboy)on Sunday with Mitch and Linda. Same old short runs but excellent sunshine and powder. The area is closed for cat skiing this year and was highly used by sled skiers this weekend. From the Galloway Road it is a 16 kilometer and 1000 vertical meter sled ride to the powder zone. Worth it for some early season touring.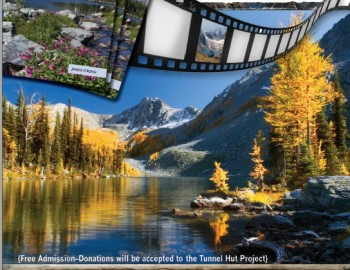 Janice Strong is giving a slideshow on hiking in the Fernie area. She has written several guidebooks on hiking in the East Kootenay. The slideshow will be at Freshies Coffee House at 7 pm on Thursday, November 18th.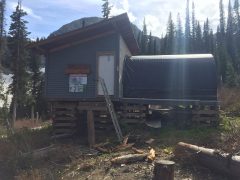 Good Evening, I took a jaunt (hiked in) up to the Tunnel Creek Hut today. All is well with the facility and the lights worked- very cool! There's still quite a bit of snow on the access road that starts about a mile and a half from the highway. There's a couple of small trees […]